Alex Duetto: Removing Bottom Panel & Checking Steam Boiler
Below are photo instructions for removing the bottom panel from an Izzo Duetto espresso machine and checking the steam boiler safety switch. This is helpful if the steam boiler is not heating.
This is helpful if the steam boiler is not heating even though the steam boiler switch is set in the "on" position and if the red light signifying the steam boiler is attempting to heat is illuminated. Before doing this we recommend allowing the machine to fully cool off, unplugging the machine and removing the water tank and drip tray.
Tools required:
phillips screwdriver
adjustable wrench
multimeter(optional)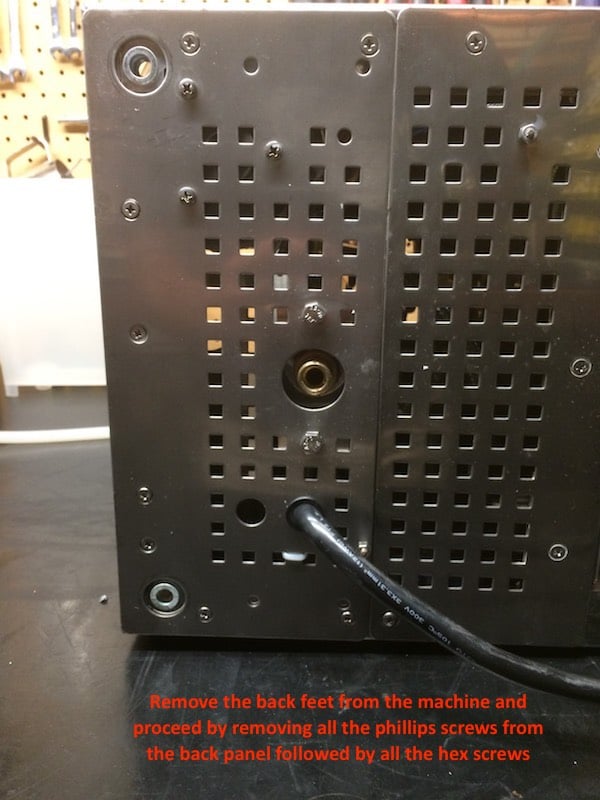 We recommend removing the two hex screws in the center last as they have nuts on the inside that they are screwed to. In order to fully free the hex screws you may need to pull the panel out a little bit to get a hand on the nut on the inside of the panel and hold it down so it doesn't spin while attempting to remove the hex screw.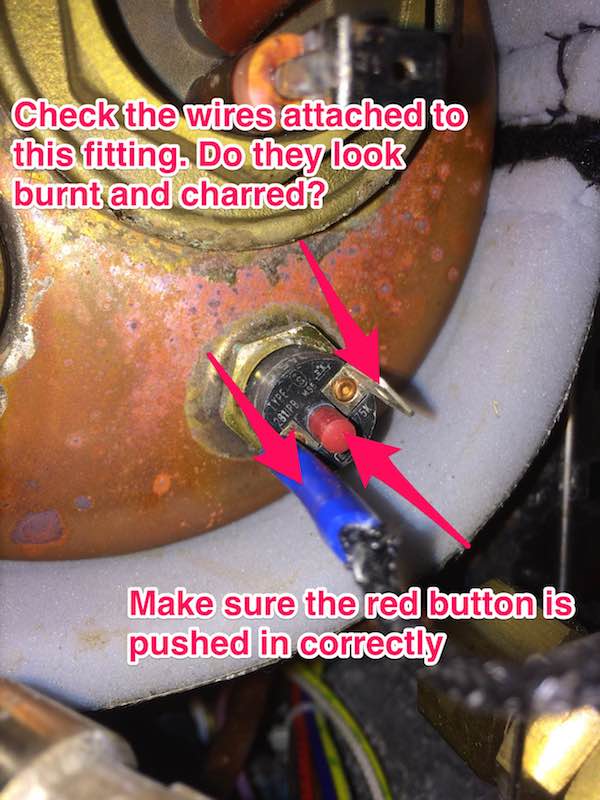 If the safety switches wires are intact and the red button is pushed in but the problem persists verify that the safety switch has continuity (check with a multimeter) and then check the two legs of the element for continuity with a multimeter as well.