Alex Duetto: Removing Coffee Temperature Probe
Below are photo instructions for removing the coffee temperature probe from a Izzo Alex Duetto espresso machine. This is useful for replacing a temperature probe or for descaling the probe.
Before doing this, make sure you machine is cooled off, unplugged and has no water line pressure. In order to reach the probe you will need to remove the panels from the machine.
Tools required: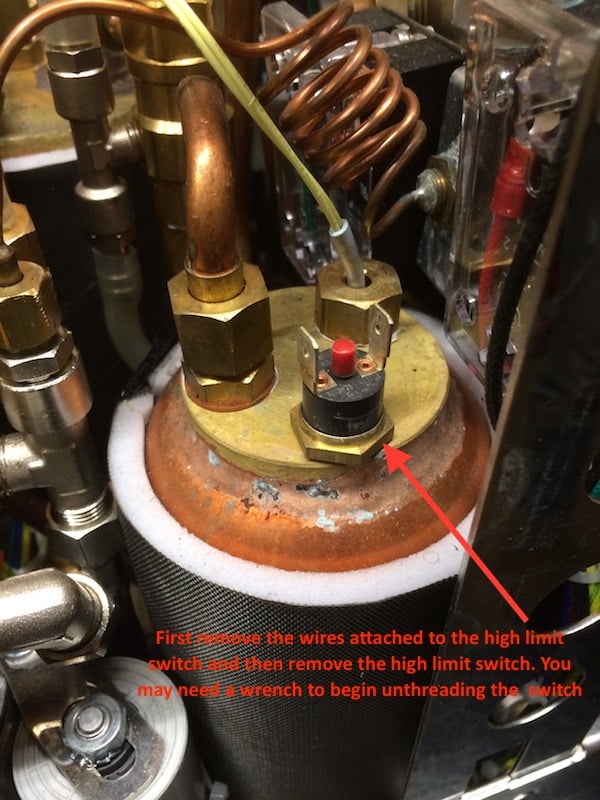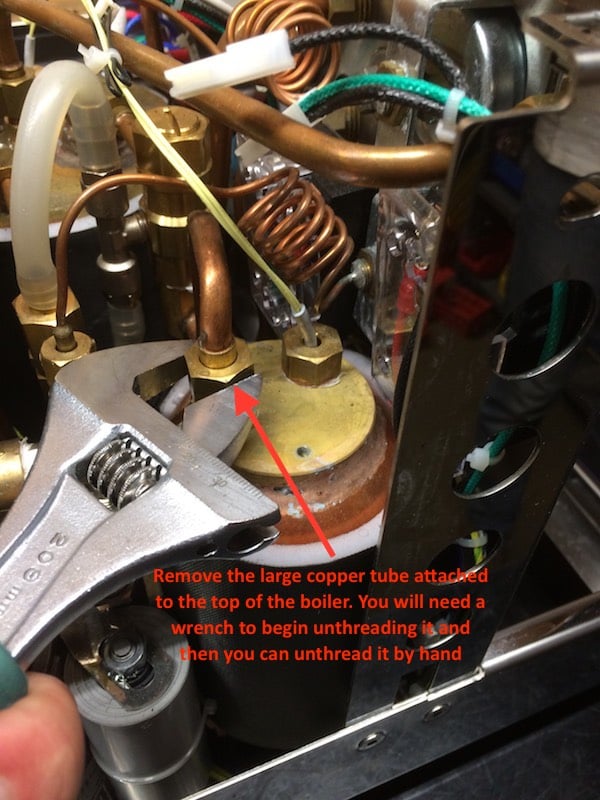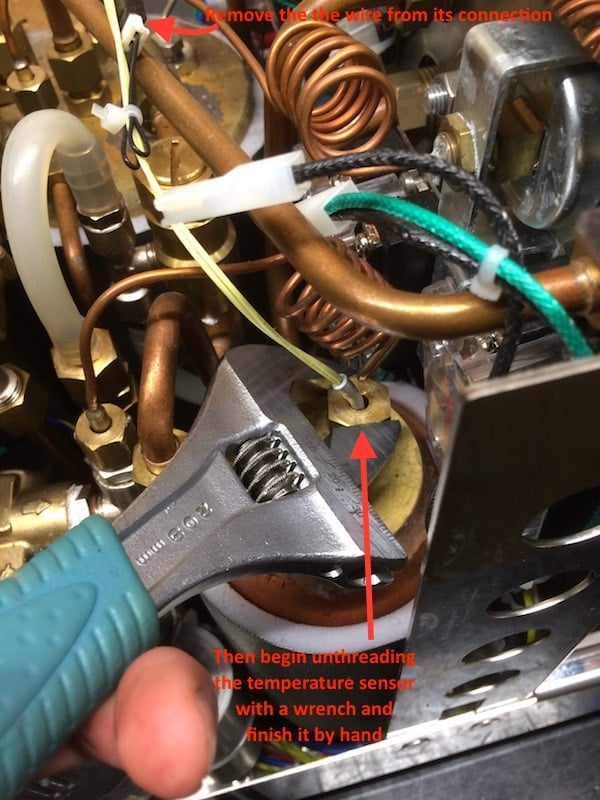 When reinstalling be sure to turn machine on and check for leaks. It is helpful to do this before reinstalling panels so you can see leaks and deal with them easily.