Alex Duetto: Removing Side Panels
Below are photo instructions for removing the top and side panels from an Izzo Duetto II-IV espresso machine to access the internal components of the machine.
Tools required:
10mm wrench
Phillips screwdriver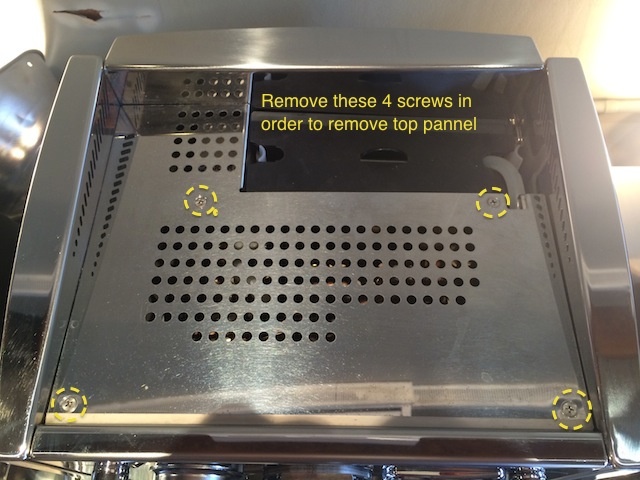 After this you'll want to locate and remove the 10mm screws attached to the front of the side panels.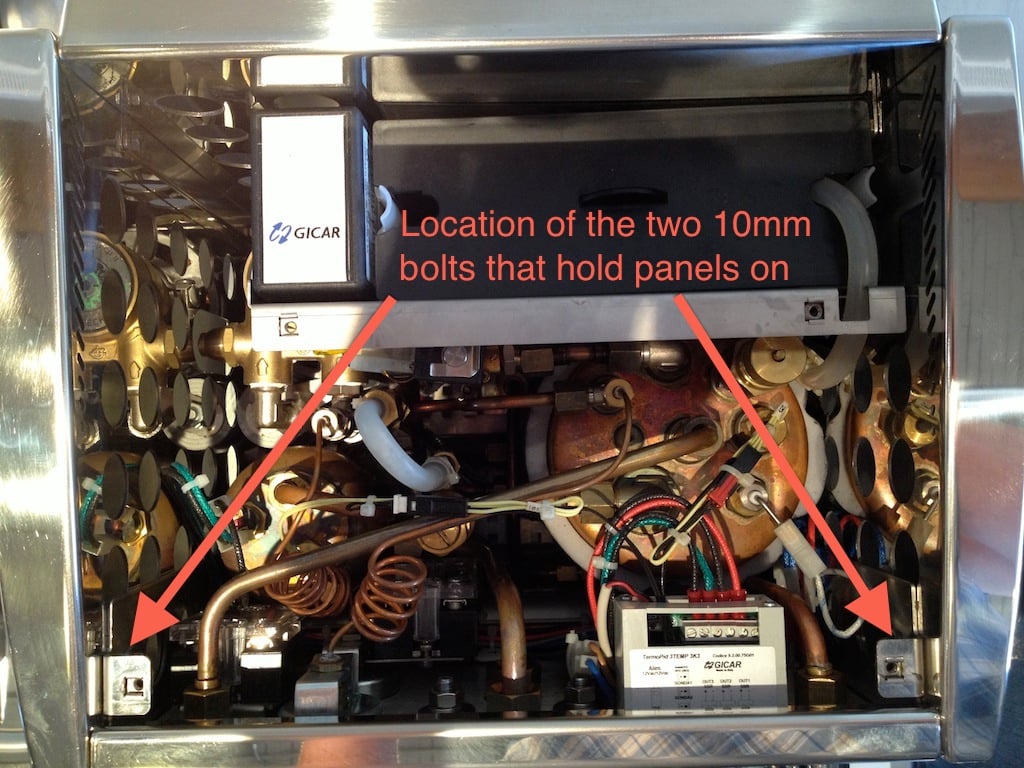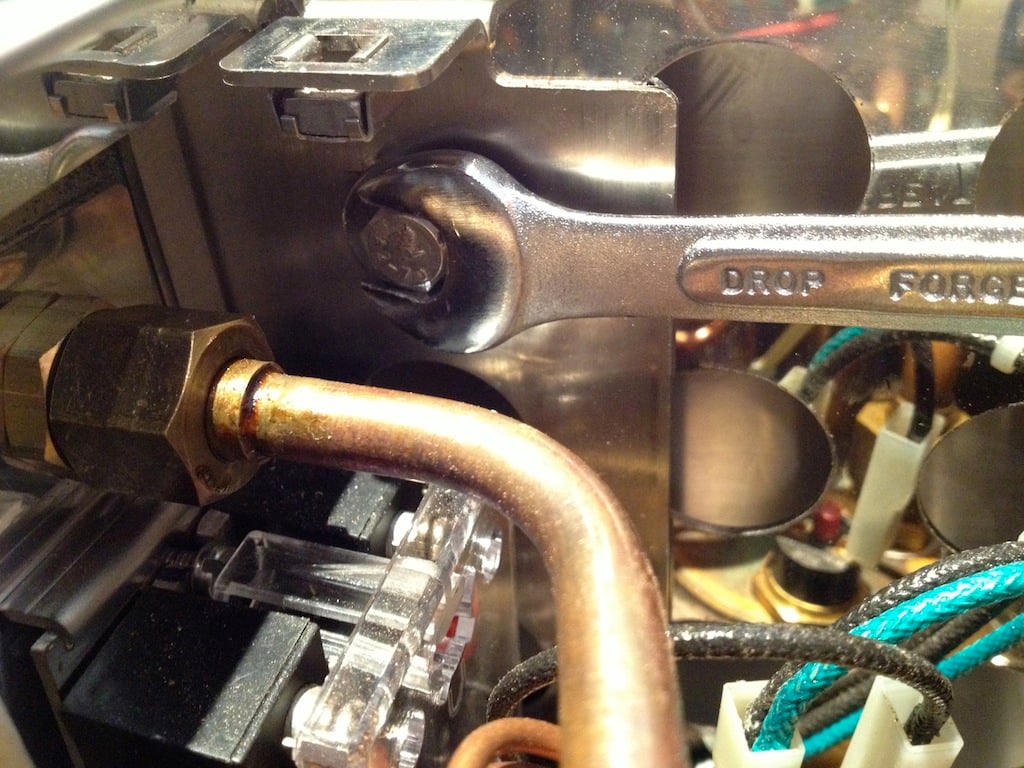 Once the side panel screws are removed the side panels lift straight up off the machine, giving full access to the internals of the machine.