Eureka Atom / Atom 65 / Atom 75
Eureka Atom: Cleaning the On/Off Switch
Below are photo instructions for cleaning out the on/off switch on the Eureka Atom espresso grinder. This is useful in the event that the screen and light on the on/off switch only intermittently work.
Before doing this we recommend unplugging the grinder.
Tools required:
small flathead screw driver
compressed air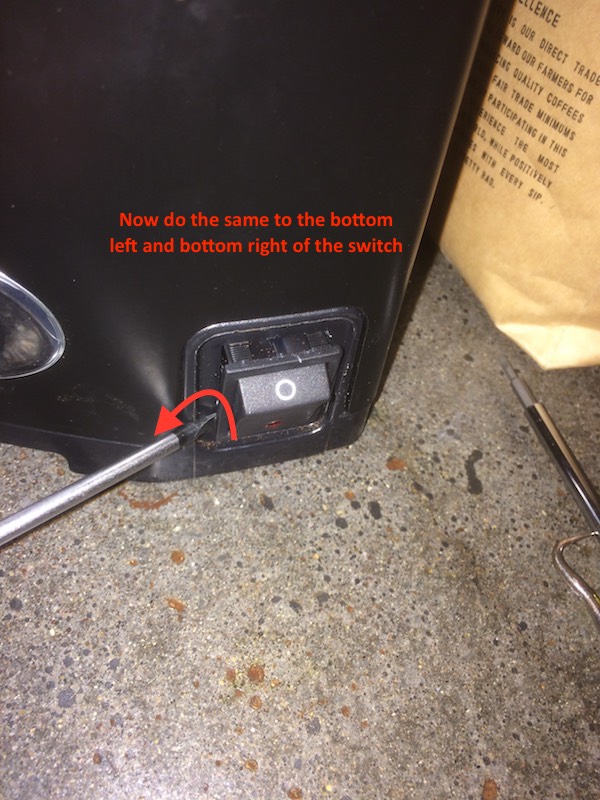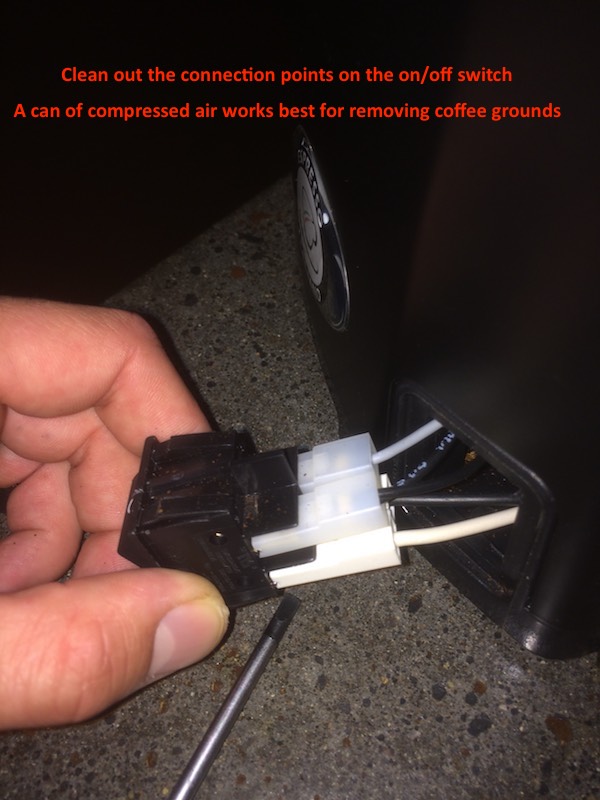 At this point you can plug the machine back in and turn the switch back on to verify the screen and light on the switch are responsive.