Baratza Forte AP and BG: User Manual
Set Up Your Baratza Forte AP or BG. In this manual, you should find everything you need to operate and maintain your flat burr all purpose or brew grinder.
Please read carefully before using your Baratza Forte AP or Forte BG.
If you have any other questions, be sure to contact us.
Grinder Diagram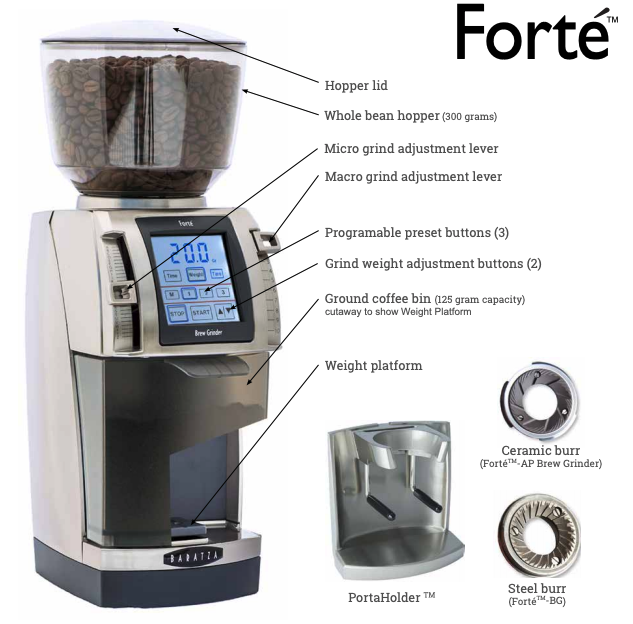 Technical Details
For a complete list of technical details, please see the spec table on our product page.
Now you're ready to start pulling shots! Check out our Espresso 101 section to learn about steaming milk, latte art, our suggested starter espresso recipe, grinder dial-in tips and much more.
Helpful Links
Still have questions? Reach out to our coffee experts and technicians.