Compak E10: Adjusting Grinding Range
The Compak E10 can be adjusted slightly to change the range it can be adjusted to. This is helpful if you aren't quite able to reach one end of the range or the other in coarseness/fineness.
Tools needed:
1. Remove the adjustment collar of your Compak E10 by using your T20 bit and unscrewing the locking mechanism. Due to the way this collar cinches down you may need to loosen the screws a bit and then the locking mechanism a bit, going back and forth so that the adjustment collar stays level.
Take note when you free up the collar as to where the screw placement was - you'll need to move the screws to the next set of holes in the burr assembly to make this adjustment.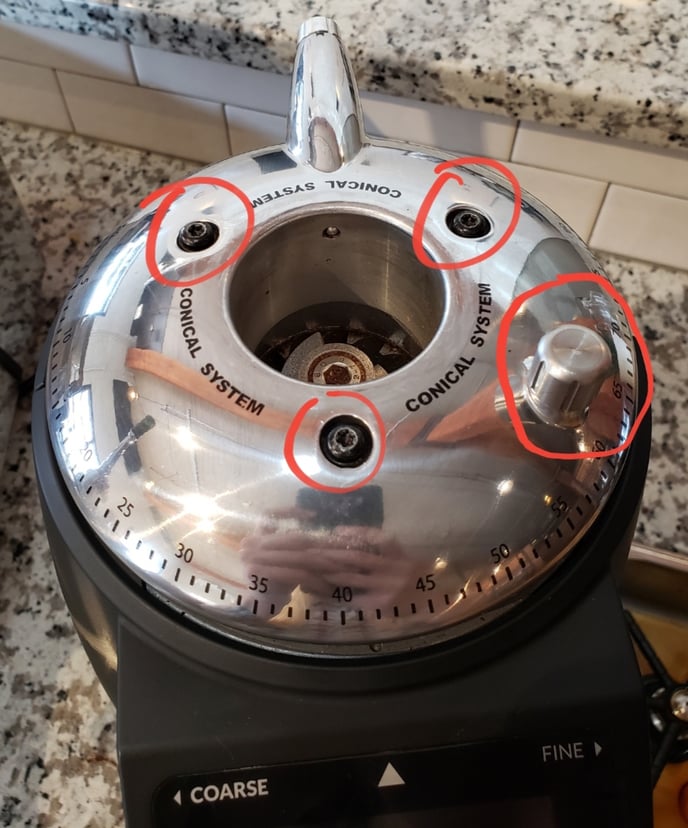 2. Move the screws over to the next hole, and line up the locking mechanism slider in the same manner so that everything goes back together nice and tidy.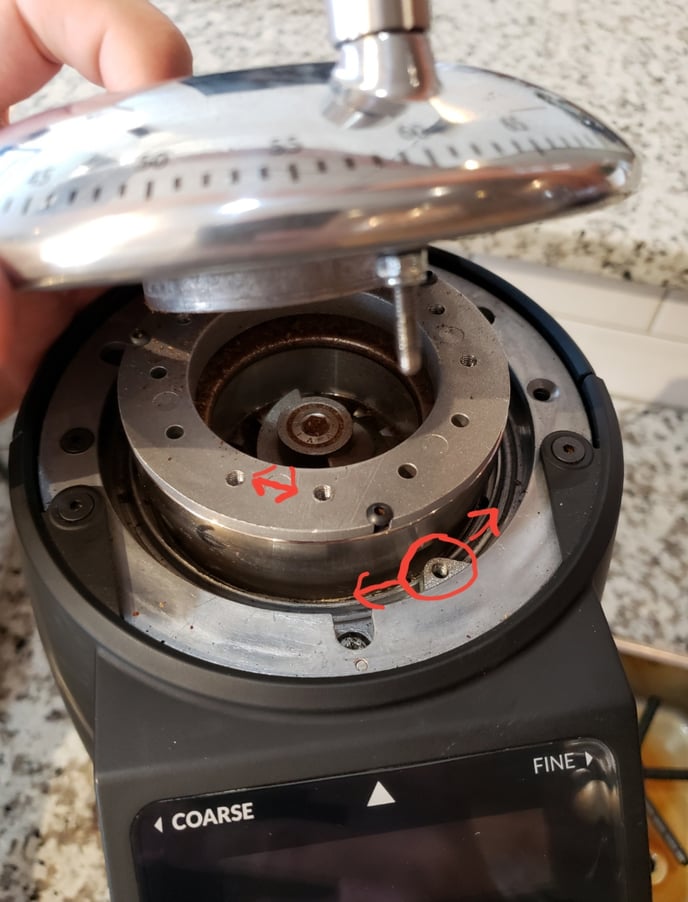 3. In the same way as when removed, go back and forth between tightening screws and the locking mechanism so that the adjustment collar as a whole stays level.