ECM Synchronika: Adjusting Pump Actuation Switch
If you find the brew lever to be activating the pump too early, or not activating the pump when fully engaged, you can use this simple guide to adjust the pump switch on the front of your ECM Synchronika espresso machine. (Difficulty ☕☕☕)
Tools needed:
2.5mm Allen key
Adjustable wrench
1. Remove the right side panel. Remove the top cup warming tray from the top of the machine, you will see a single allen screw on the right side of the machine.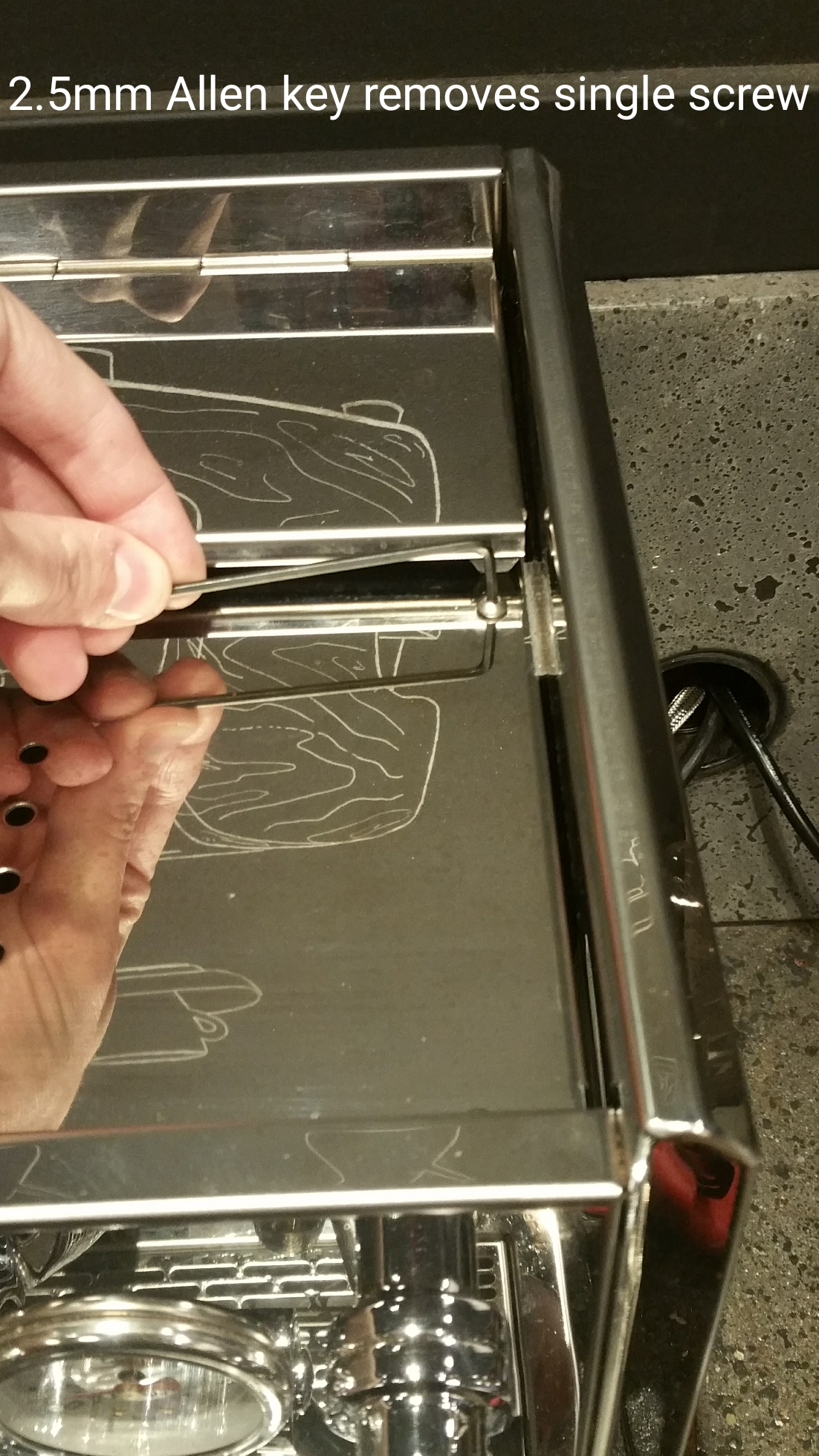 2. Take the side panel off of the machine.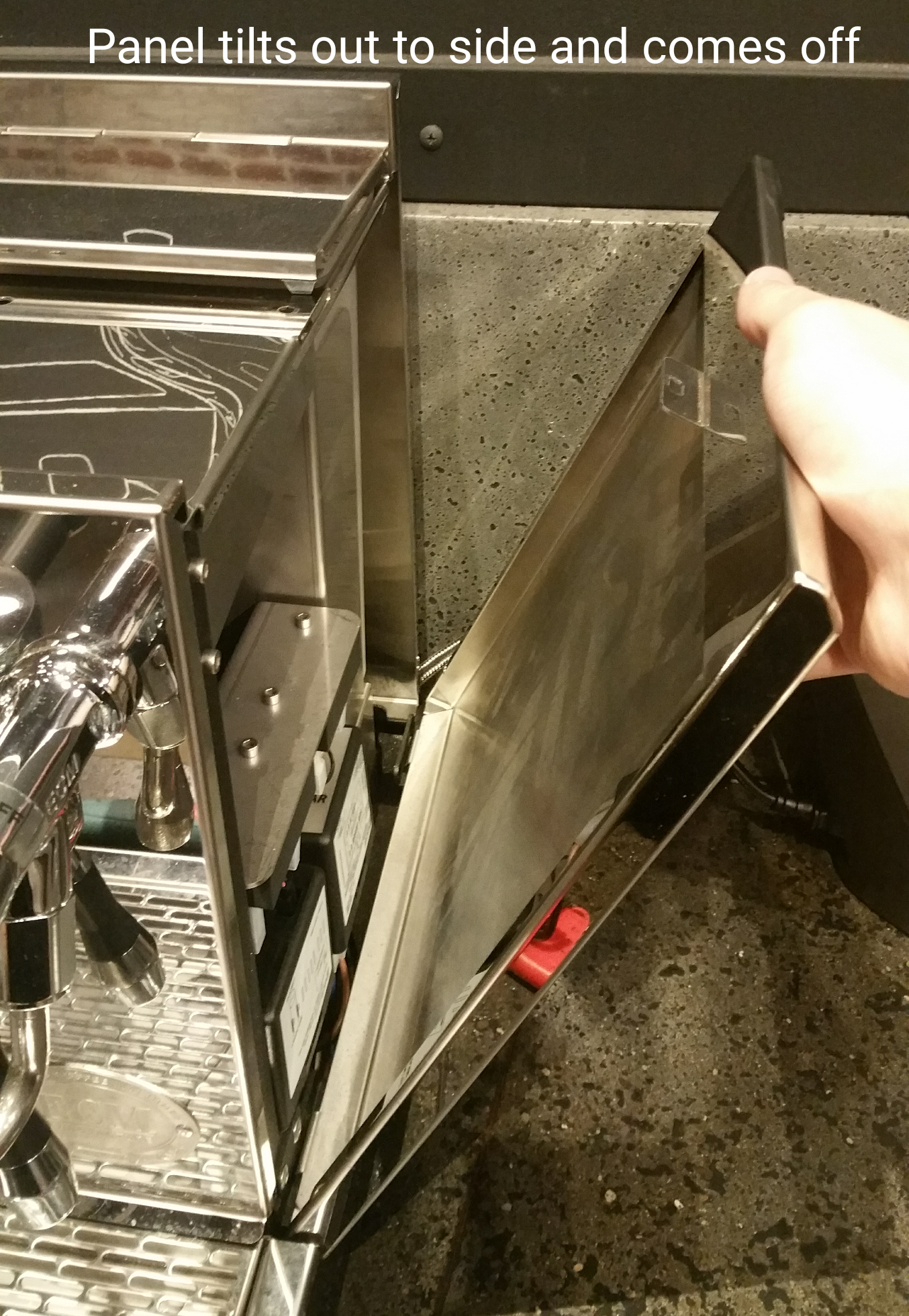 3. Loosen the front nut with the adjustable wrench to allow easier adjustment of inner nut.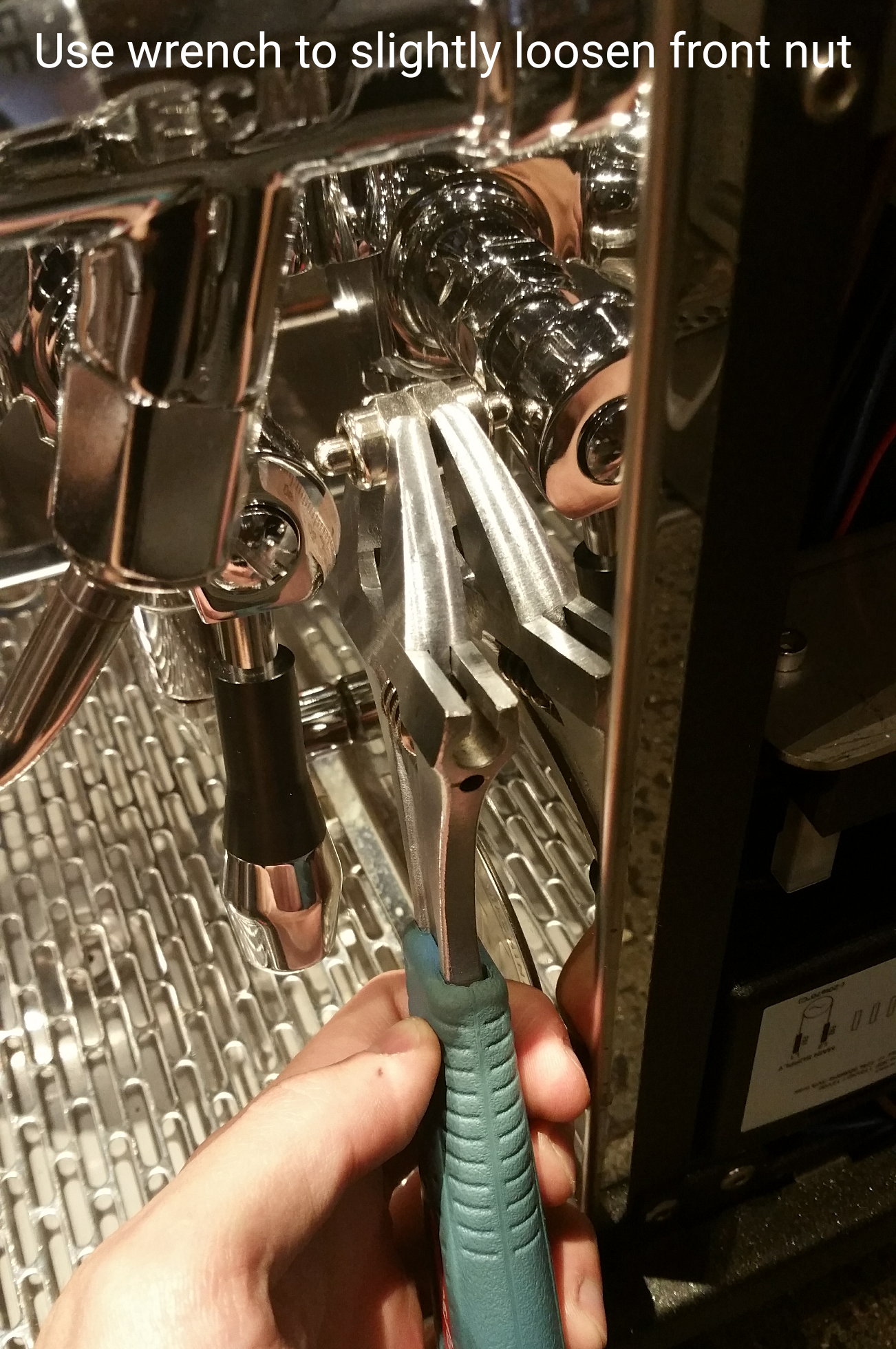 4. Make small adjustments. A little goes a long way when it comes to adjusting the depth of the switch, as you may only need to make the smallest of adjustments to get the switch in the right spot. This photo indicates the direction for moving the switch farther out.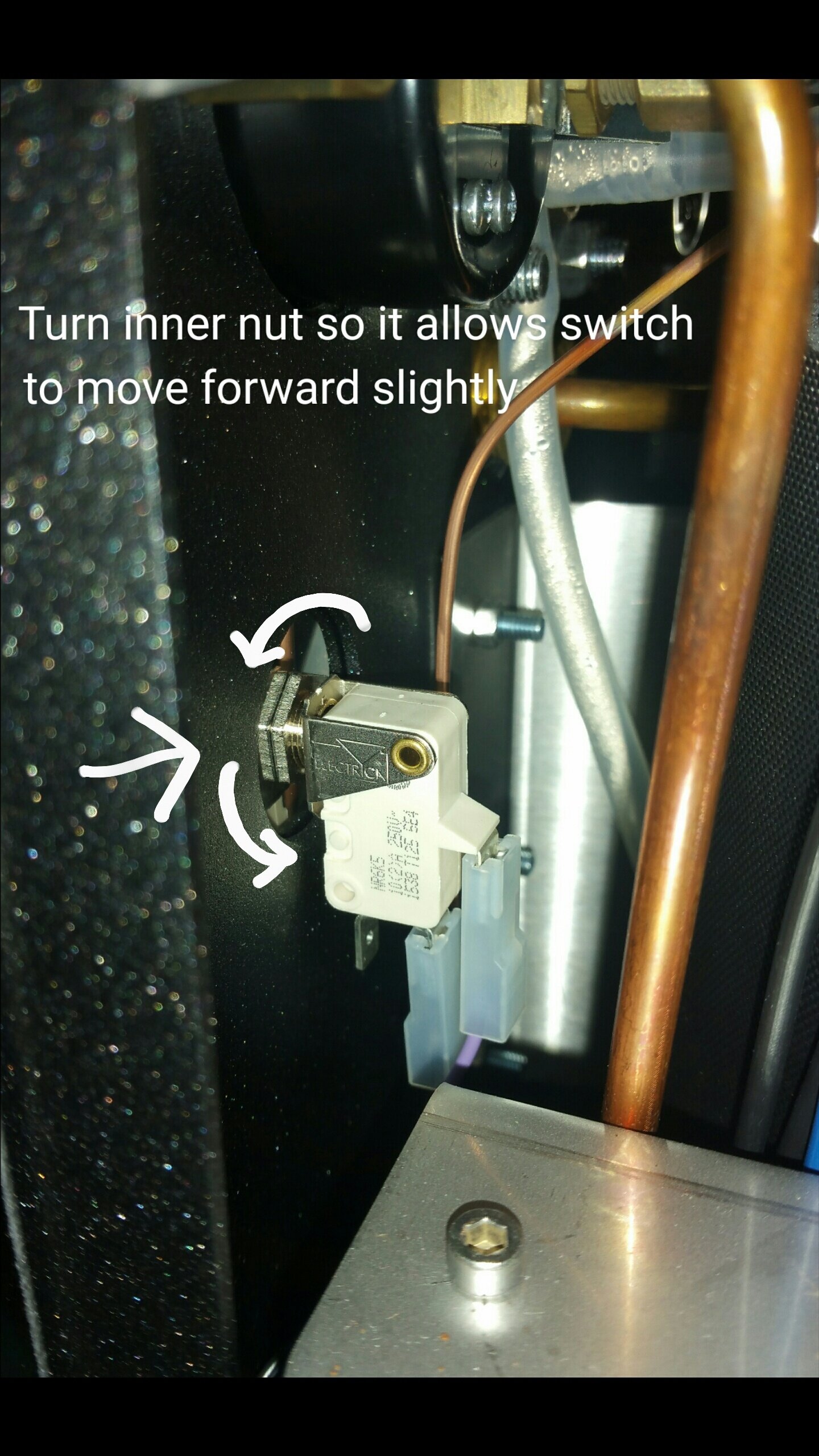 5. When the switch is at the desired point, tighten the front nut back down and put the side panel back onto the machine.