ECM Synchronika: Gauge Replacement
If you are needing to change out the pump pressure or steam pressure gauge on your ECM Synchronika espresso machine, this article will show you how to do so. Both pump pressure and steam pressure gauges are replaced in the same way. (Difficulty ☕☕☕)
Tools Needed:
2.5mm Allen key
Adjustable wrench
1. Turn the machine off, unplug it and allow it to fully cool down.
2. Remove the panels of the Synchronika: ECM Synchronika Panel Removal Instructions
3. Remove the capillary tube from the back of the gauge.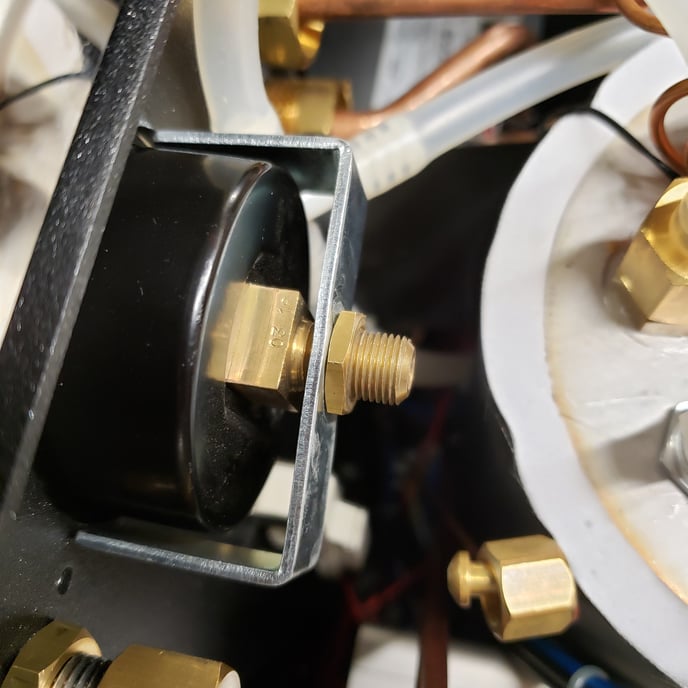 4. Remove the collar from the gauge threads which will free the bracket up, you can take the gauge out of the front of the machine now.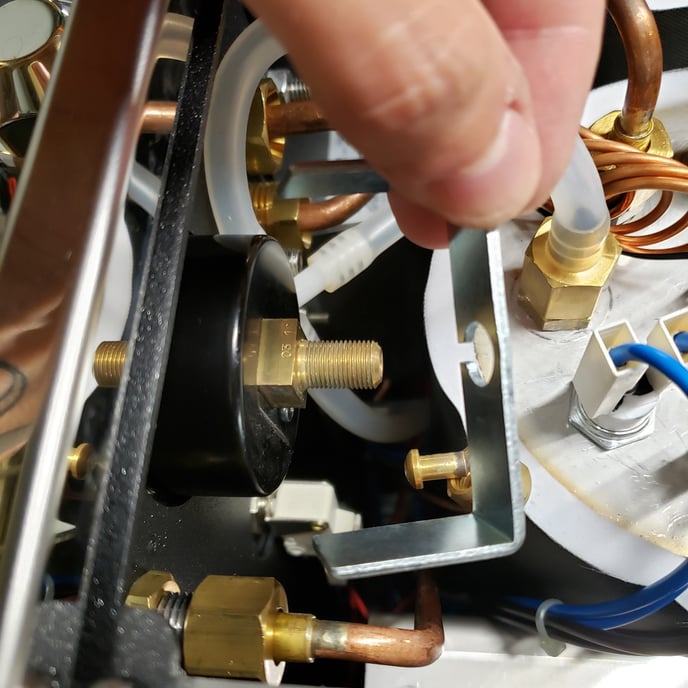 5. Install the new gauge from the front and put the bracket on the backside of it.
6. Tighten down the bracket with the collar.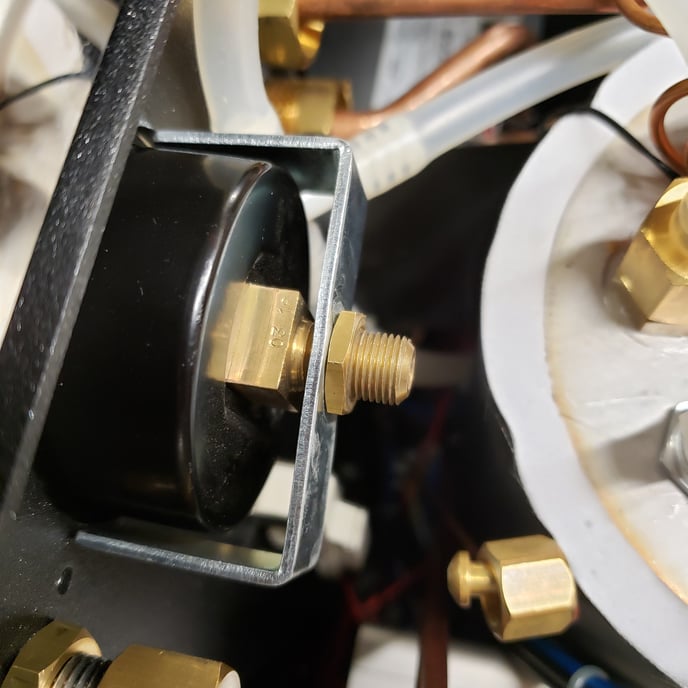 7. Reattach the capillary tube. DO NOT OVERTIGHTEN. Capillary tubes are malleable and can break if tightened too much.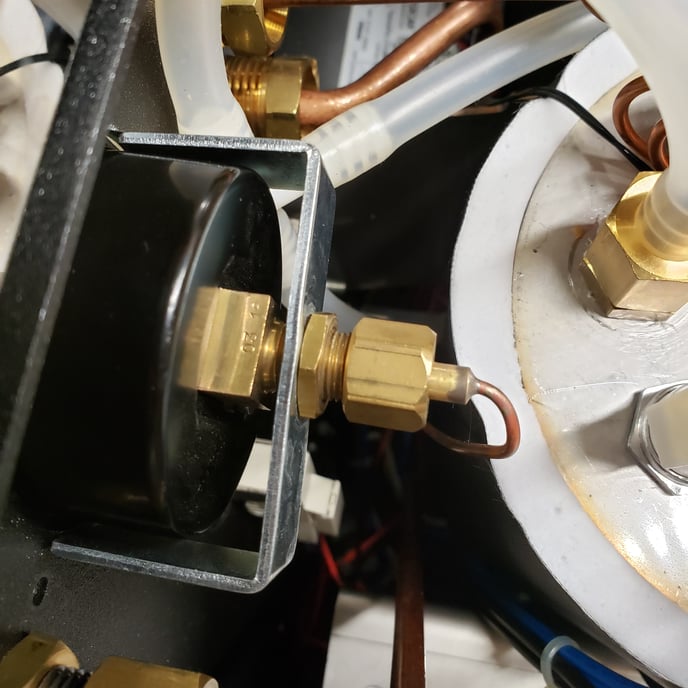 8. Test the machine with the panels removed to check for leaks, tighten capillary tube fitting as needed.