How do I ensure a product is being dropshipped?
What happens when a product or part is out of stock in our warehouses but we can order it straight from a vendor? This article will show you how to ensure your OOS item will generate a dropship order for our Supply Chain to order for our customers.
*SEE BELOW FOR NON-VIDEO GUIDE ON HOW TO PERFORM THIS**
For accessories and tech parts that we carry both in-house and dropship, we sometimes need to make alterations where we're fulfilling said item from. This training will go through the steps to take to make sure a Sales Order correctly generates Dropship POs for our operations team to process. In this example, the La Marzocco Bottomless Portafilter is out-of-stock in our Nashville warehouse, so we must dropship this item from our vendor directly.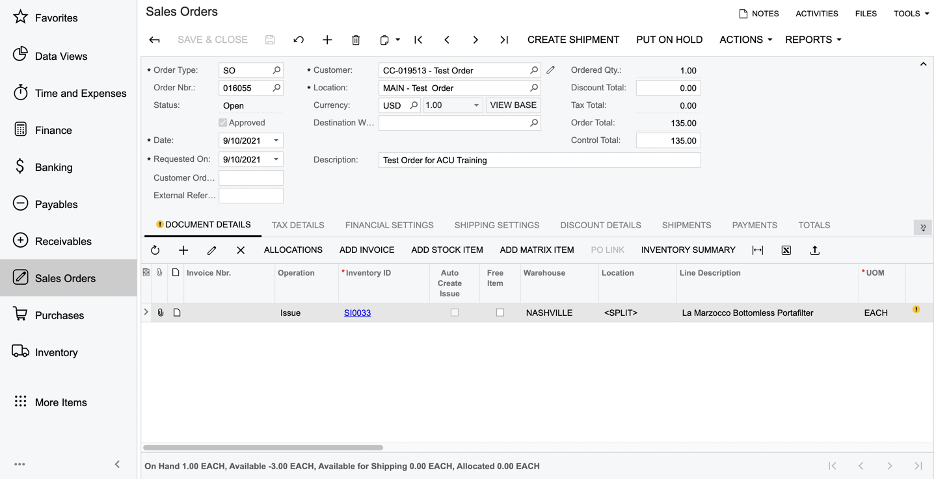 Step 1: Double click the 'warehouse' column and switch it to 'DROPSHIP.'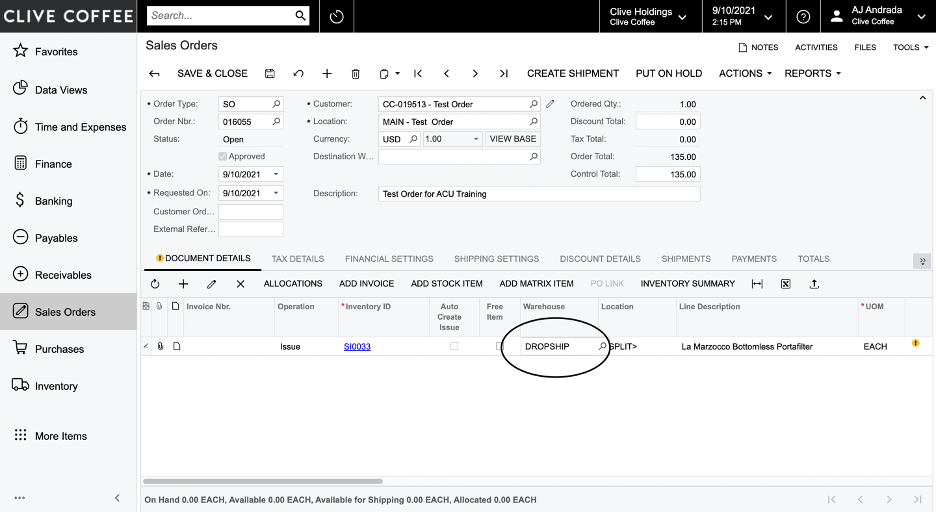 Step 2: Once the warehouse has been edited, scroll to the right until you see the columns 'MARK FOR PO' and 'PO SOURCE.'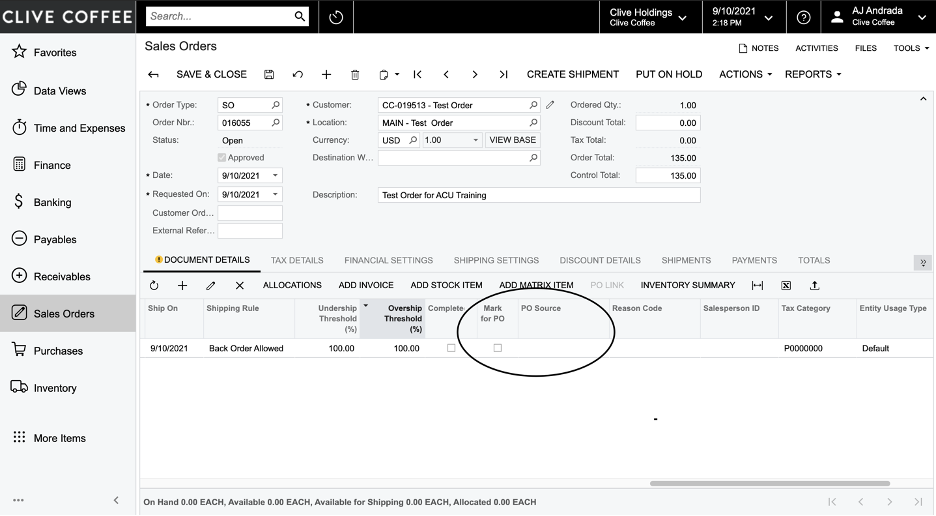 Step 3: Click the checkbox for 'MARK FOR PO' and make sure 'PO SOURCE,' says "Dropship." This will ensure that the line item generates a dropship PO for operations to process for the customer. Click 'SAVE' on the Sales Order and you've successfully generated a dropship PO.