LUCCA A53 / Vivaldi: Hot Water Solenoid Disassembly
Below you will find step by step instructions for disassembling the hot water solenoid on the LUCCA A53 in case it needs to be cleaned or replaced. (Difficulty ☕☕☕)
You will need to turn your machine off and allow it to fully cool, as well as unplug it before doing this procedure.
Tools Needed:
14mm Wrench
22mm Wrench
Phillips Screwdriver
For A53 only: 22mm Deep Socket (to remove steam knob assembly)
1. Remove the front panel off the machine to gain access to the hot water solenoid.
2. Use your 14mm wrench to remove the nut and washer from the outside of the black box on the solenoid.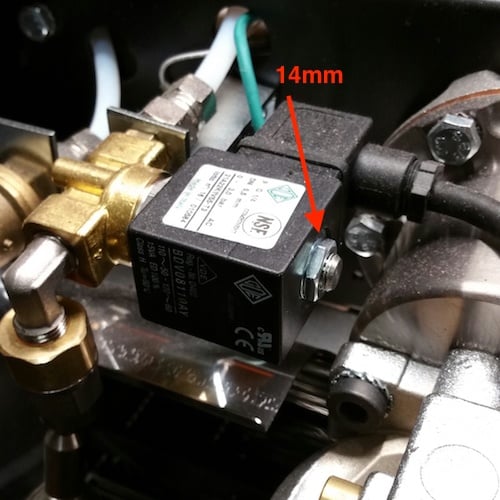 3. Remove the 22mm post from the valve. These tend to be very tight so it might take some extra effort to get it loose.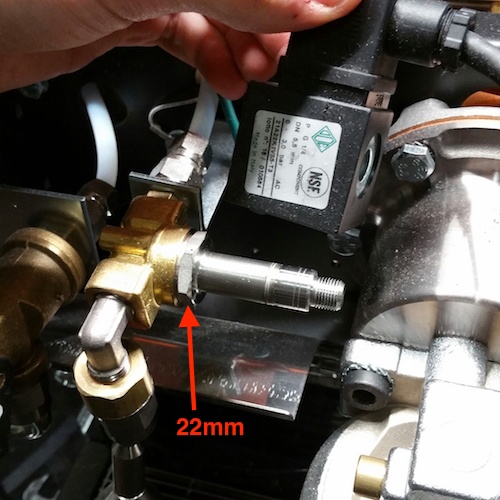 If you can't remove the post on the solenoid you can follow the two photos below showing how to remove the hot water tap from the assembly.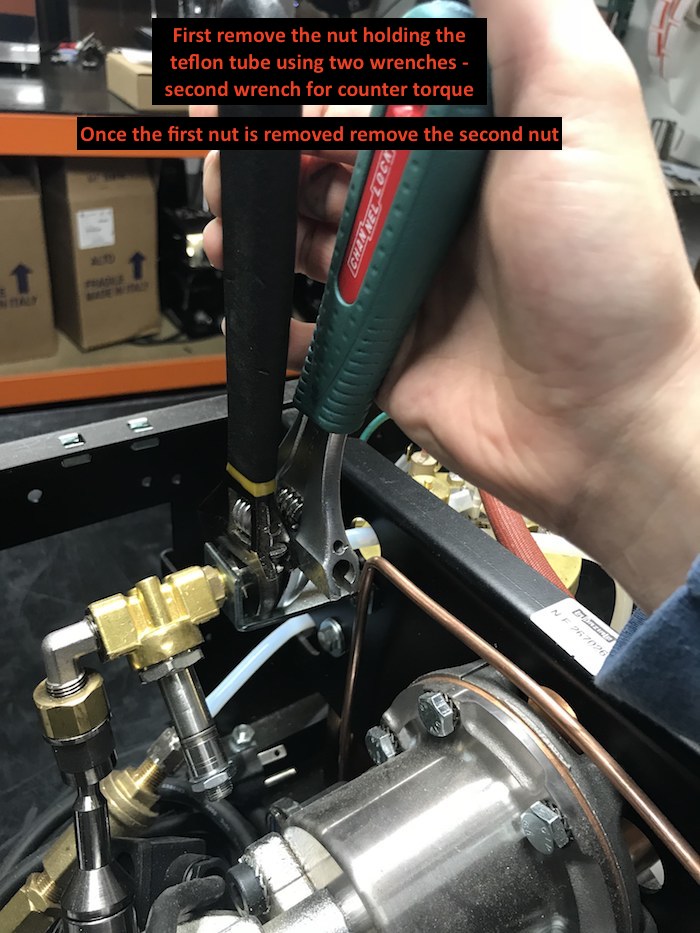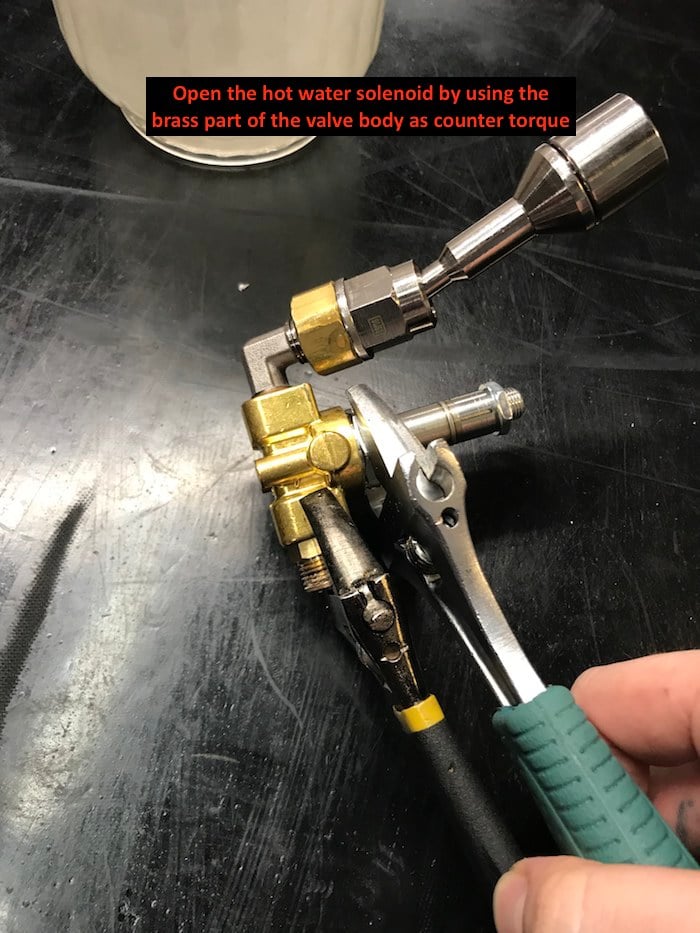 4. Check to be sure both the opening in the valve is clear as well as the green seat inside the post. Debris can affect the performance of this solenoid in either place.