LUCCA A53 Mini / Mini Vivaldi: Steam Boiler Temperature Probe Cleaning and Replacement
Below you will find instructions for removing the steam boiler temperature probe in the La Spaziale LUCCA A53 Mini or Mini Vivaldi espresso machine for cleaning or replacement. (Difficulty ☕☕)
Tools Needed:
Phillips Screwdriver
15 mm Wrench
1. Remove the panels from the machine by following along with our guide: A53 Panel Removal
2. Disconnect the two wires of the temperature probe by moving the orange sleeves out of the way and pulling the connecting points apart.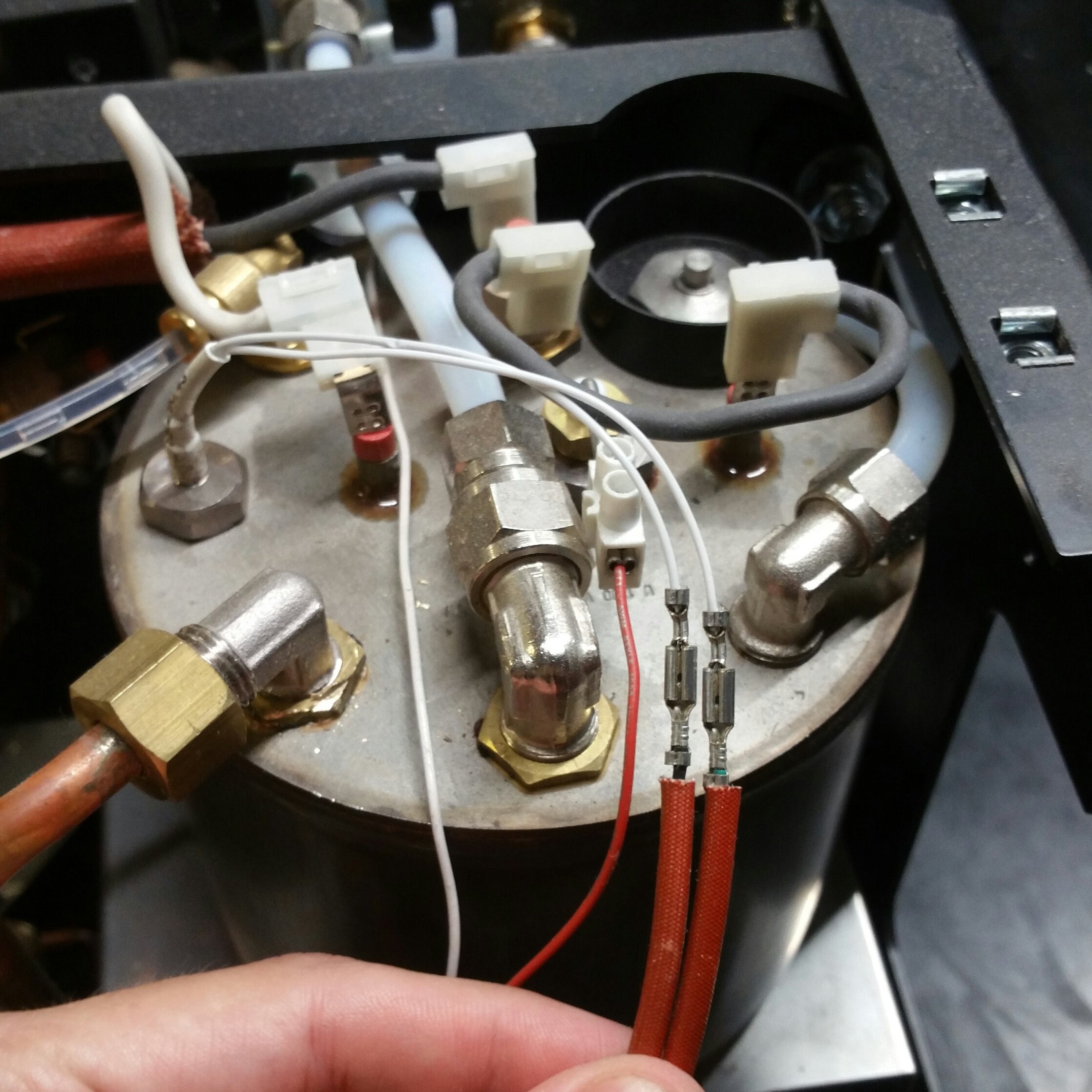 3. Remove the temp probe with a 15 mm wrench.