LUCCA A53 Mini / Mini Vivaldi: Inspecting and Cleaning the Reservoir Check Valve
A working in-tank check valve is essential for getting water from your machine's reservoir to the pump, while preventing water from ending up all over your counter. (Difficulty ☕)
Tools Needed:
17mm, 15mm, 14mm crescent wrenches


1. Remove the check valve from the water tank using the 17mm crescent wrench on the brass retaining nut and the 15mm wrench on the check valve tool slots.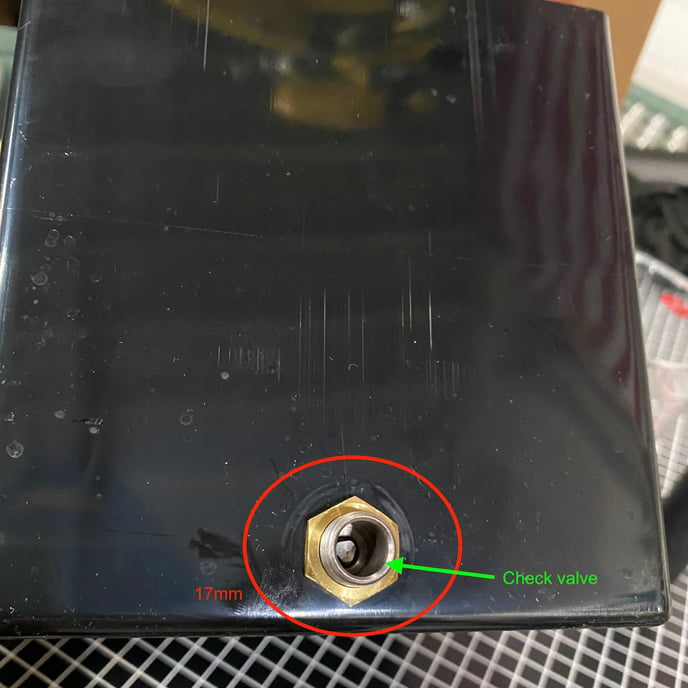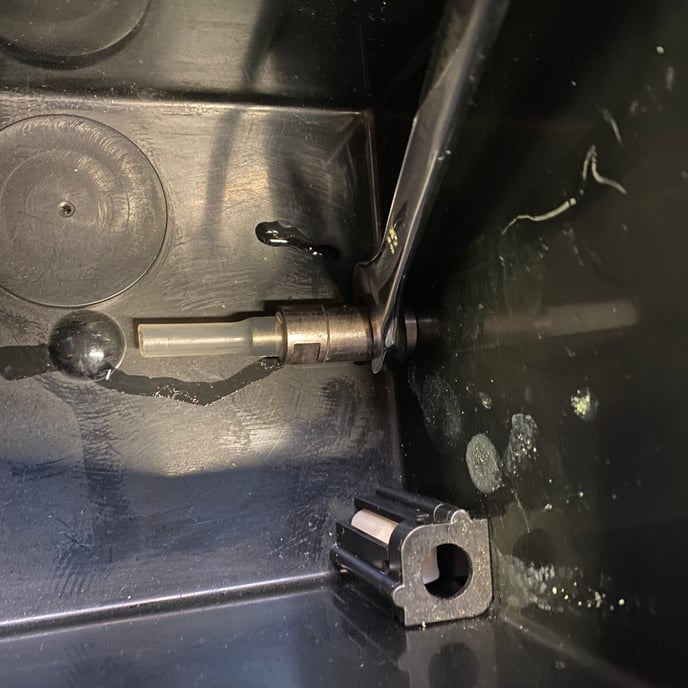 2. Disassemble the check valve using the 14mm and 15mm crescent wrenches.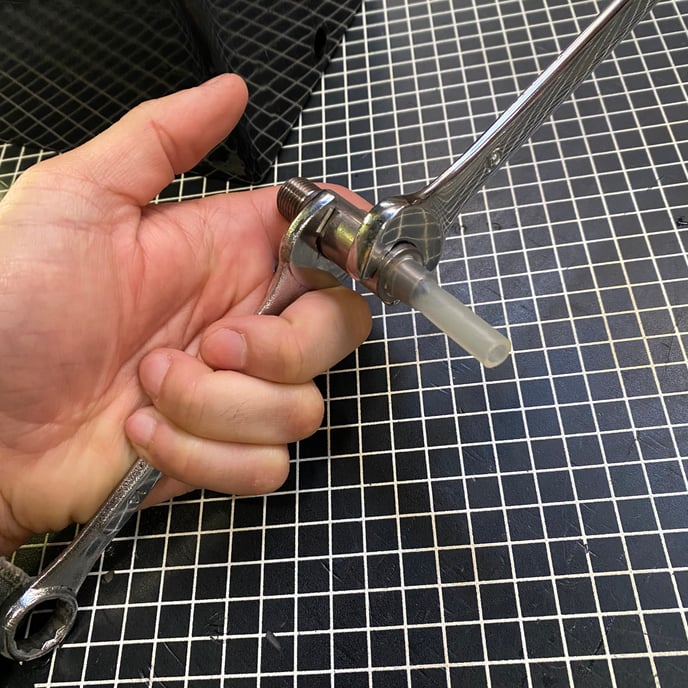 3. Inspect the internal components for build-up. Clean or replace the plunger o-ring gasket if necessary.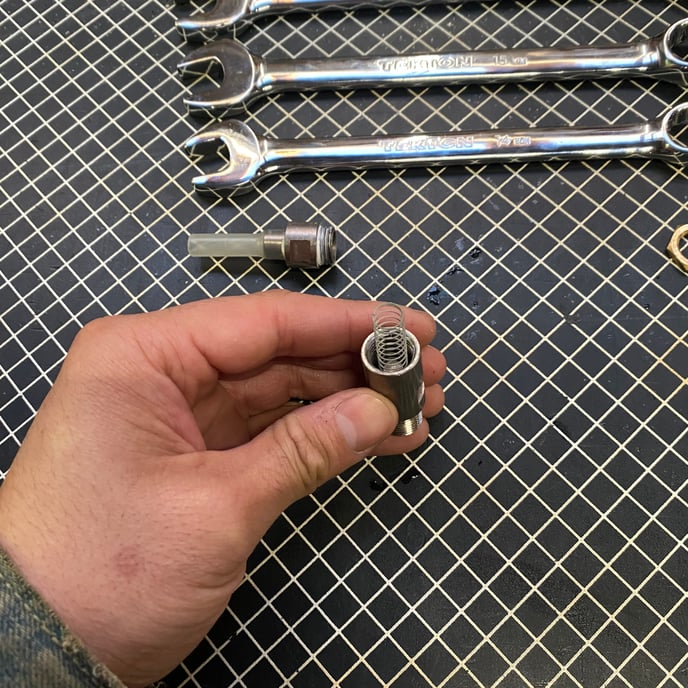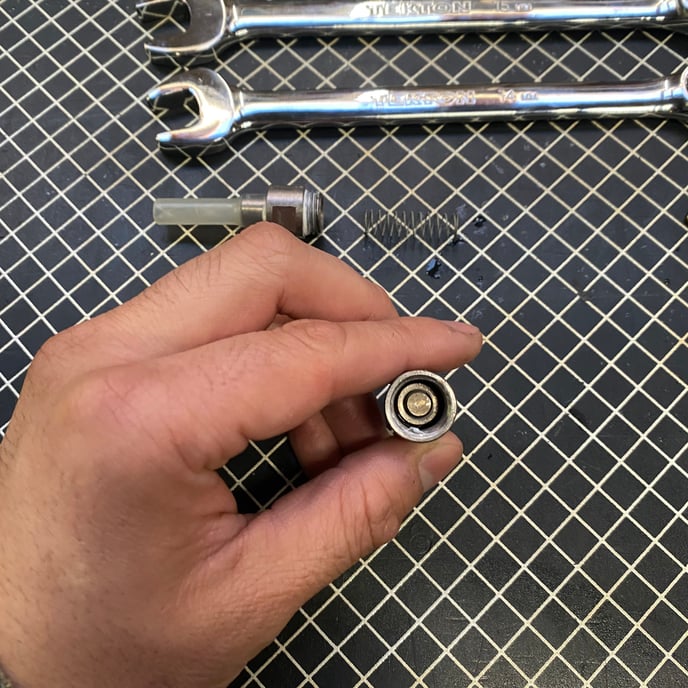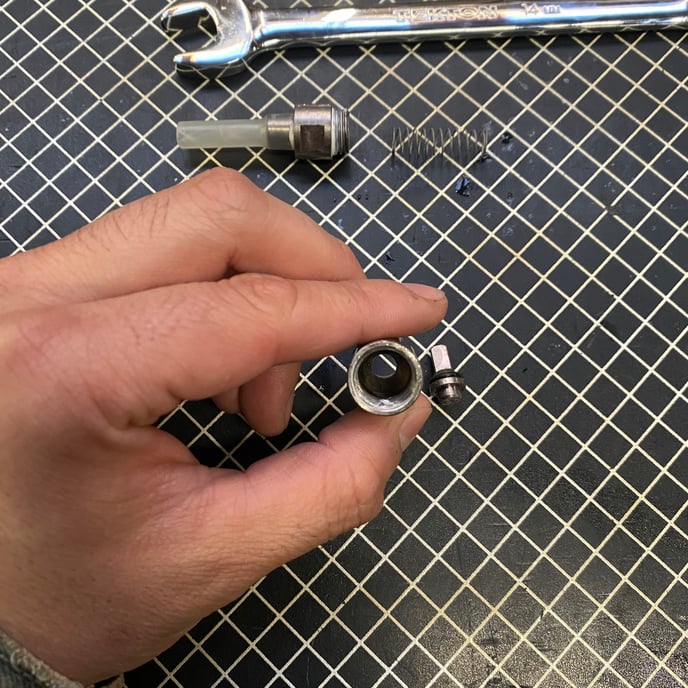 4. Reassemble the check valve and re-install in the water tank. Replace the tank-interface o-ring gasket if necessary. Be careful not to crack the tank wall by over-tightening the brass retaining nut.