Profitec Pro 500: Removing or Replacing Steam Gauge
Below you will find instructions for removing or replacing the steam gauge in the Profitec Pro 500 espresso machine. These instructions can be used for any similar Profitec espresso machine.
Tools Needed:
2.5mm Allen wrench
3mm Allen wrench
13mm + 14mm wrenches, or two adjustable wrenches
To purchase a steam gauge for your Profitec Pro 500, visit our site here.
1. Allow the machine to fully cool down, unplug it and remove the water reservoir.
2. Remove the panels of the Pro 500
3. To access the back of the gauge, remove the power switch by unscrewing the toothed collar holding the front of the switch in place. Usually, you can do this with your fingers, but if it's too tight you can gently use pliers with a microfiber towel to protect the face of the machine.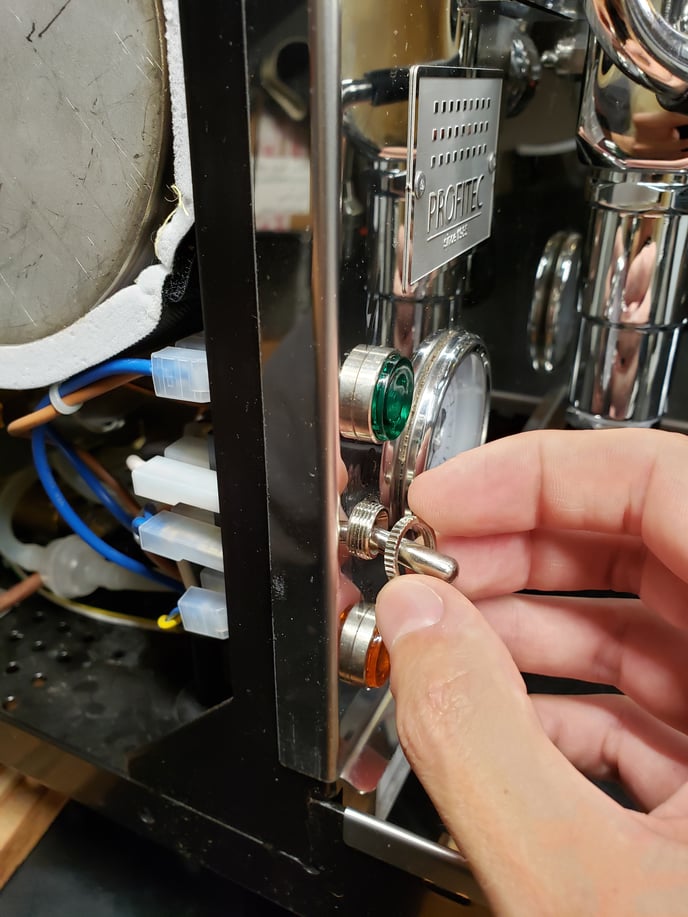 4. Using your 14mm wrench, hold the square part of the gauge that's inside the bracket, this will allow you to use your 13mm wrench to remove the capillary tube nut. After the capillary tube is detached, use your 14mm wrench to unthread the collar holding the bracket in place.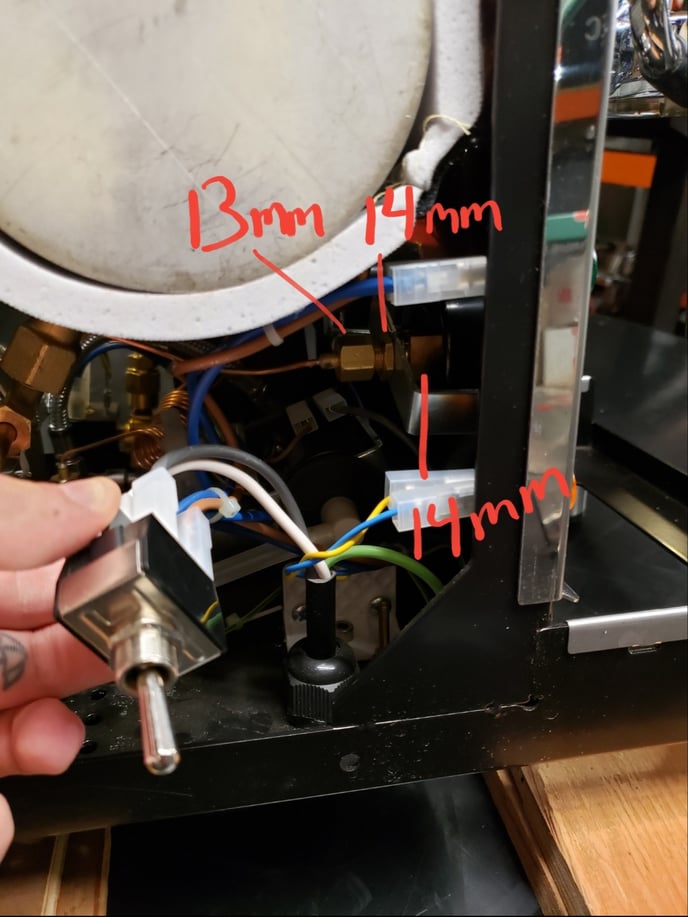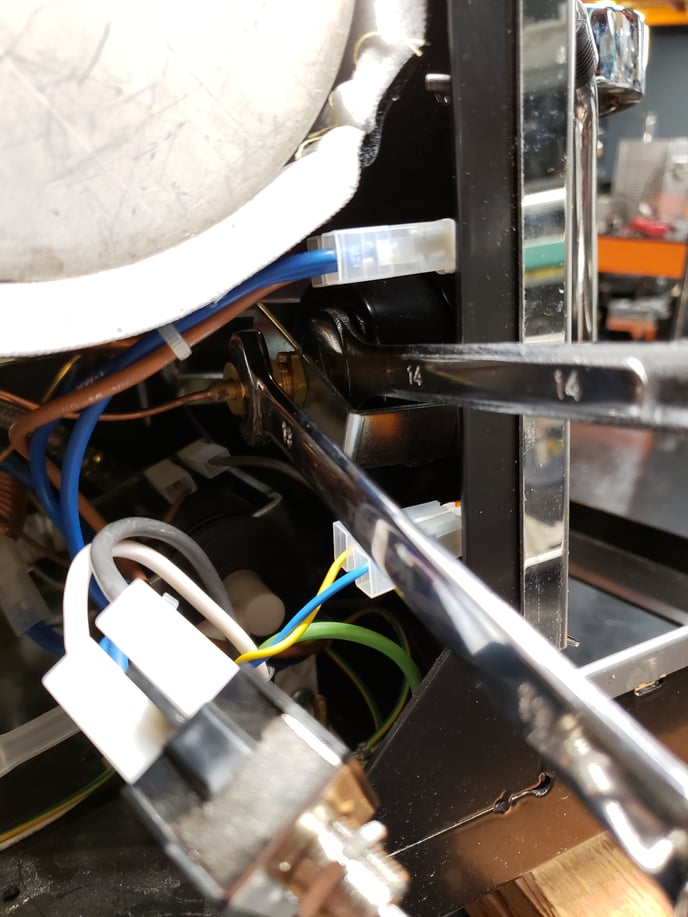 5. With the collar removed, the bracket will slide off the back of the gauge and you can remove it from the front of the machine.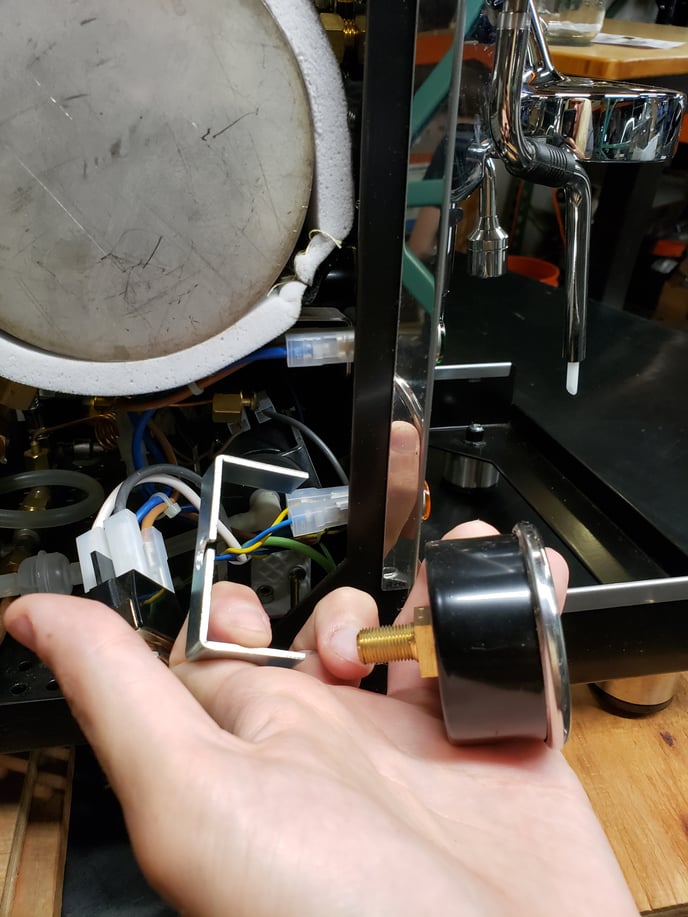 6. Use these instructions in reverse order to install the new gauge.