Panel Removal and Draining Boilers
LUCCA M58: Panel Removal Instructions
If you need to get under the hood of your Quick Mill LUCCA M58 espresso machine to replace any internal components or troubleshoot, follow the instructions below.(Difficulty ☕☕)
Before doing this we recommend unplugging your machine from its power source and allowing it to cool off from operating temperature. Tools needed: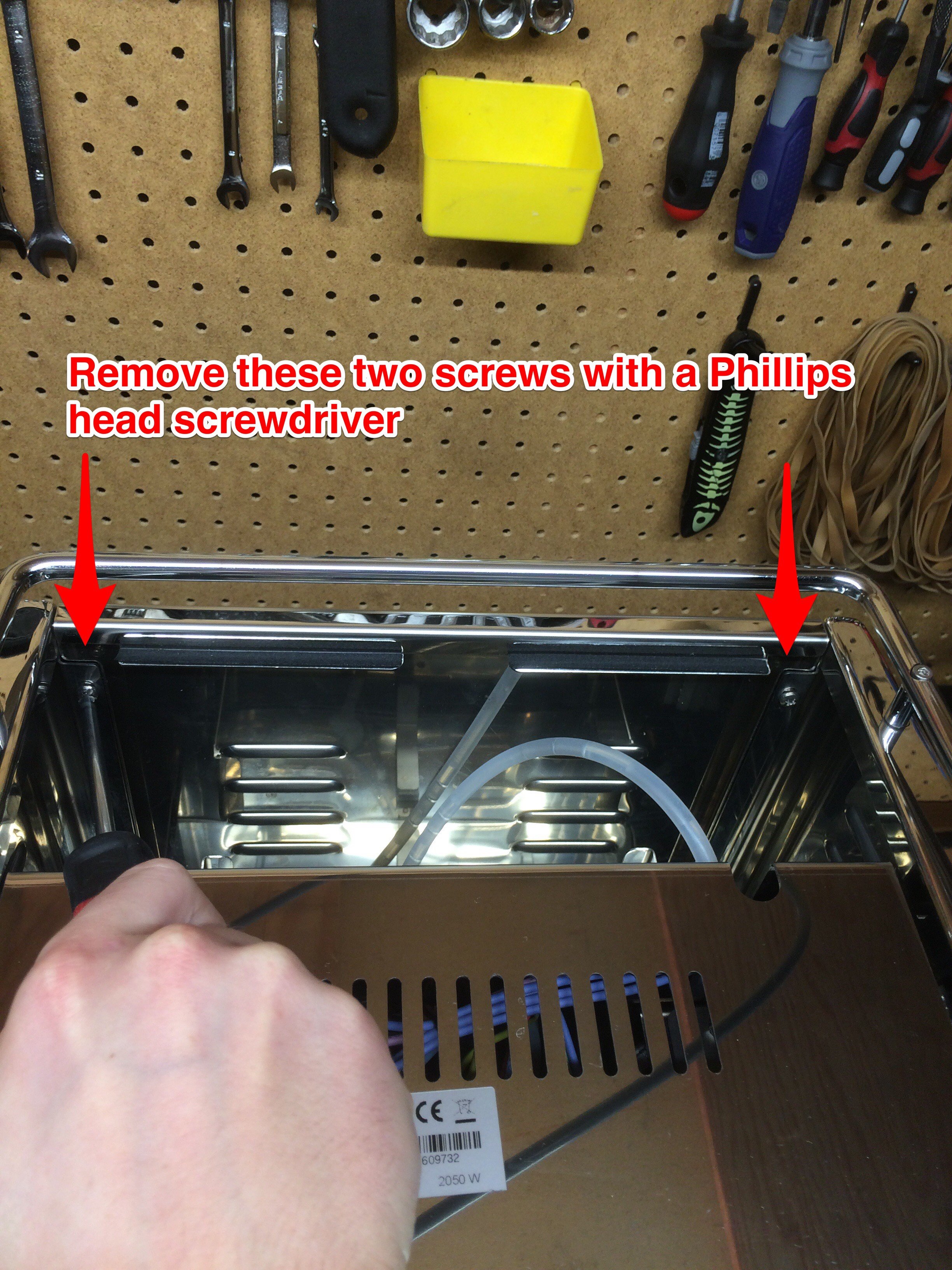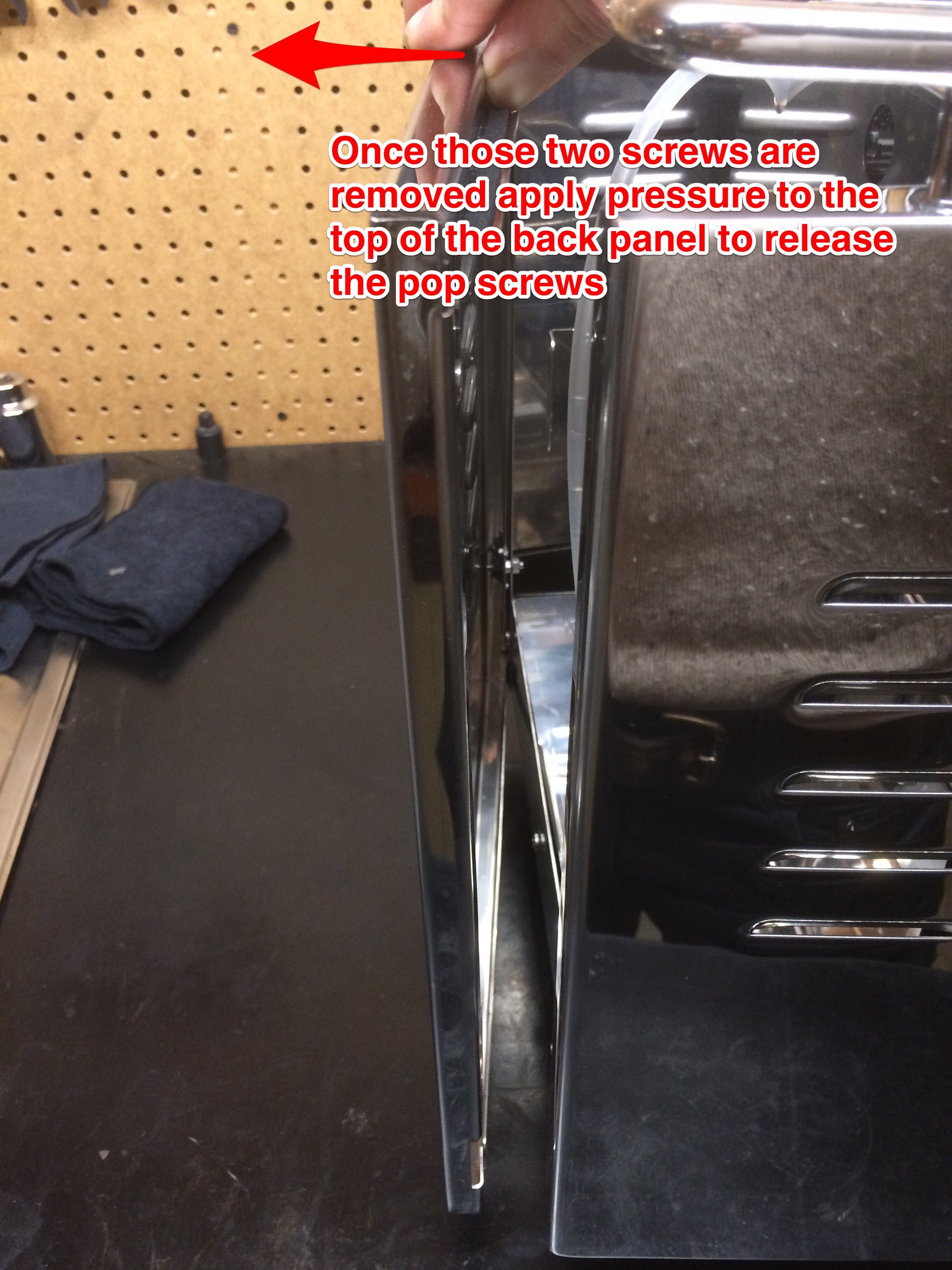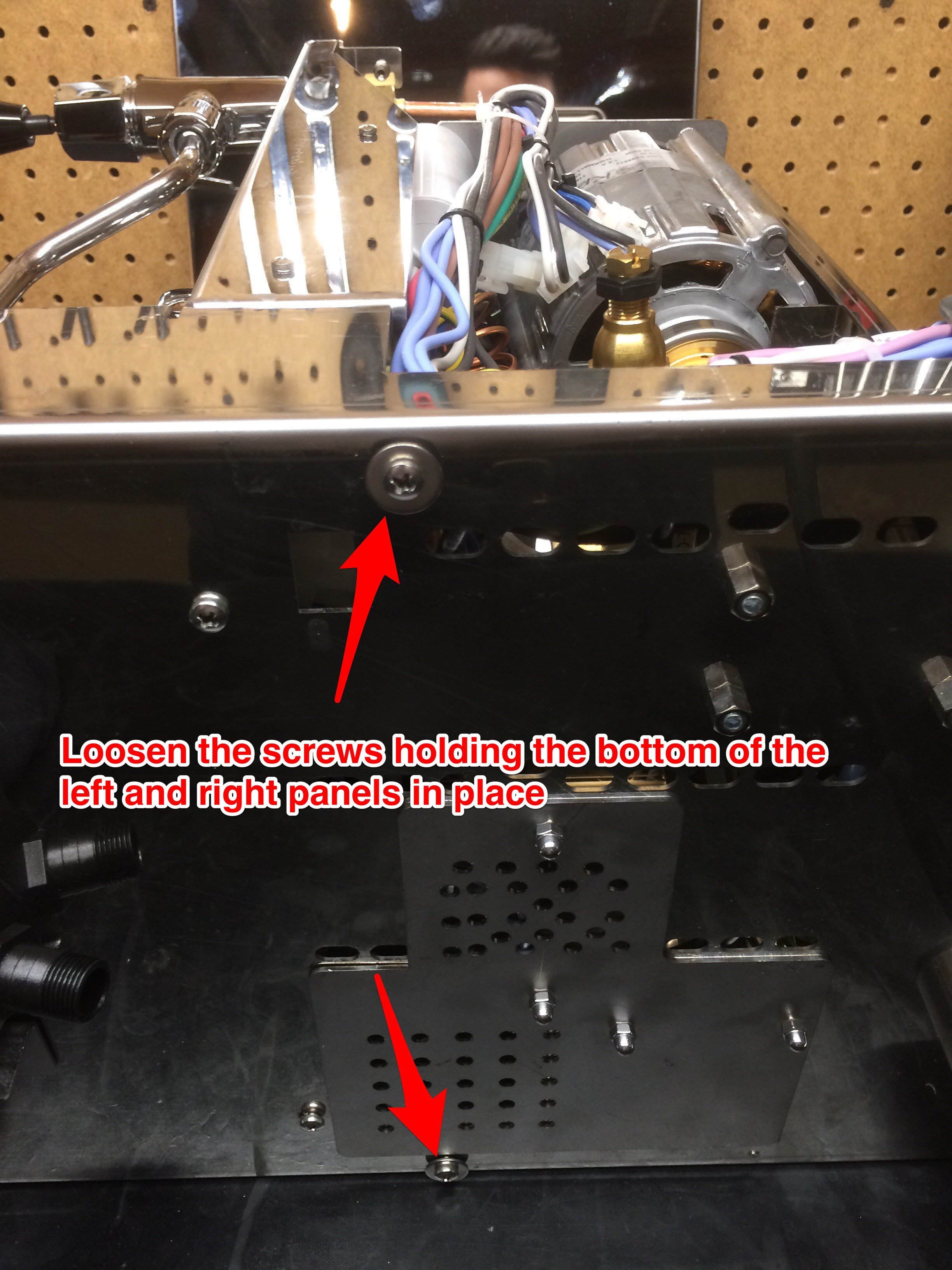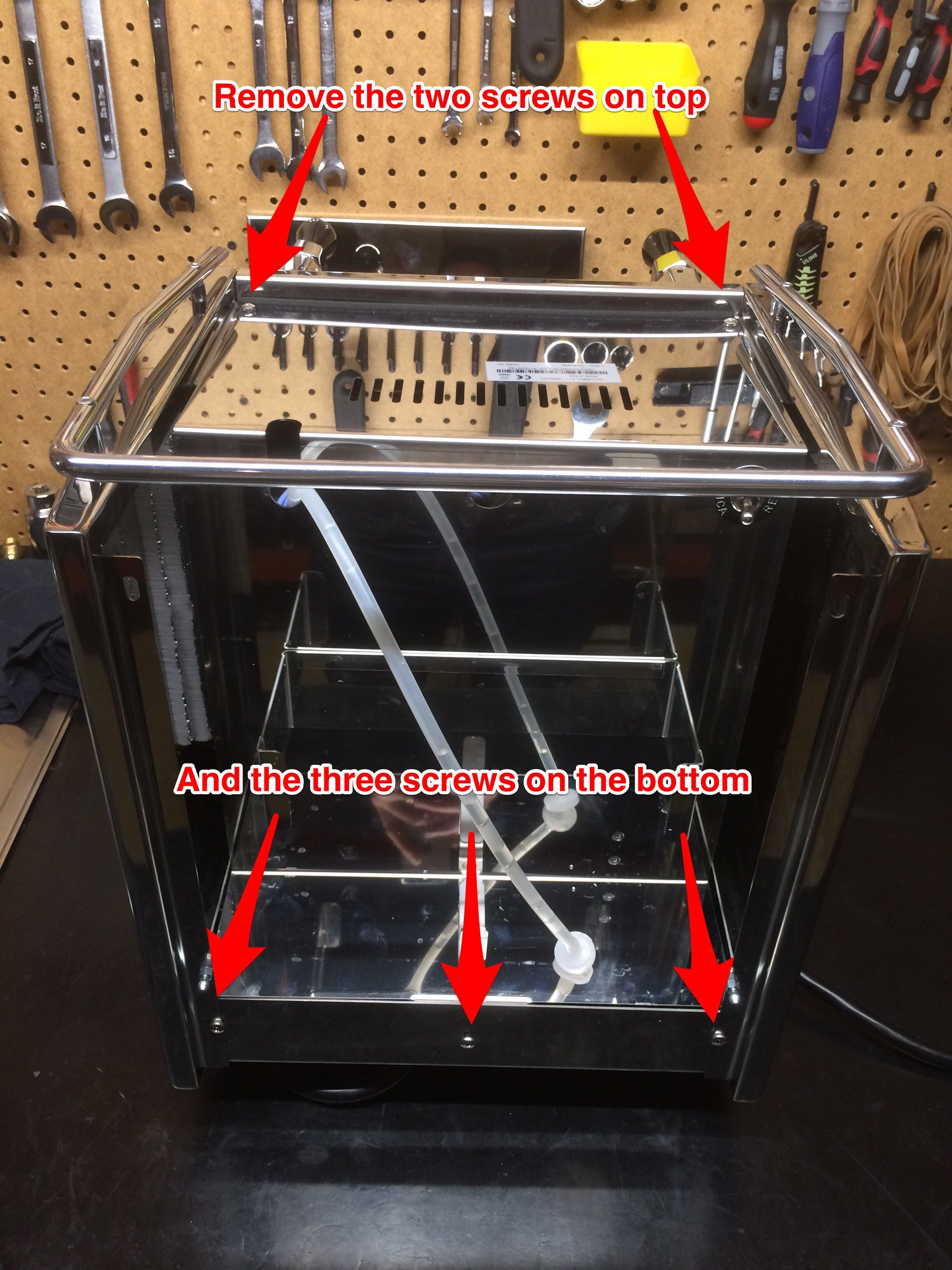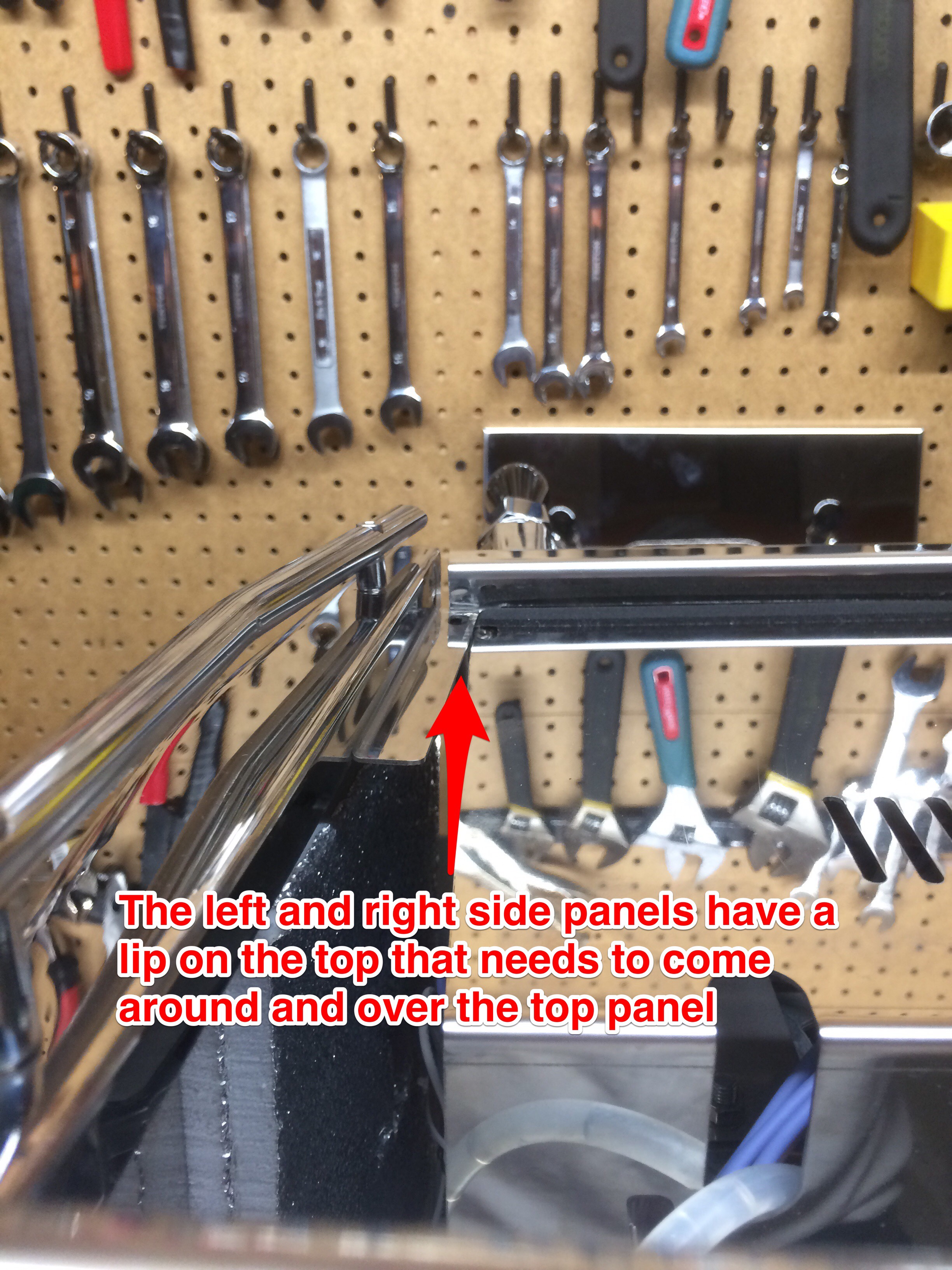 6. If you need to access the heating elements, the boiler drain plugs, or the power switch
for the steam boiler, don't forget to remove the bottom access panel by removing the four acorn nuts as shown: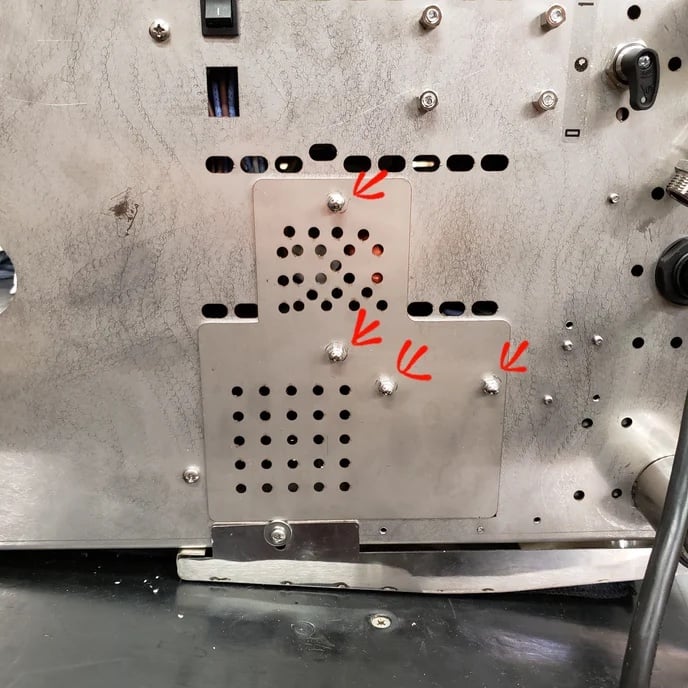 7. If you need to remove the water tank tray, unscrew the single screw in the center-rear of the frame and lift the tray away. You may need to disconnect the electrical connections to water sensor and/or the flexible water intake tube.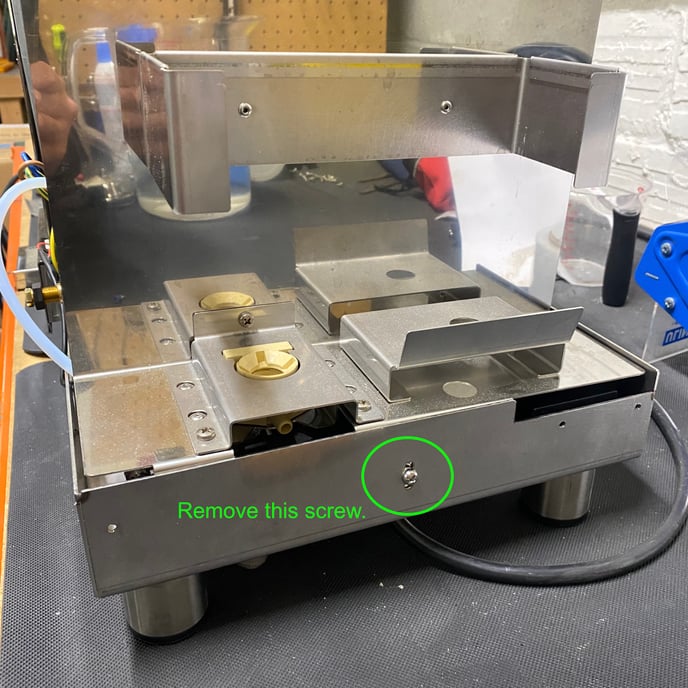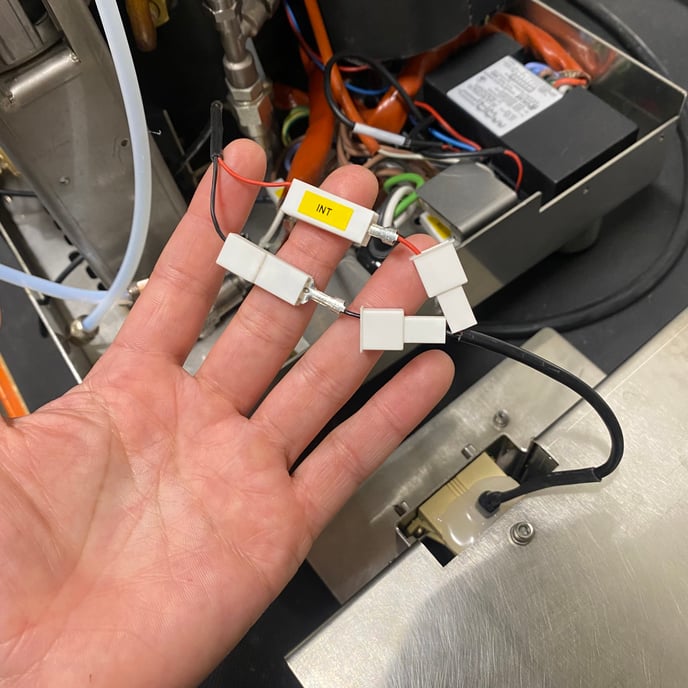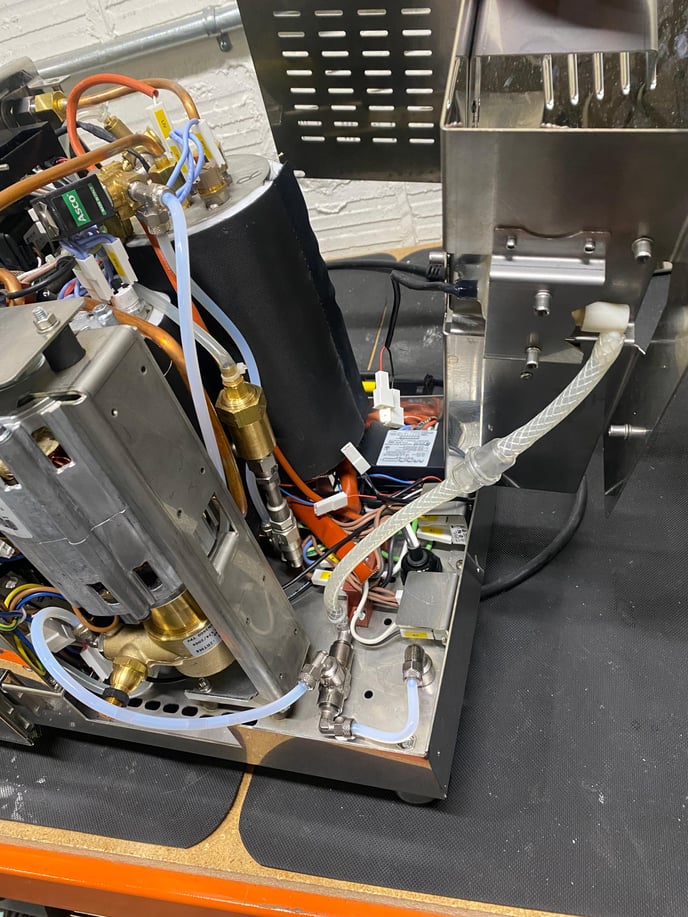 8.