Repackaging the LUCCA M58
Below you will find a step by step guide to properly repackage your Quick Mill LUCCA M58 inner box for shipping. If your machine has been used, you'll need to drain the boilers before packaging.
1. Place the braided line and the drain line in the plastic bag, place the drip tray grate back into its foam sleeve.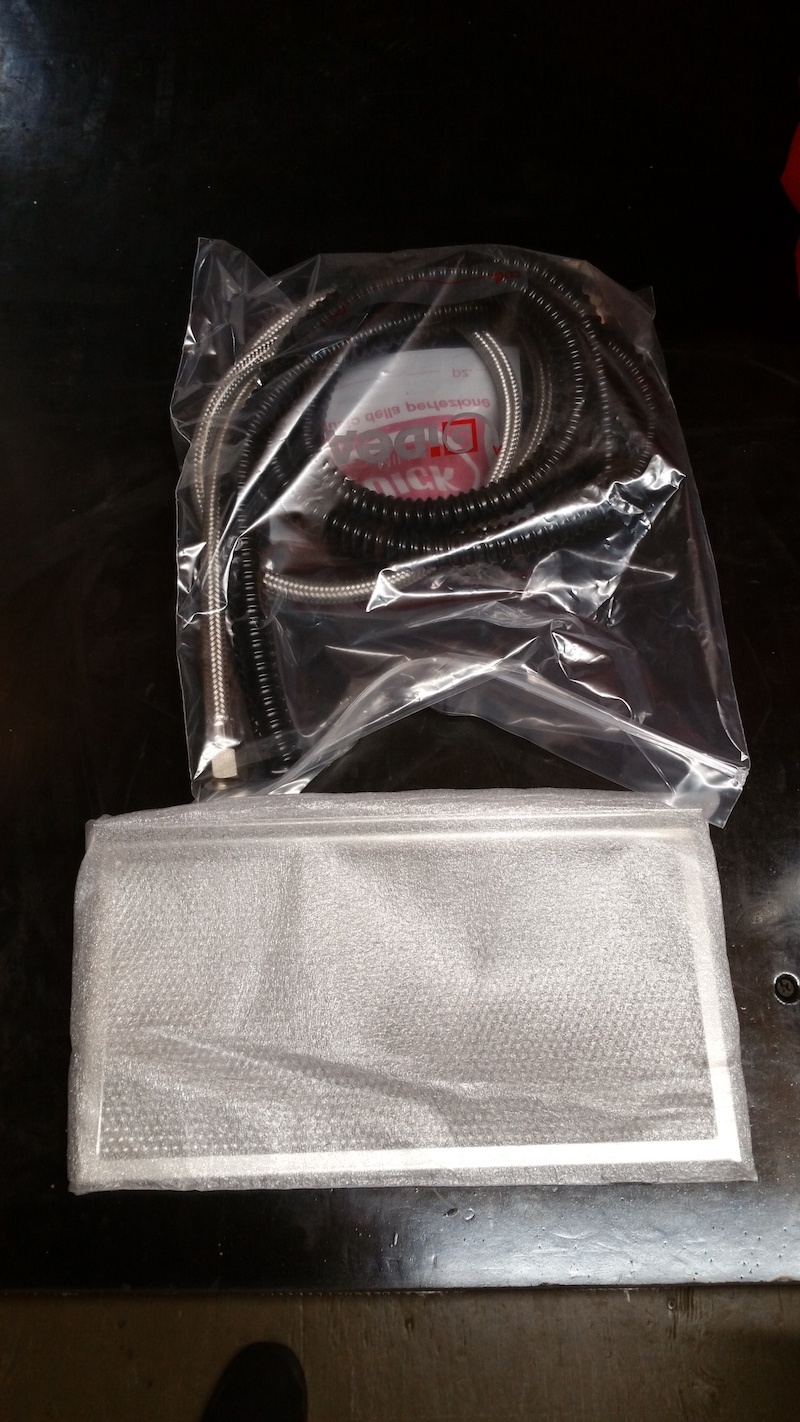 2. Place the foam sleeves on the steam arm and hot water arm (1 + 2), place the white accessory box in the drip tray (3). The red Quick Mill bag will then go over the machine, cinched at the bottom.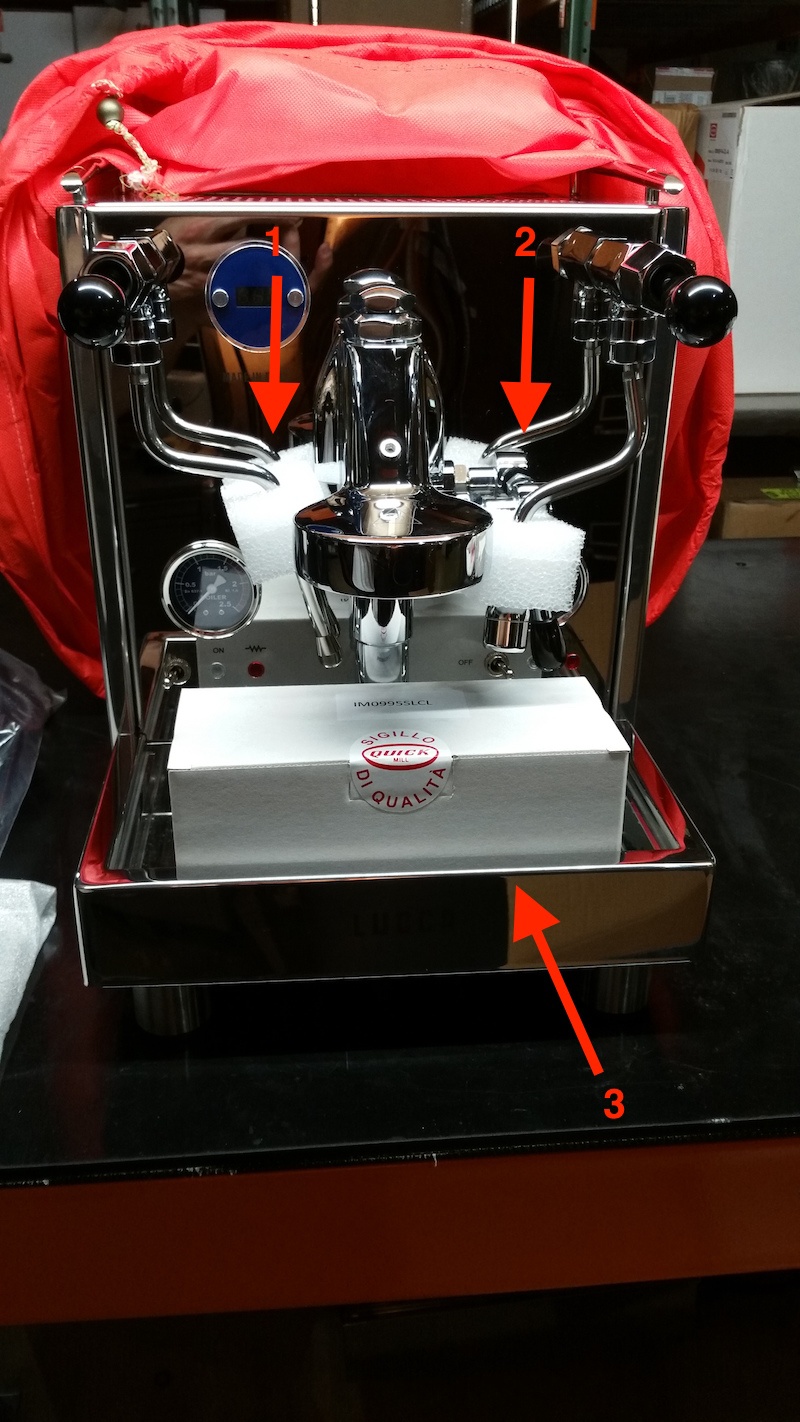 3. The machine will face towards the narrow side of the foam. This is because the drip tray is narrower than the backside of the machine.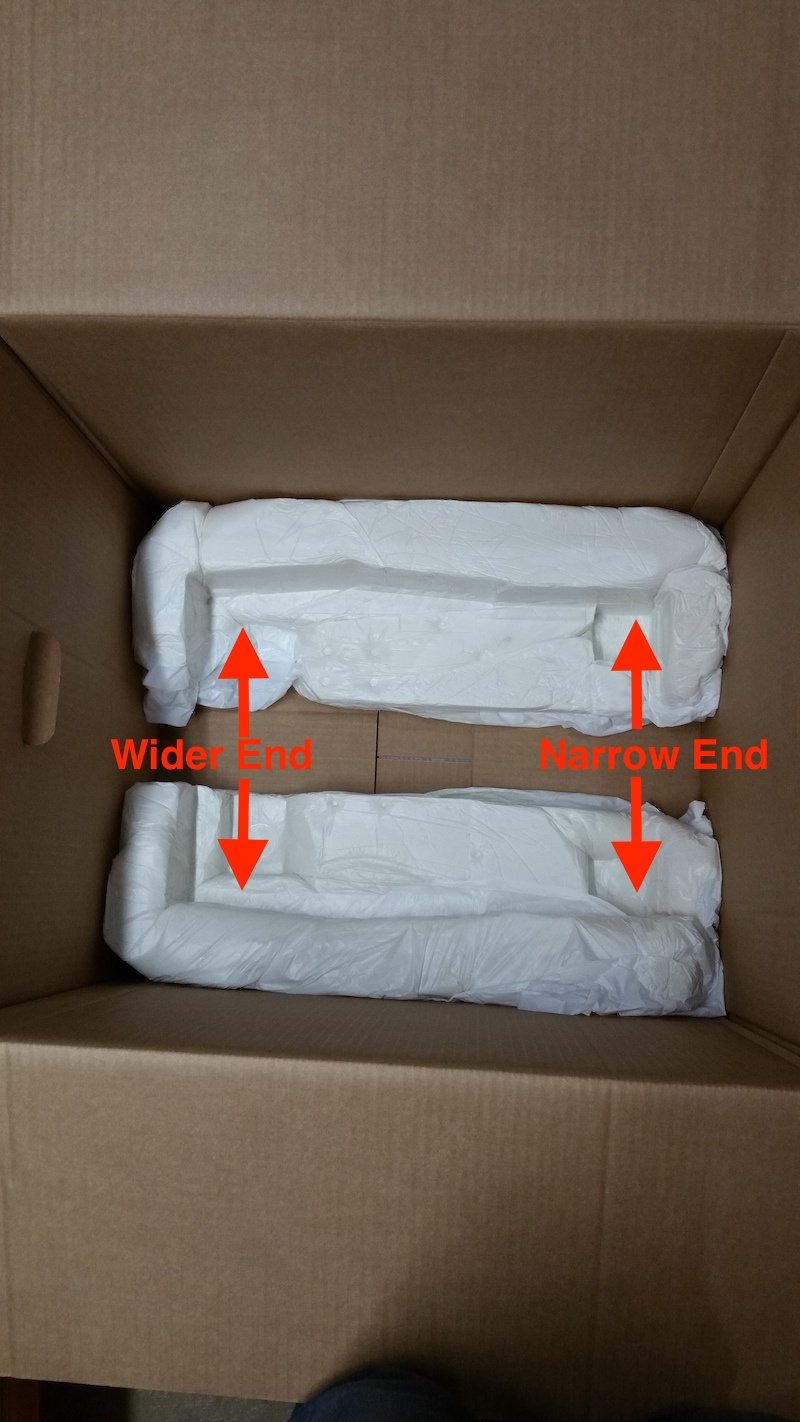 4. The correct way to lift the machine is by supporting the group head and lower back panel. Gently place the machine into the box. The power cord will go behind the machine, outside the red cover (1). The protective foam will go around the group head (2), then the bag with the water lines (3), and the drip tray grate with the flat side against the box (4).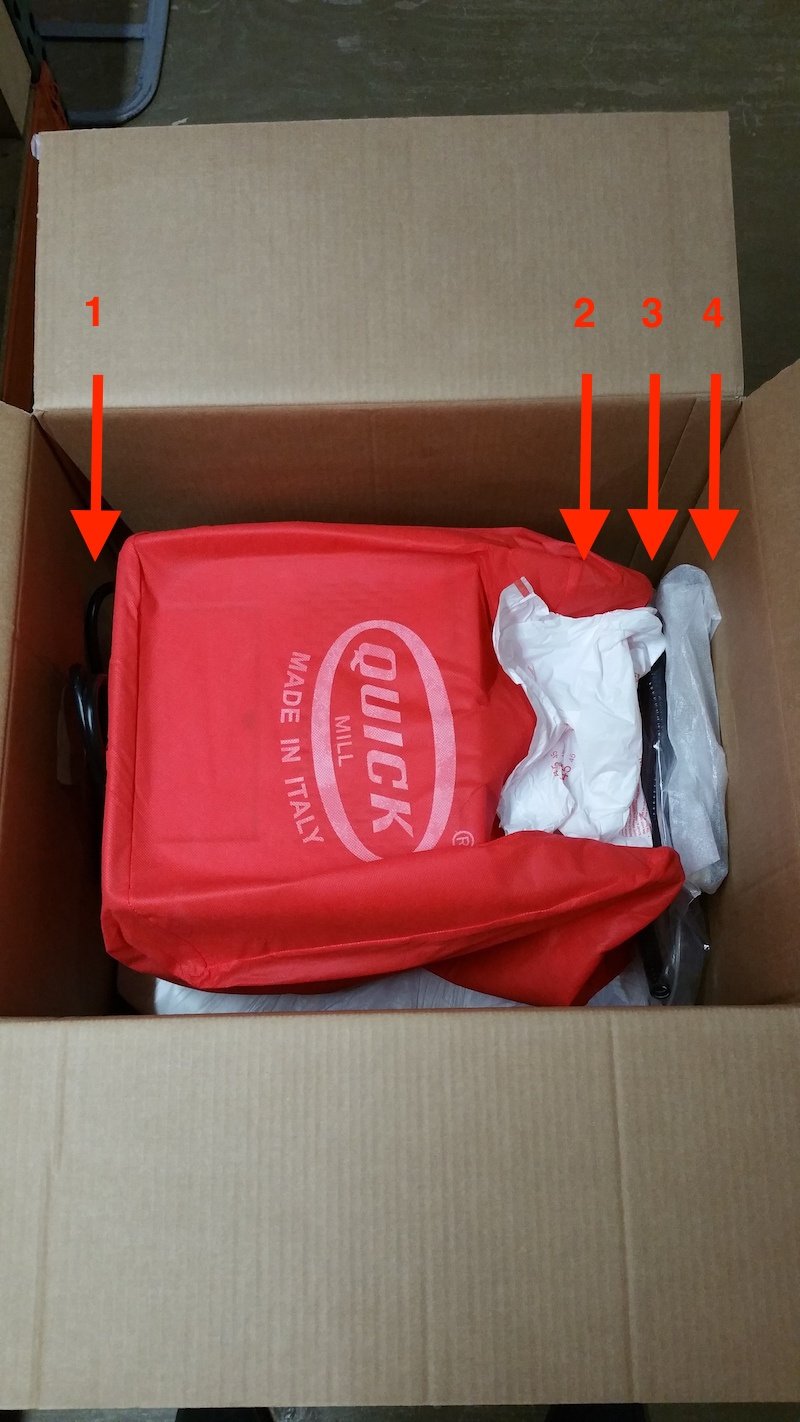 5. Place the top foam pieces on the machine, the "L" side will follow along the cup rail and the slot will fit over the steam and hot water valves.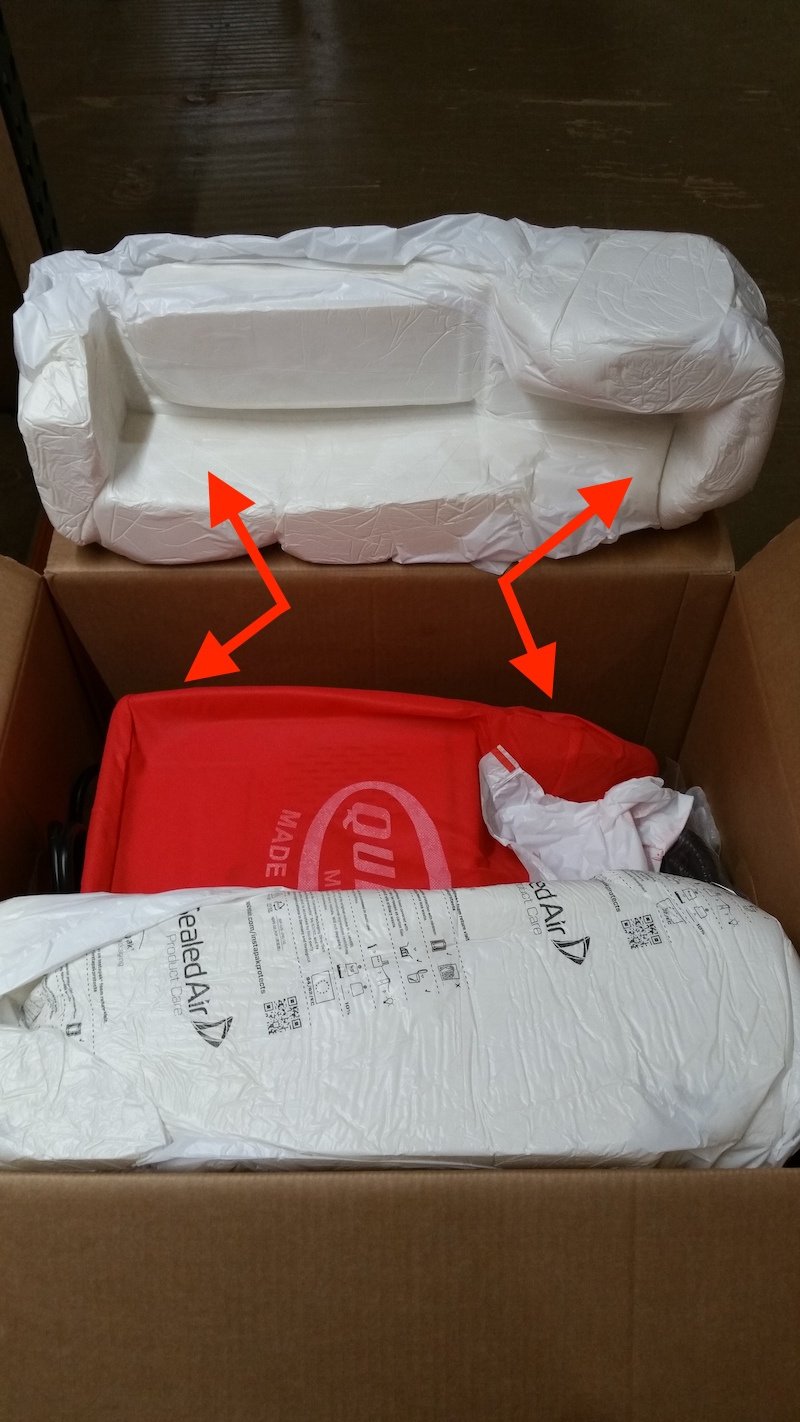 6. You will then need to put this box inside of an outer shipping box. The dimensions of the outer box are 24" x 24" x 24", and will require foam padding on all sides before shipping to safely secure the inner box.