Espresso Machine Cleaning & Maintenance
Steam / Hot Water Leak: Diagnosis & Repair
Below are photos for diagnosing and repairing a steam / hot water leak on a QM67, Alex Duetto, Andreja Premium, Vetrano 2B, Pro 700 and any other espresso machine that uses the same style steam / hot water knob.
The photos from this repair are from an Alex Duetto. For this repair you will need:
pick
flat head screw driver
2x adjustable wrench
threadlocker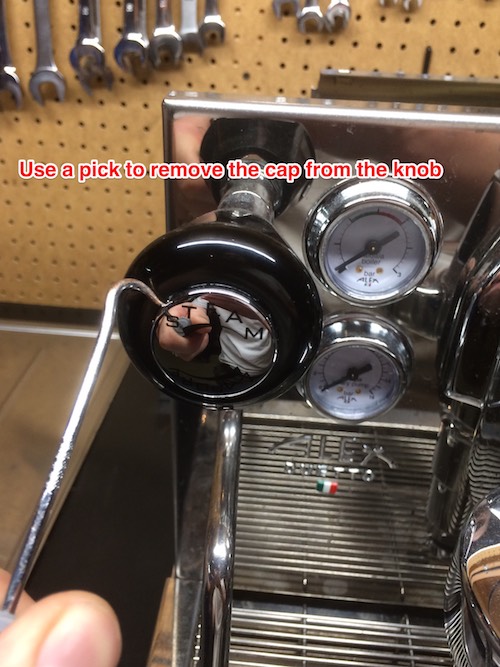 Once the cap is removed use a pick to remove the e-clip from steam valve. Be careful not to fling it across the room.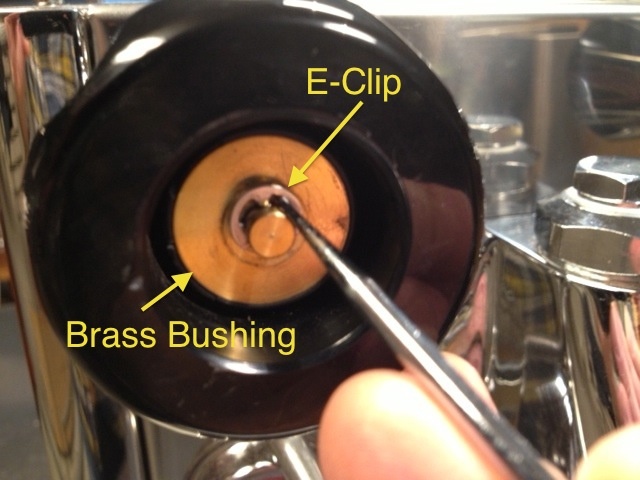 At this point, you will want to apply a threadlocker to the brass bushing and fully reseat it into the knob.