La Marzocco GS3: Installation Guide
Here is the installation guide for the La Marzocco GS3 espresso machine. Guide includes dimensions, power, drainage and water specifications.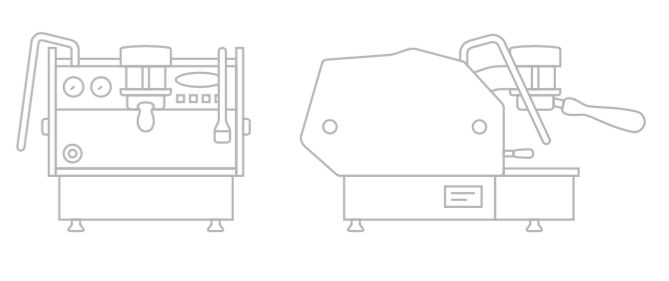 Dimensions
Height: 14" (15" for MP)
Width: 16"
Depth: 21"
Working Height: 10.25"

Weights
Shipping Weight: 104 lbs
Operating Weight: 84 lbs
Power
Voltage/Phase/Cycle: 120 VAC 1 / 60Hz
Wattage: 1620
Full Load Amp Draw: 20 (14.6 in half power mode)
Max. Dist. from Outlet: 5'
NEMA Plug and Outlet: 5 - 15P, plug is included
Drainage
Max. Dist.: 5 ft
Drain Slope: Min. 1/4" per foot
Counter Hole Diameter: 2"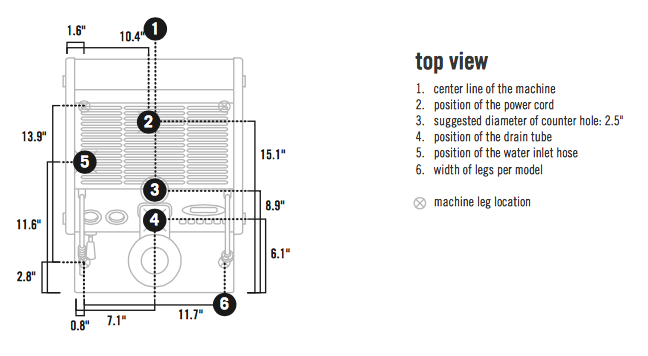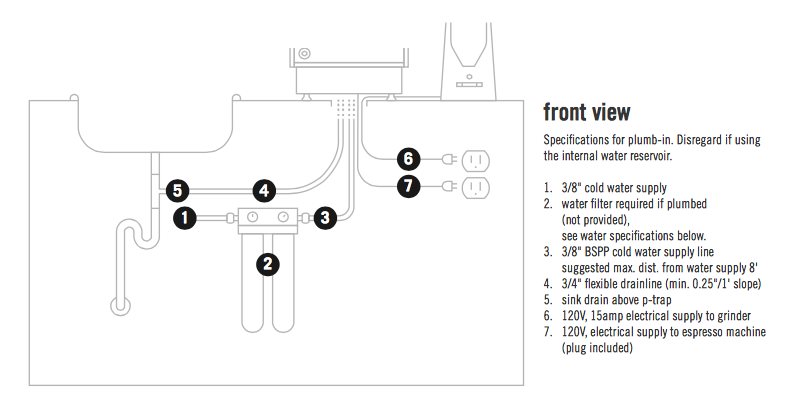 Water Specifications
La Marzocco recommends that your filtration system produces water with the following properties:
T.D.S: 90 - 150 ppm
Total Hardness: 70 - 100ppm
Total Iron: 0 - 0.02
Free Chlorine: 0 - 0.05ppm
Total Chlorine: 0 - 0.1ppm
pH: 6.5 - 8
Alkalinity: 40 - 80ppm
Chloride: 0 - 30ppm
Line Pressure: 45 - 80 PSI
Flow Rate: 2 GPM or 8 LPM