LUCCA A53 / Vivaldi: Replacing Coffee Boiler Temperature Probe
Below you will find instructions for replacing the coffee boiler temperature probe in the La Spaziale LUCCA A53 or Vivaldi espresso machine.
Tools Needed:
Phillips Screwdriver
Pick
Heat Resistant Silicone Sealant
1. Remove the panels of the A53.
2. Unplug the wires of the temperature probe by moving the orange sleeves up and pulling them apart.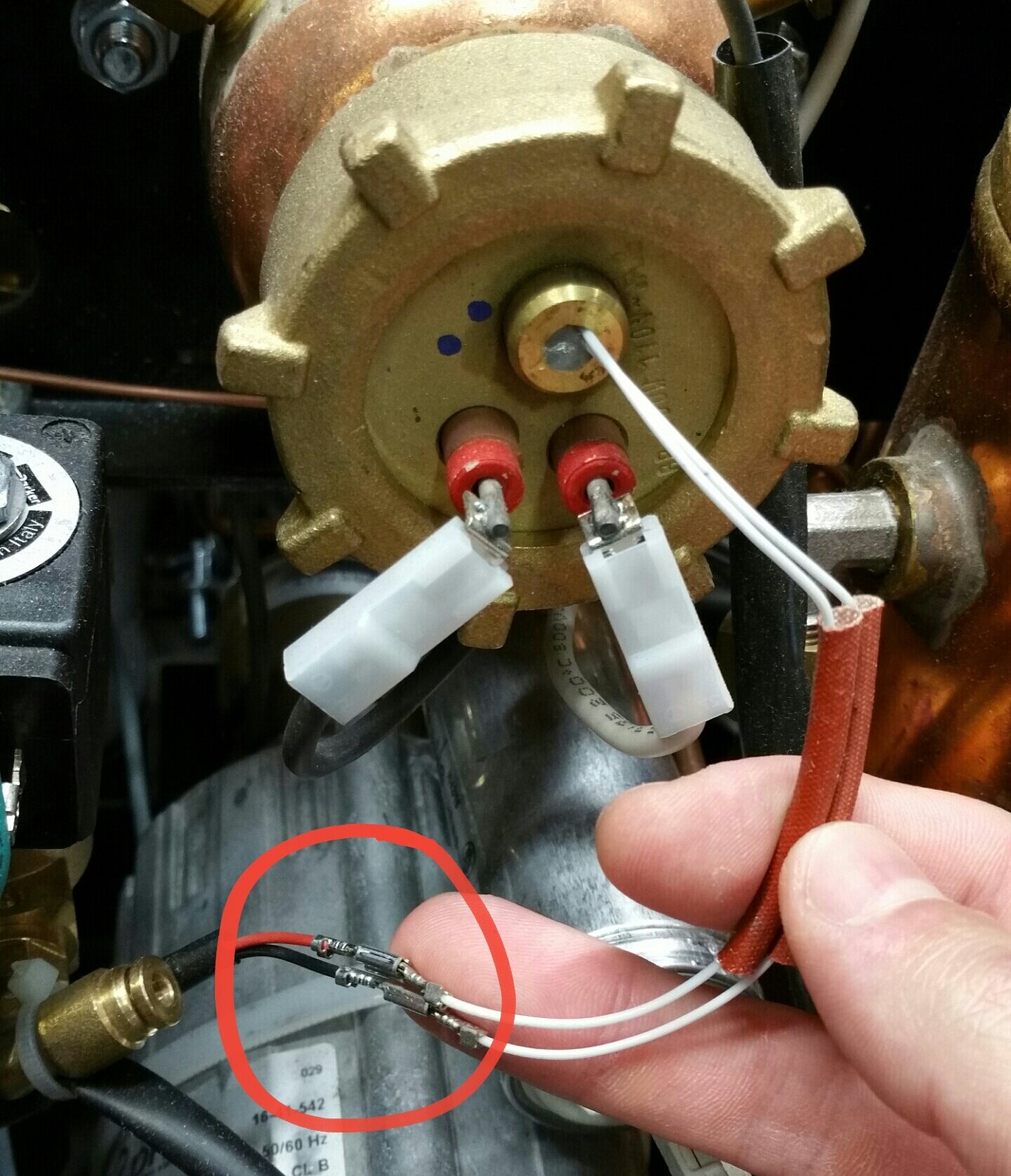 3. Remove the old temperature probe by using a pick to pull the silicone sealant out of the port.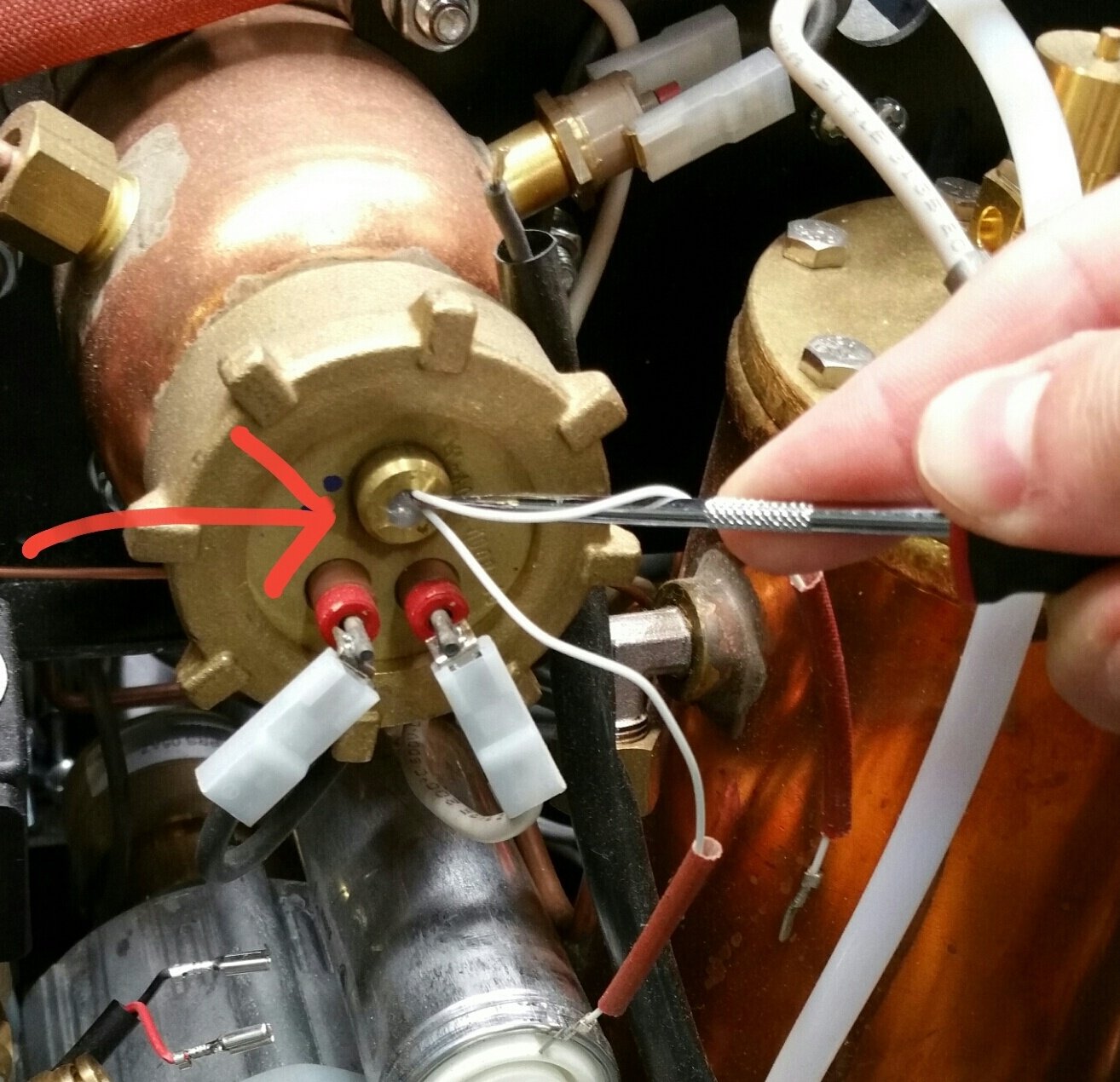 4. Put the new temperature probe in place, use a small dab of heat resistant silicone sealant to plug the port and then reconnect the wires.