Macap: Cleaning/Unclogging Burrs
Below are photo instructions for removing the top burr from a Macap and cleaning out the burr chamber. This is useful if the grinder is clogged/the burrs won't turn or if the burrs need to be replaced.
Tools required:
pick/small flathead
4mm allen wrench
compressed air
foodsafe lubricant
This process can be messy, we recommend laying down something to catch the left over grind. Be sure to not use any water during this process and to thoroughly clean the threading that hold the burrs together before reassembling.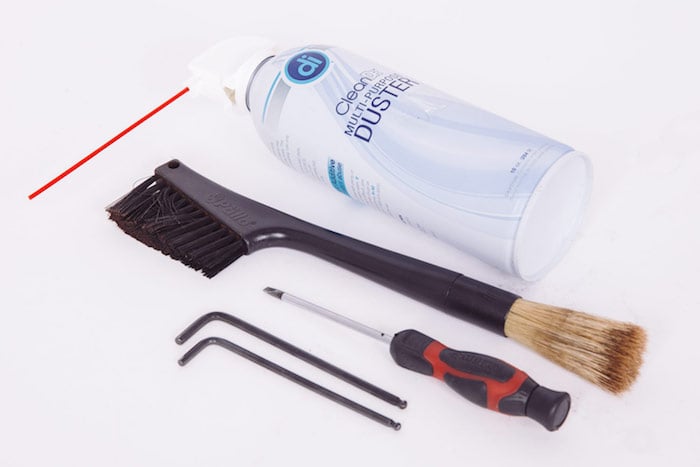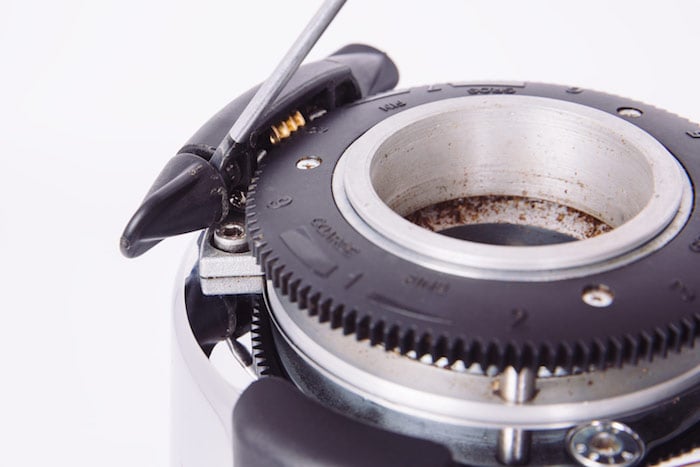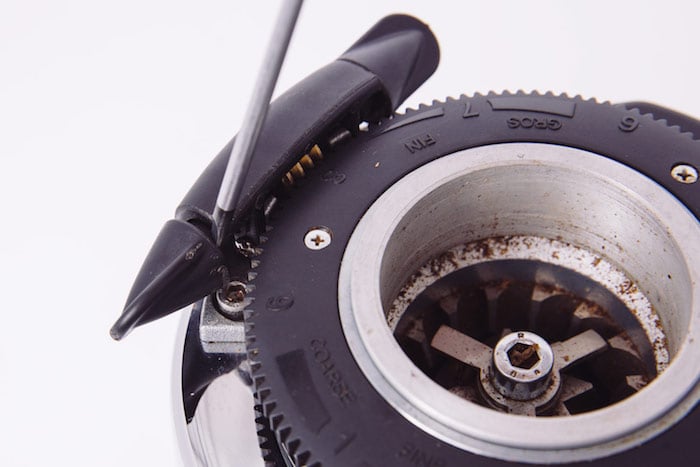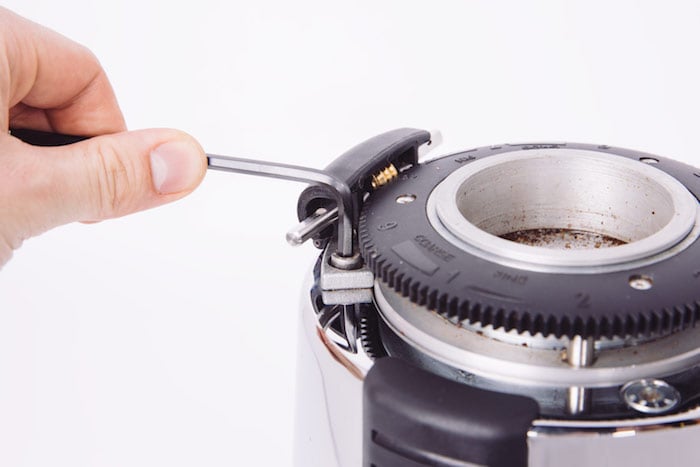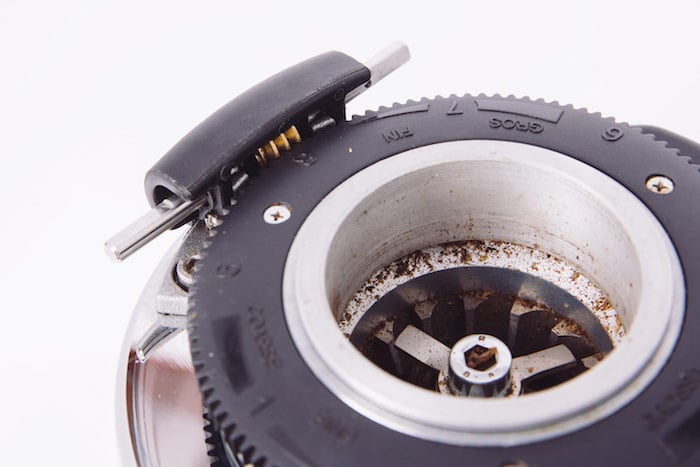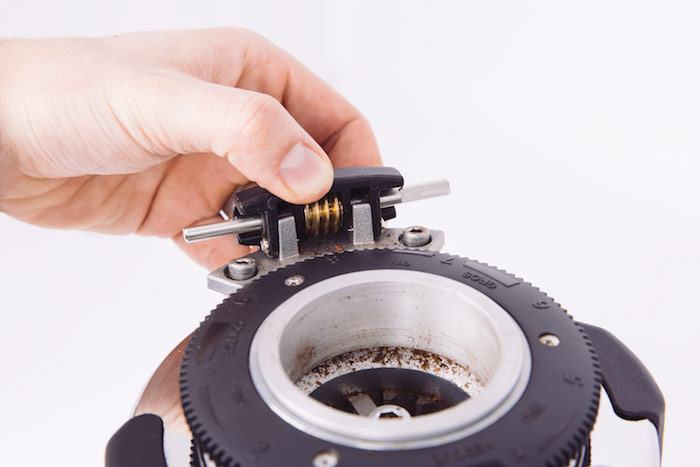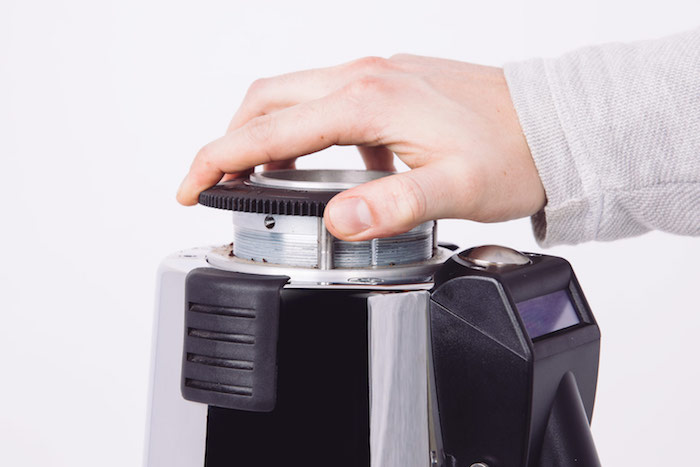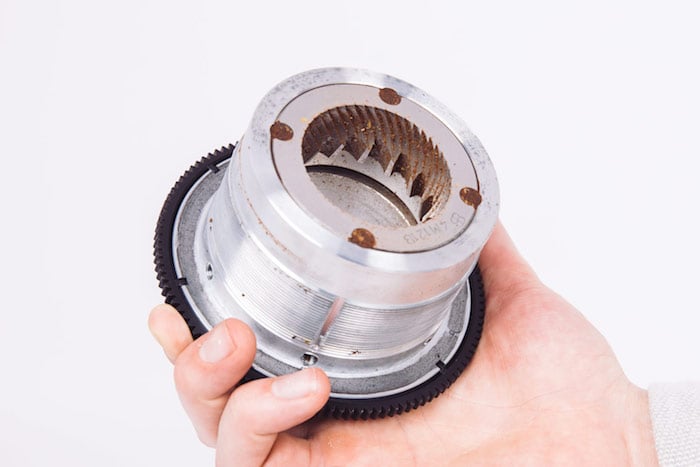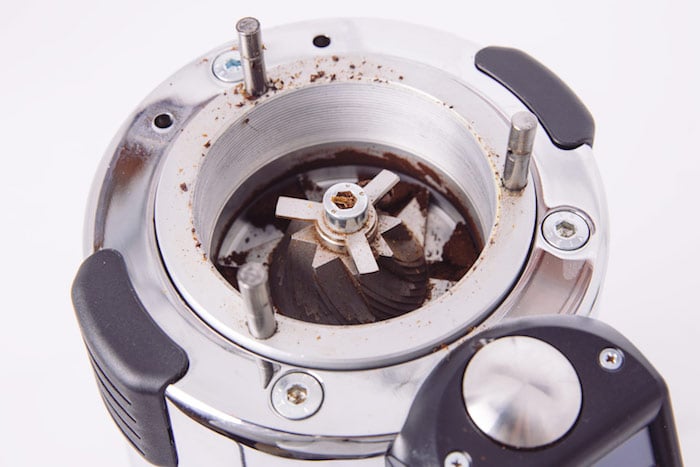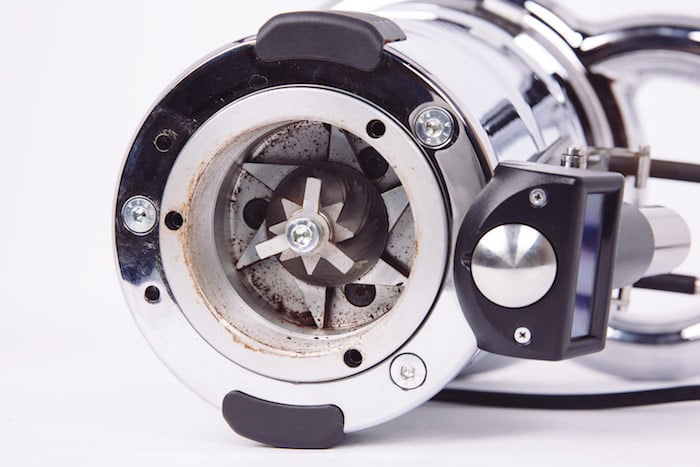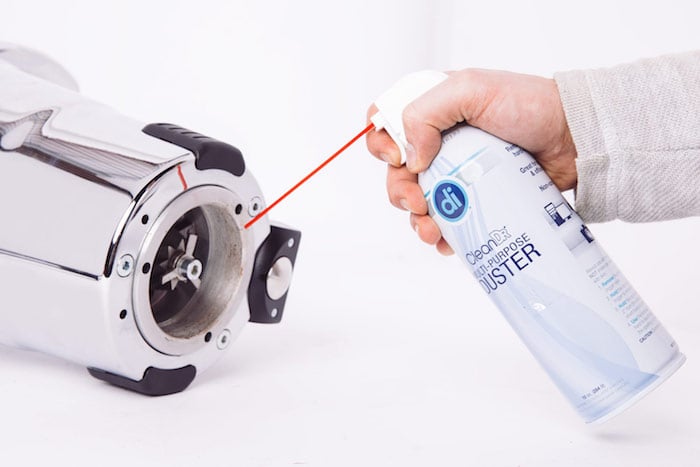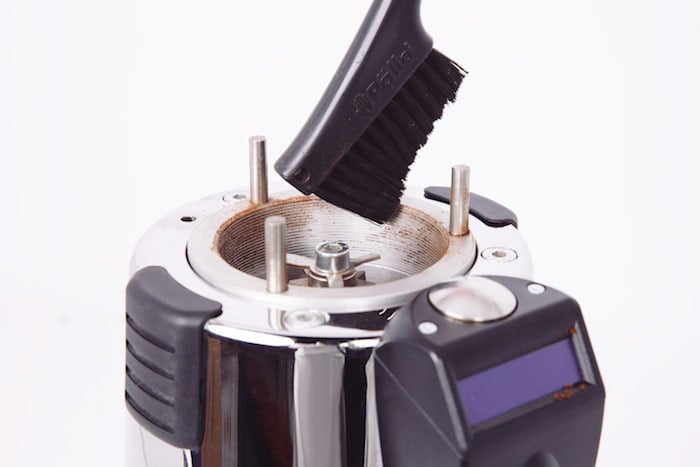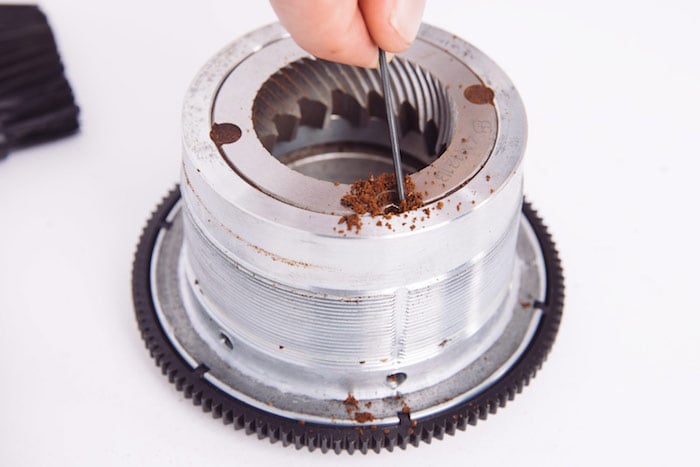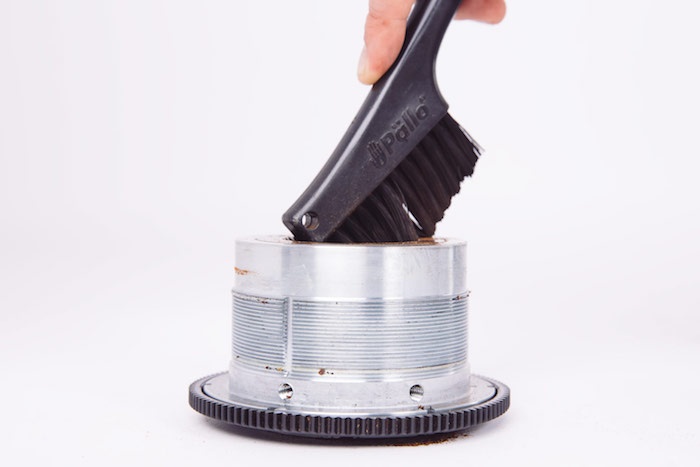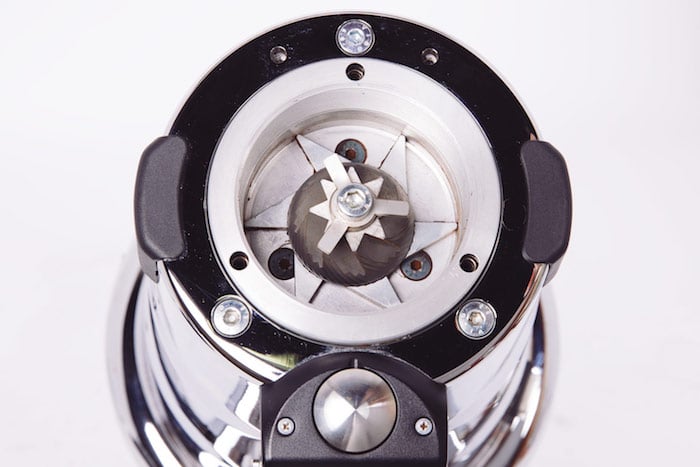 When reassembling grinder thoroughly lubricate the threading that holds the two burrs together to ensure the worm drive is easy to adjust.
When reattaching the top burr tighten it down until the burrs are touching then install the worm drive and use the worm drive to loosen the burrs 10 full turns on the worm drive. This should set the grinder near an acceptable espresso setting.