Profitec Pro 500: Removing or Replacing Brew Gauge
Below you will find instructions for removing or replacing the brew gauge in the Profitec Pro 500 heat exchanger espresso machine.
Tools Needed:
2.5mm Allen wrench
3mm Allen wrench
13mm + 14mm wrenches, or two adjustable wrenches
To purchase a steam gauge for your Profitec Pro 500, visit our site here.
1. Allow the machine to fully cool down, unplug it and remove the water reservoir.
2. Remove the panels of the Pro 500
3. Using your 14mm wrench, hold the square backside of the gauge inside the bracket, and use your 13mm wrench to unthread the capillary tube nut. Once the capillary tube is removed, use your 14mm wrench to remove the collar holding the bracket in place.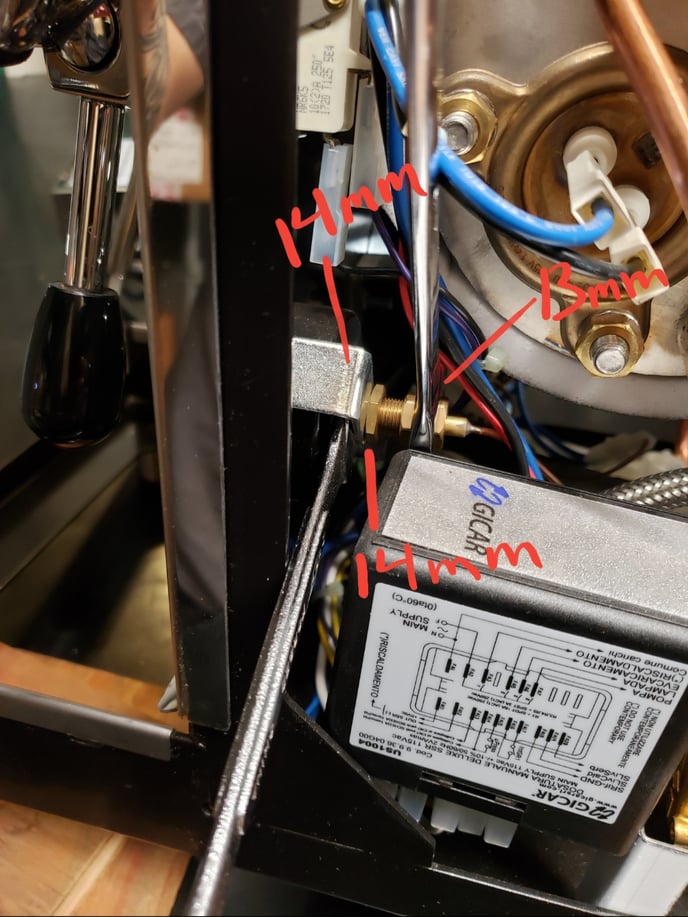 4. Once the collar is removed, the bracket will be free to slide off the back of the gauge threads and the gauge will come out of the front of the machine.