Repackaging the Alex Duetto
Below you will find instructions for repackaging the Alex/Izzo Duetto espresso machines.
1. Unplug the machine, drain right away. You can follow along with our Synchronika Drain Instructions as they will go along the same process for the Duetto.
2. Remove all 4 feet from the Duetto and then set it into the box with the foam padding running along each side. Place the blocks of foam on either side of the machine to keep it from bouncing back and forth. The drip tray and top tray will stay in place and the power cord should go behind the machine.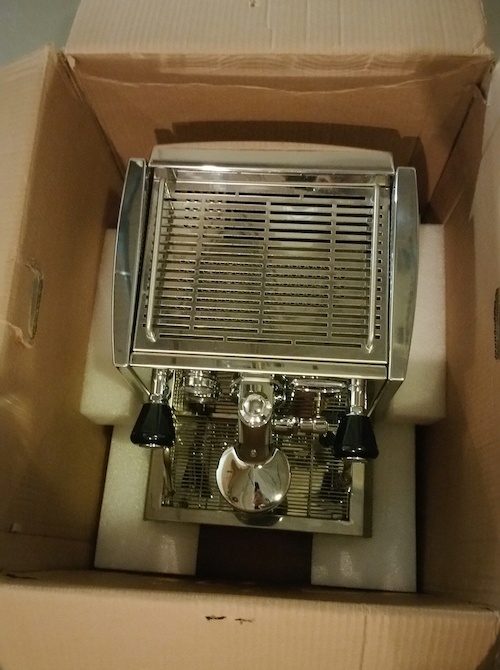 3. Place all portafilters and accessories, along with the feet, in the top tray of the box and place it over the top of the machine.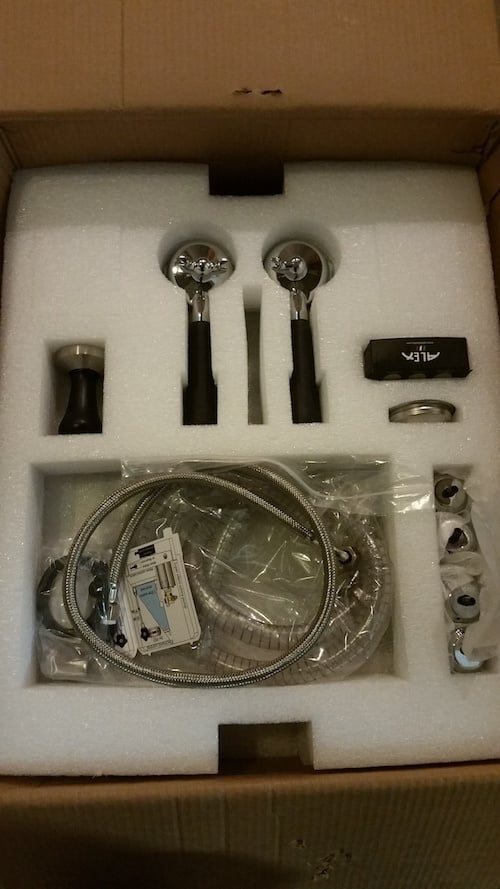 4. Seal the machine box, place it into a larger outer box and put packaging on all sides, top and bottom to cushion the machine for shipping.