Repackaging the LUCCA A53/A53 Mini (Vivaldi II/Mini Vivaldi II) with Instapack
If you receive replacement packaging where Instapack is provided the packaging procedure is as follows.
It is extremely important to repackage machines correctly. If machines are repackaged incorrectly and damaged upon arrival at Clive for repair or return Clive will not cover the cost of the damages. You will first need to drain your machine, which can be done by following these steps: Draining Plumbed A53/Vivaldi, or if you have the water reservoir model: Draining A53 Mini/Mini Vivaldi.
1. Two expansion packs go on the bottom and extend up to the sides of the machine (NOT the front and back). To do this: pop both expansion packs at the same time and place into the bottom of the box when they start to blow up. While they are expanding, set the machine down on top of them making sure the top portion of the expansion pack goes around the outside of the machine as shown in the second photo.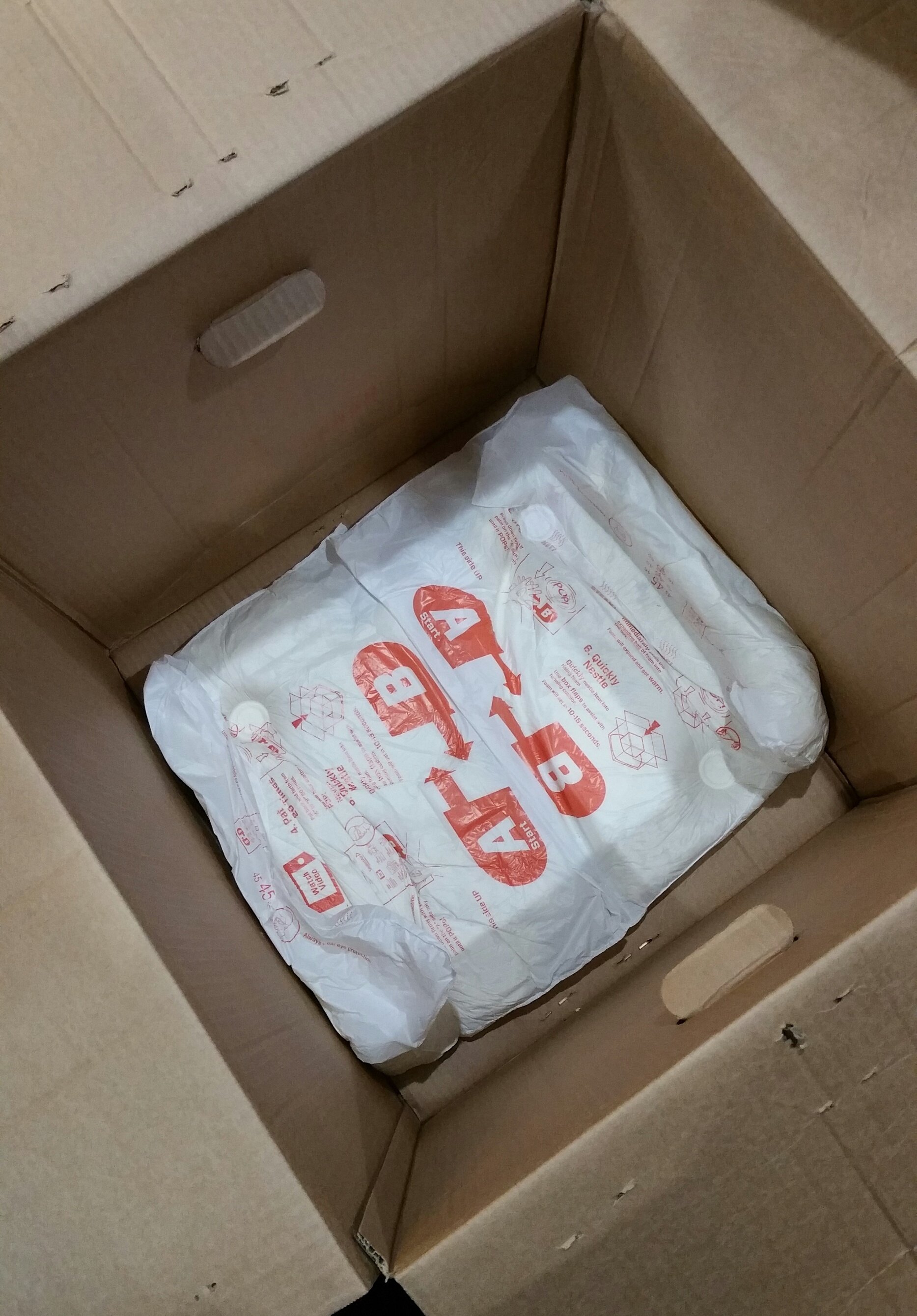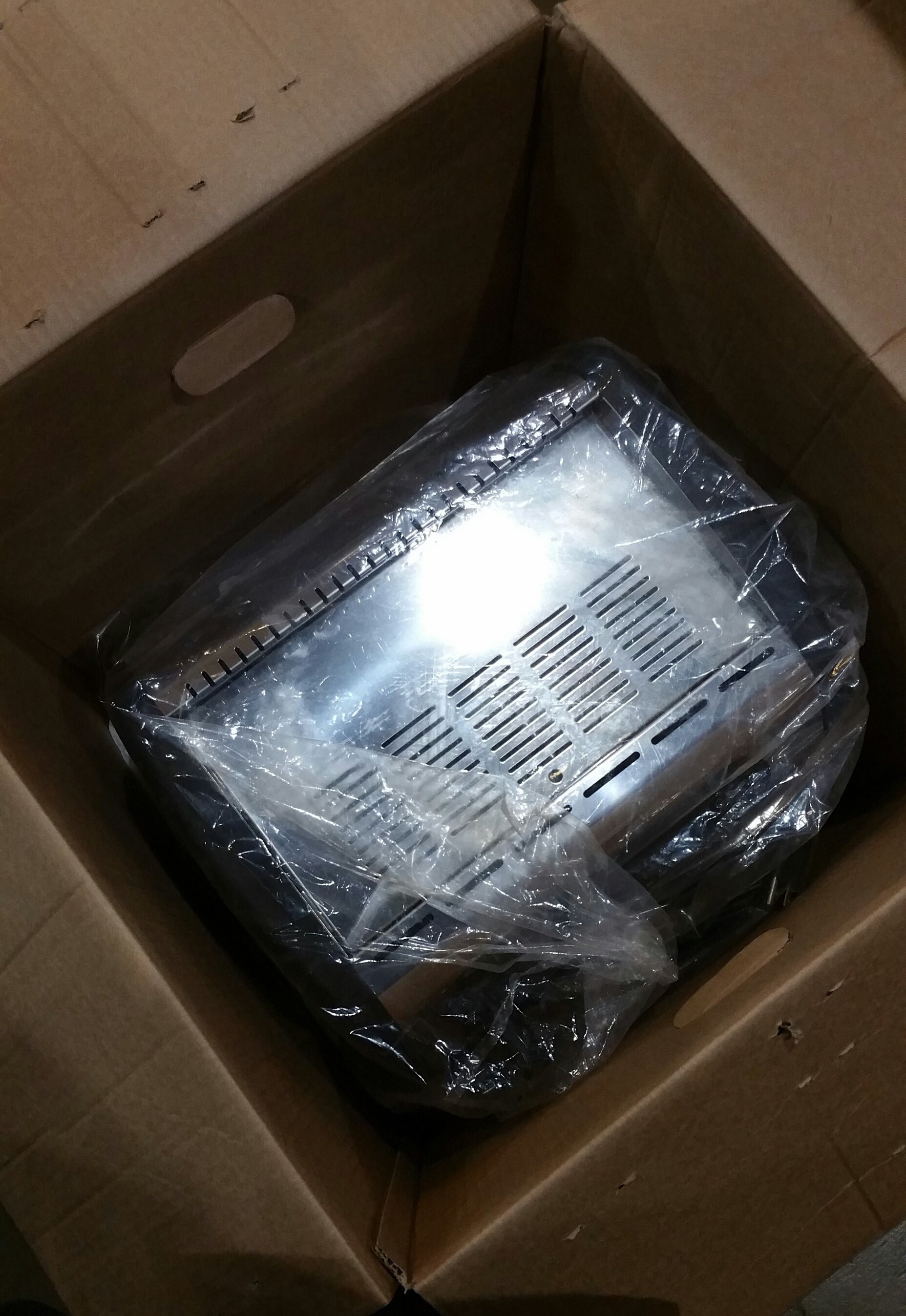 2. Use two more expansion packs to cover the top and sides of the machine by popping a pair of them at once and putting the tops of the expansion pack bags down the sides of the machine so that it fills in the space to the sides and above the machine.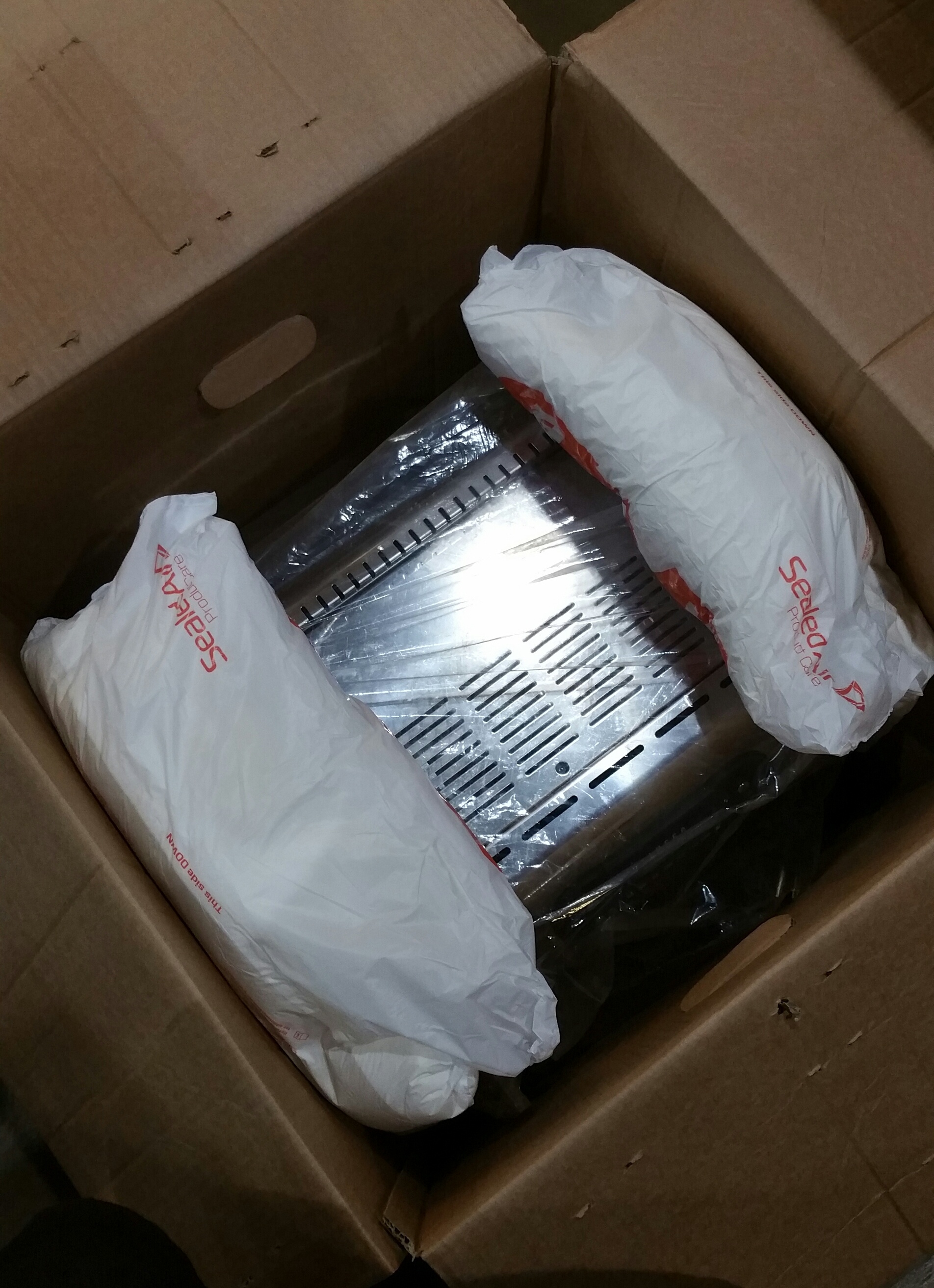 3. Use the last two expansion packs to fill out the space in front and behind the machine. Pop the pair at once and put them bottom side down in the box in the front and back of the machine to fill the void in the front and rear.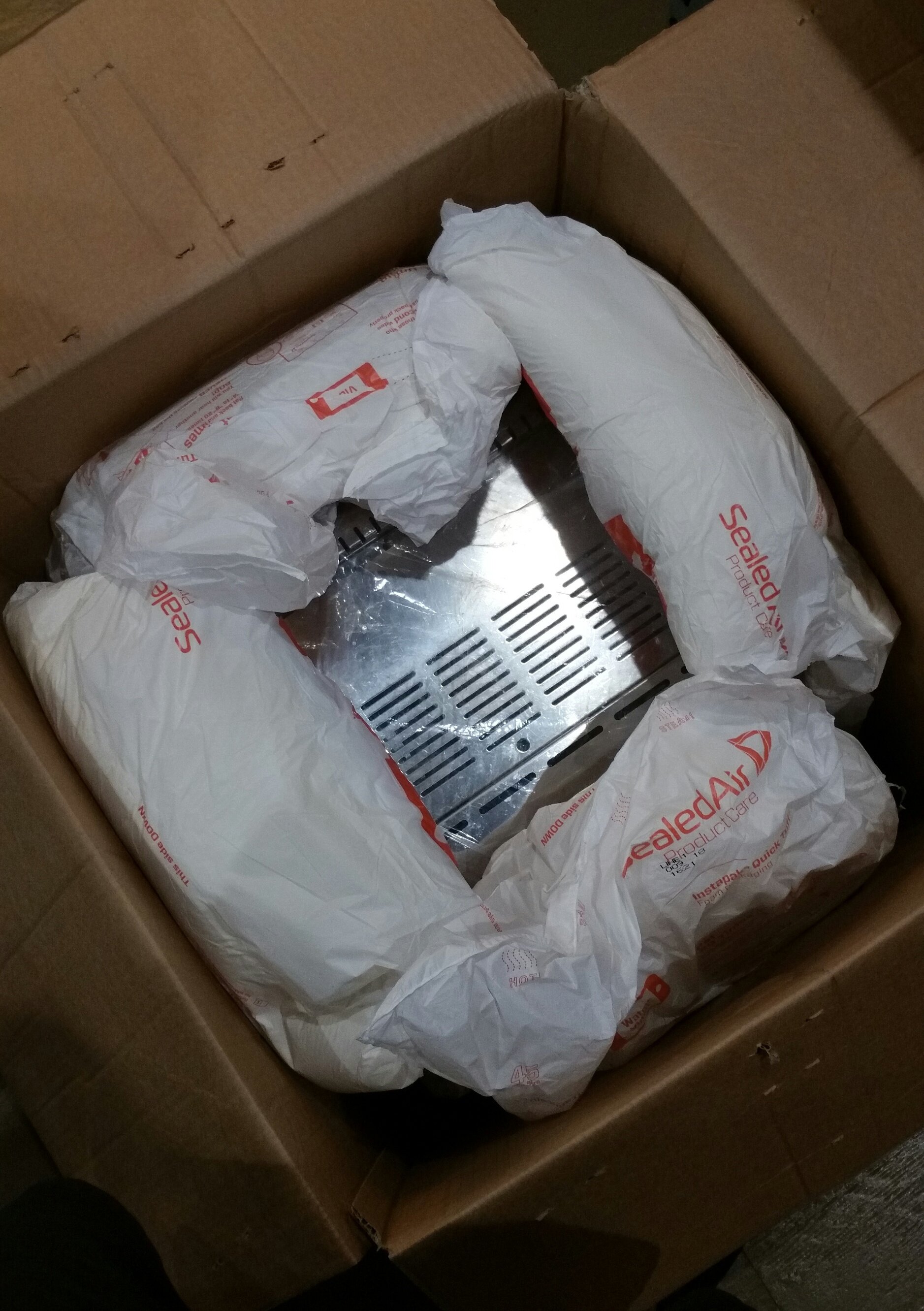 4. Ensure all the instapack is firmly in place and the machine doesn't have much wiggle room. If the machine has too much room to move around then you will need to fill the remaining void with additional packaging to prevent the machine from being damaged in shipment. This is important to make sure your machine arrives safely. If there is any questions give us a call or send an email to tech@clivecoffee.com.
5. Place the machine box into a larger, outer box with padding on all sides, top and bottom before shipping.