Slayer: Checking Power To Board And Screen
Below are photo instructions for checking connection to the main board and screen on a Slayer espresso machine. This is helpful if a Slayer will not initialize or is unresponsive.
Before doing this we recommend unplugging your machine and allowing it to cool down fully. Tools required:
phillips screwdriver
multimeter(if computer is unresponsive)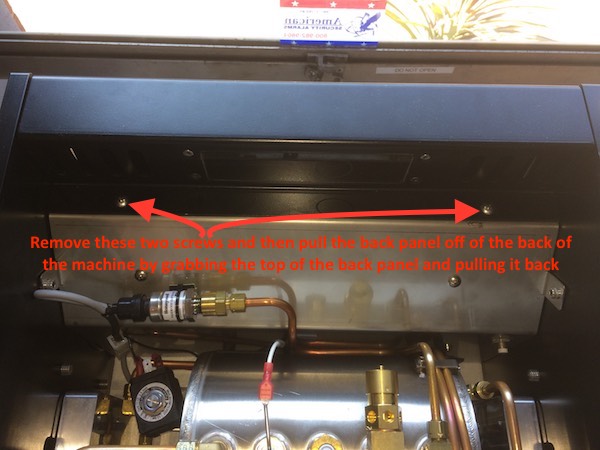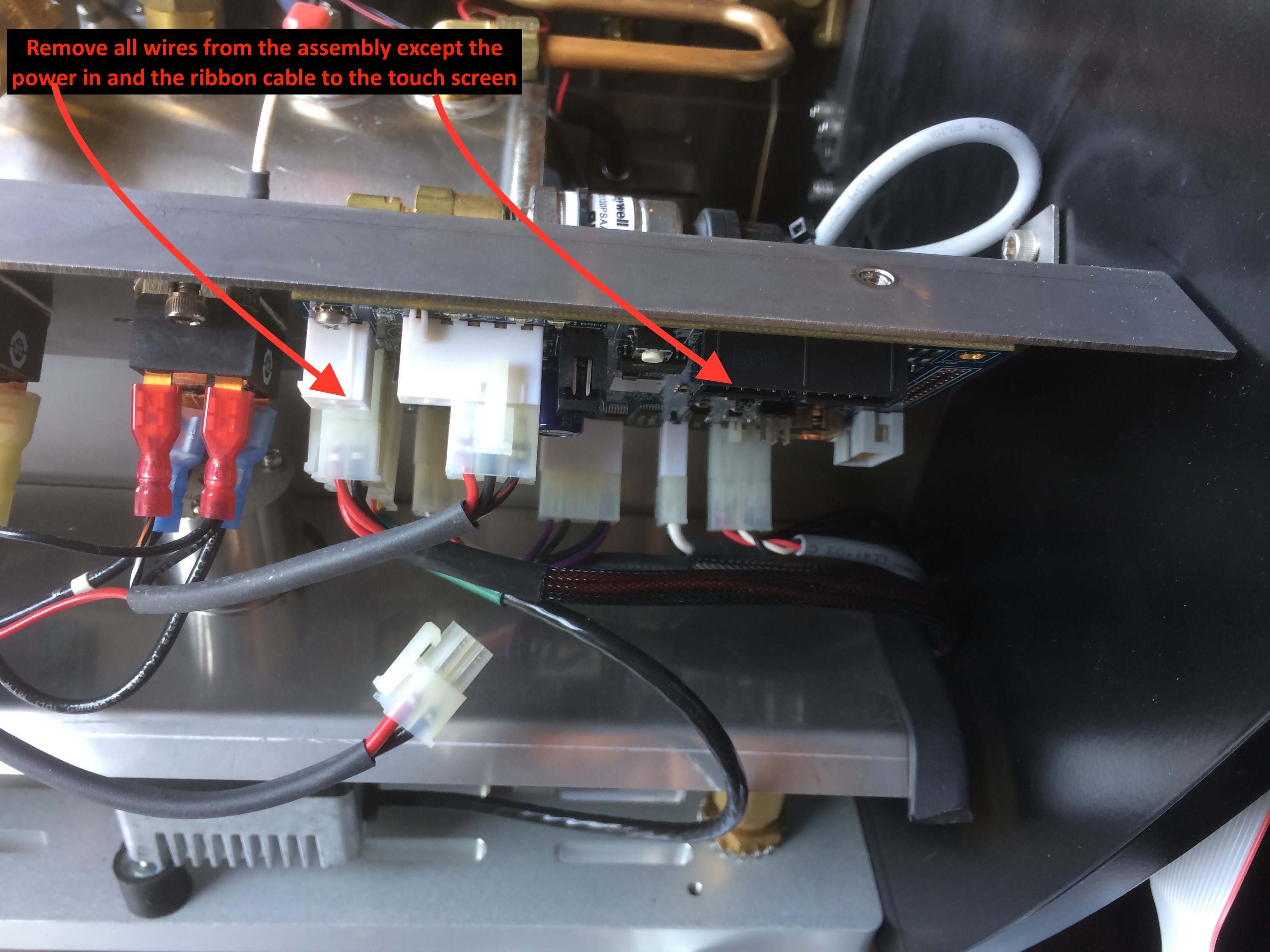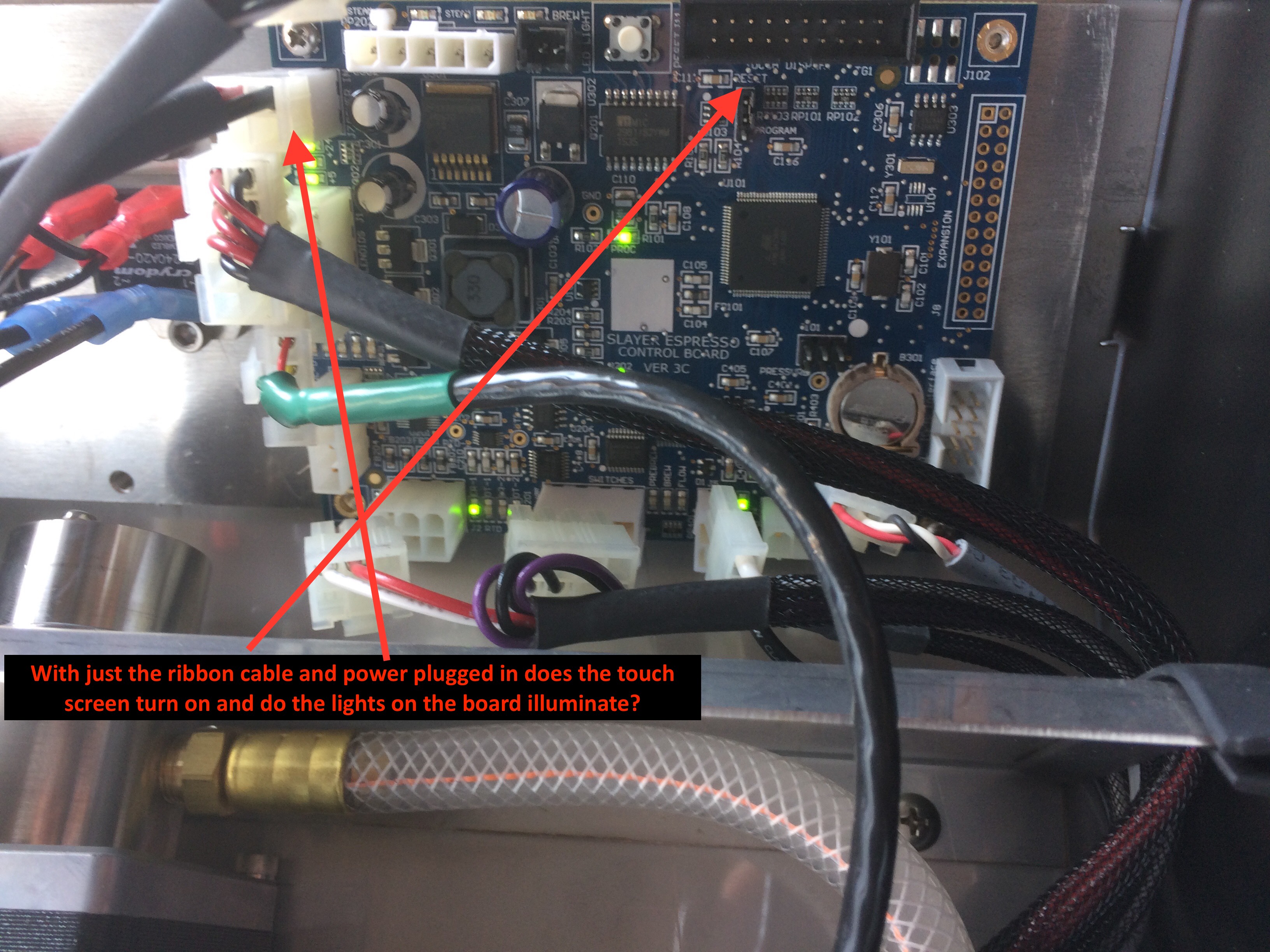 If the screen does not turn on and the board illuminates then the ribbon cable needs to be seated better on the board and touch screen or one of fittings has failed.
If the screen and board do not turn on then use a multimeter to check for dc24V power on the plug that is power in to the board.
If the screen and board both turn on follow the instructions below: