Profitec Pro 700: Cleaning Fill Solenoid
Below you will find instructions for cleaning the fill solenoid on the Profitec Pro 700 espresso machine. This can be helpful if your machine is not filling on startup or the pump is running incessantly.
Tools Needed:
2.5mm Allen Wrench
3mm Allen Wrench
14mm Crescent Wrench
1. Remove the panels from the machine.
2. Remove the nut on the outside of the solenoid with the 14mm crescent wrench.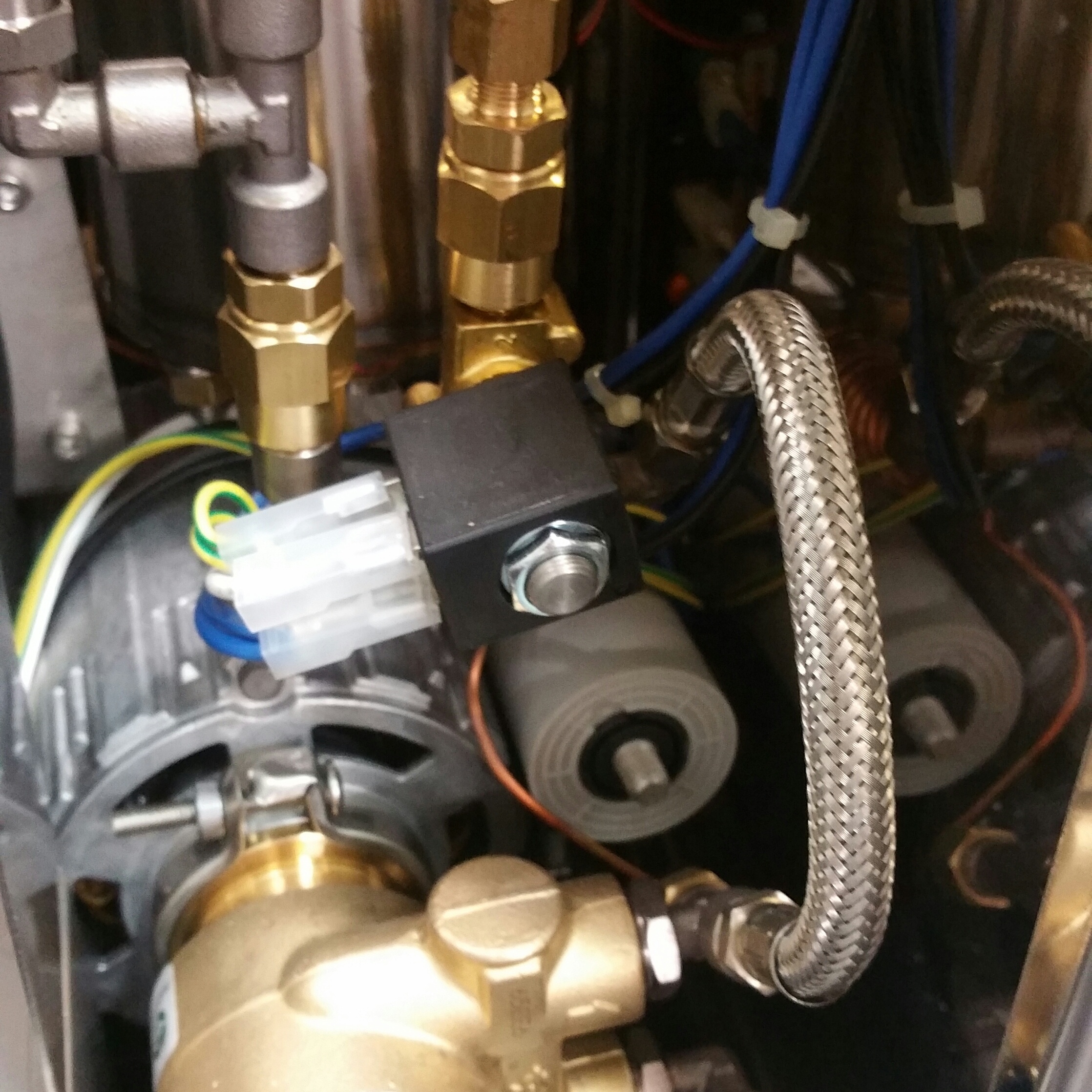 3. Remove the solenoid shaft with the 14mm wrench.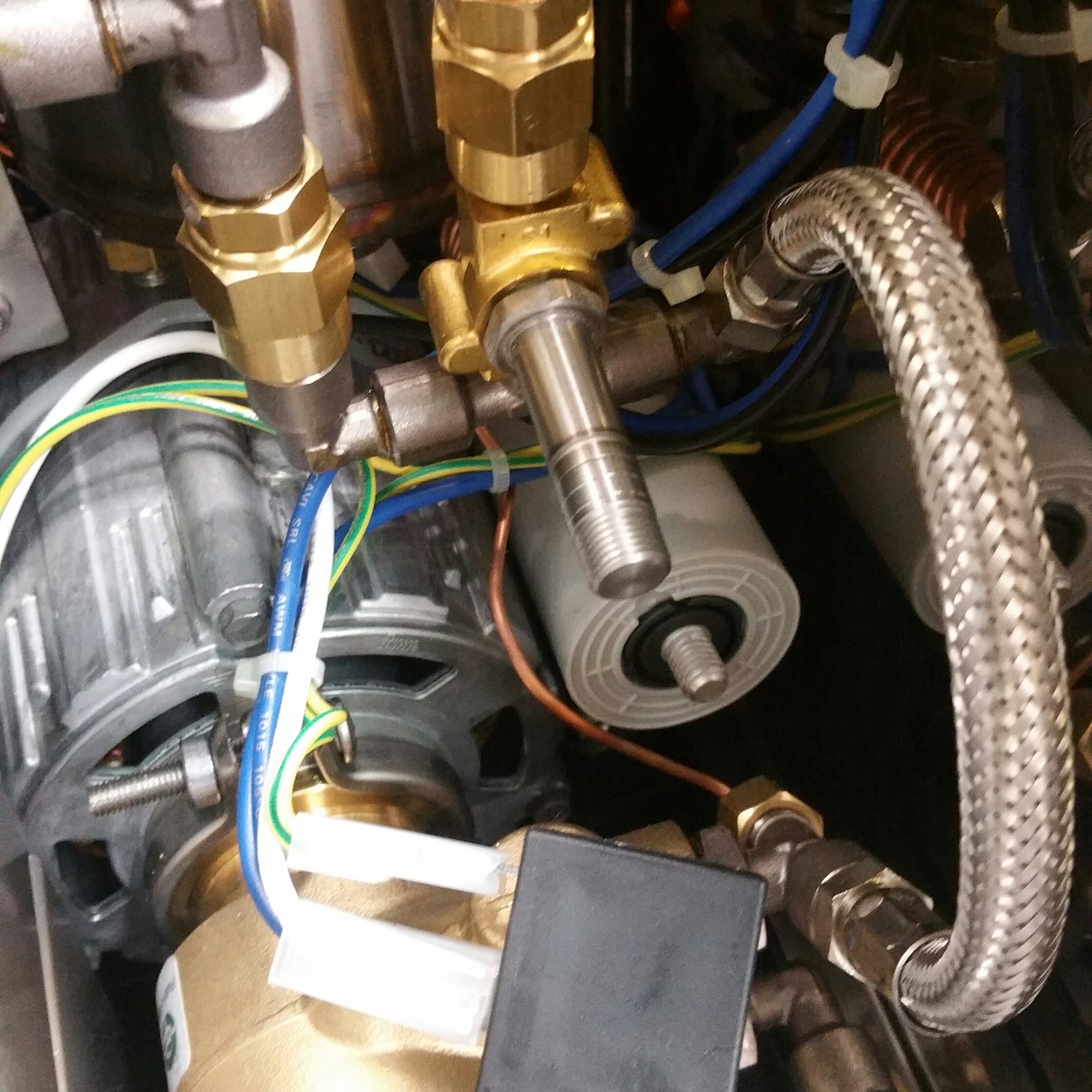 4. Ensure there is no scale buildup or debris blocking the hole in the center or obstructing the green rubber seat. Be sure to remove the plunger from the armature and make sure both are free of debris or buildup.