Alex Duetto: Scale at the Steam/Hot Water Arm Inlet
Below you will find instructions for checking and cleaning scale buildup on your Izzo Alex Duetto espresso machine at the inlet to the hot water or steam arms within the copper pipe connected to them.
You will need to turn your machine off and allow it to fully cool before performing this task.
Tools Needed:
Phillips Screwdriver
17mm Wrench
1. Remove the top panel of the machine.
2. You will find a copper pipe connected directly to the back of the steam or hot water arm. Use a 17mm wrench to loosen the fitting and remove it.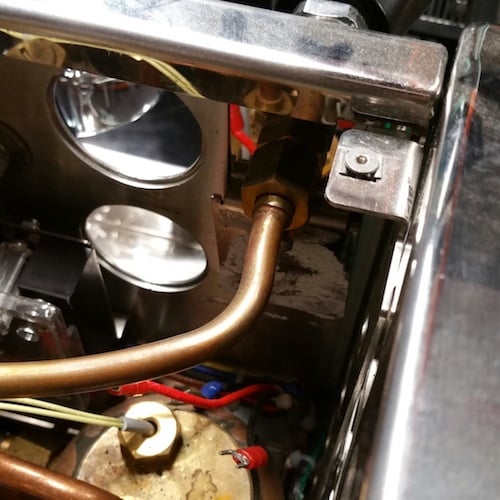 3. Gently move the arm up so you can see the scale build, if any. The copper pipe will have enough flex for you to get a brush or other utensil in to get it cleaned out. Check the inlet to the steam/hot water arm as well for scale build and clean it out if present.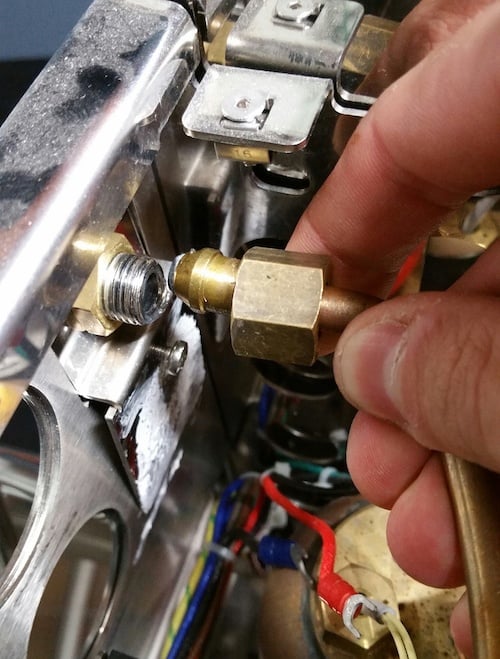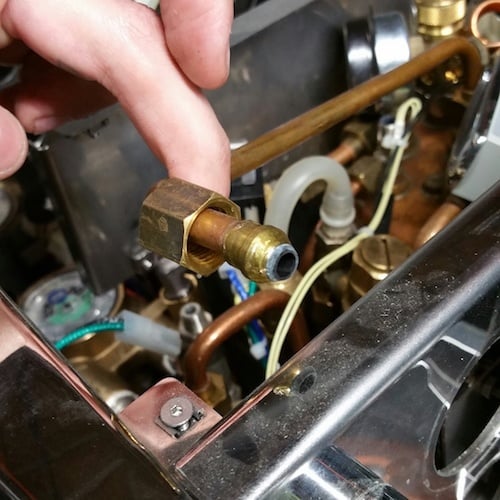 4. Reattach the copper pipe and test the machine with the top panel off, this way you can check for a proper seal so that there are no leaks.