Boiler and Group Head Maintenance
ECM Mechanika V Slim: Adjusting Pressure Stat
In this article, you will learn the process for adjusting the pressure stat on the ECM Mechanika heat exchanger espresso machine.
Tools needed:
2.5mm allen key
Flathead screwdriver
1. Turn the machine off
2. Remove the top cup warming tray and water reservoir from the machine.
3. Remove the six 2.5mm allen screws from the top panel so it can be lifted off.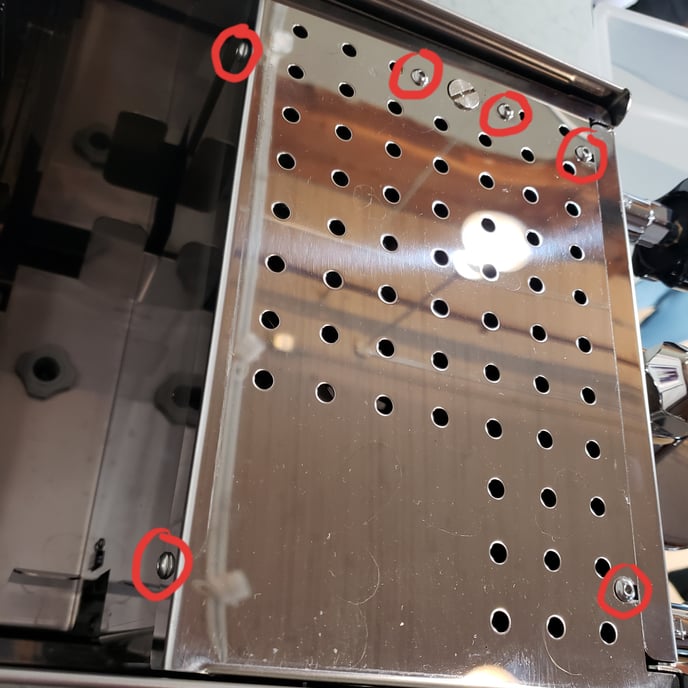 4. The pressure stat can be adjusted up (clockwise) and down (counterclockwise) with a flathead screwdriver. It's recommended to make only 1/4 turn adjustments at a time, then let the machine stabilize at its new pressure, before making further adjustments. The machine can be turned on with the top panel removed and tested for its new pressure setting.