Panel Removal & Draining Boilers
ECM Synchronika: Panel Removal
Below you will find step by step instructions and video instructions for removing the panels of the ECM Synchronika Espresso Machine.
Tools needed:
1. Removing the top cup tray and lifting the water tank cover, you will first remove the water tank and will be able to see 6 allen screws on the top of the machine. #1 and #2 will remove the back panel, #3 and #4 will remove the side panels, and #5 and #6 will allow the top panel to be removed.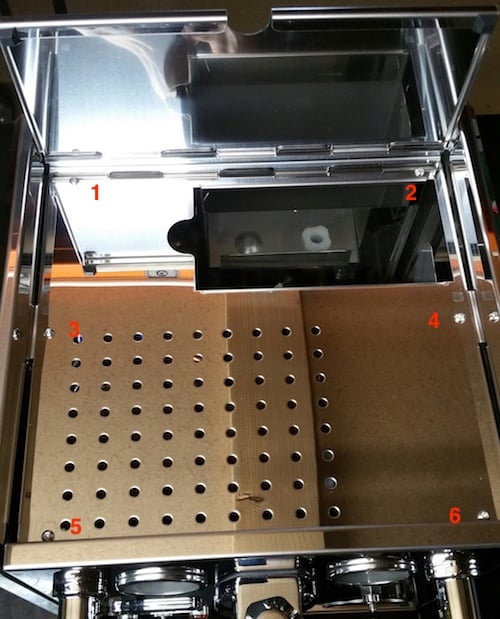 2. Remove the back panel from the machine by removing screws 1 + 2, and tipping the panel backward out of the machine.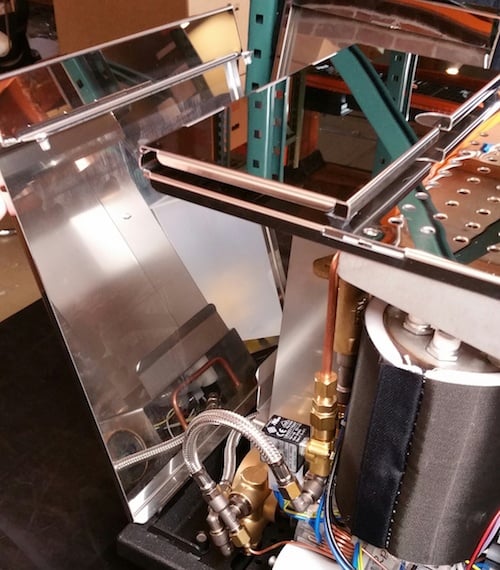 3. Remove the side panels with screws 3 and 4. The panels will easily tip out to the side.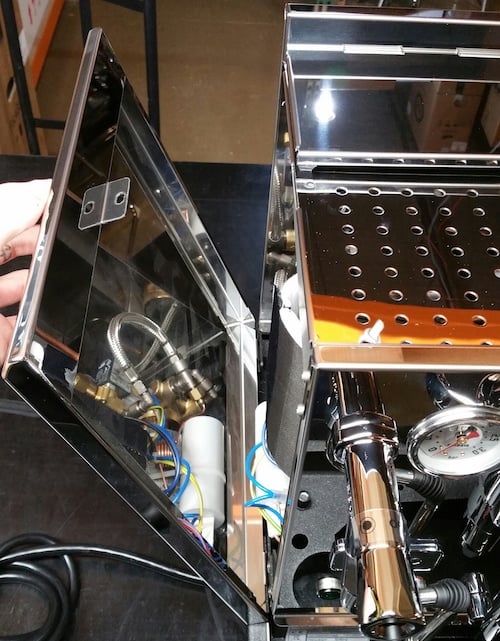 4. Remove the top panel of the machine by loosening or removing screws 5 + 6. It will lift up off the top of the machine.