Bezzera Duo DE & MN: Testing the Capacitive Water Sensor
Use this guide to verify that your Bezzera Duo DE or Duo MN's water sensor is working correctly.
Tools needed:
- 3mm Allen key or Hex driver
- Damp cloth
1.
Remove the top panel from the machine
.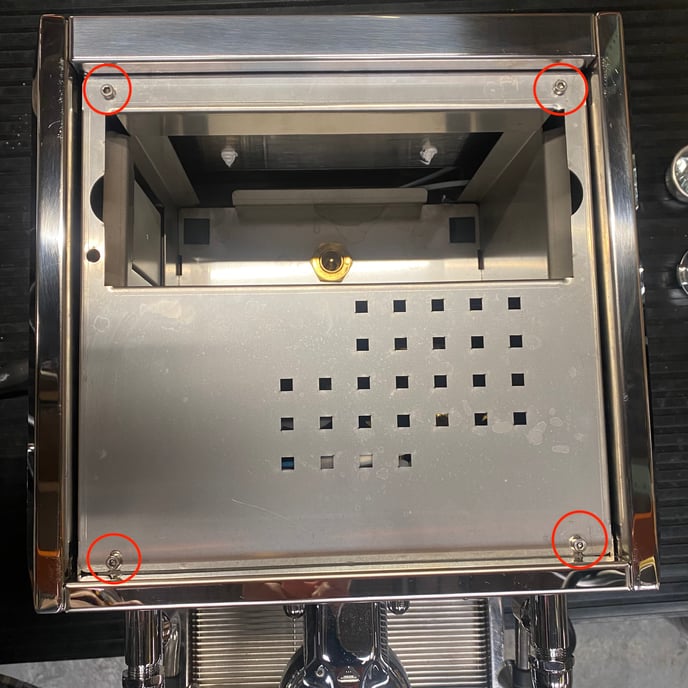 2. Look into the top of the machine and make sure the water sensor electrical leads are securely plugged-in.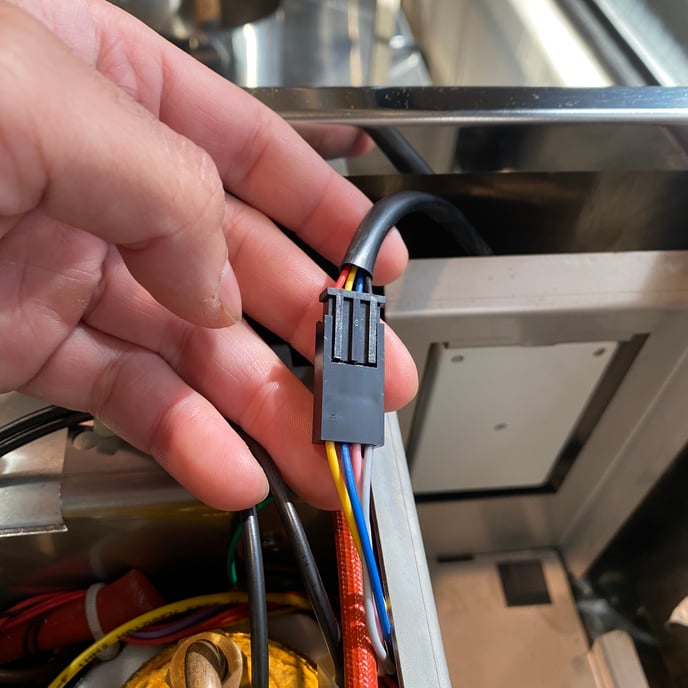 3. Remove the reservoir from the machine and hold the damp (not dripping) cloth against the water sensor.
4. It may take a moment, but if your water sensor is working normally the "no water" alarm message should disappear from the display screen and the machine will act as if the full reservoir is installed.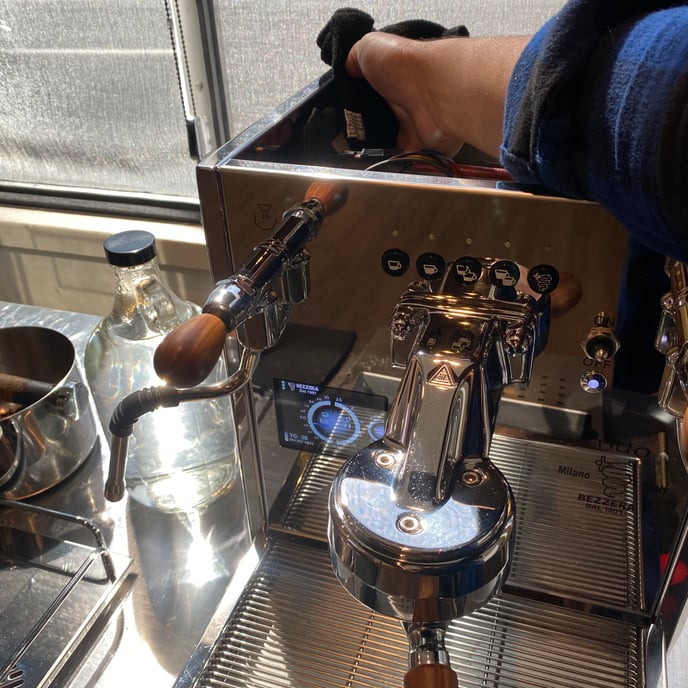 5. Take care not to allow a machine with empty boilers to heat, remove the damp cloth from the water sensor as soon as you've verified that the sensor works.