Bezzera Duo DE/MN: Reconnecting the Brew Rotary Fitting
Your Duo MN or DUO DE was shipped with the Brew Rotary fitting disconnected in order to avoid damage during shipping. Here's how to reconnect it:
Tool Needed:
- 3mm Allen Key
- 13mm Crescent Wrench
1) First you'll need to remove the cup warming tray
2) Using your 3mm Allen Key, remove the top panel of the machine. (loosen the two screws in the front and remove the two behind the reservoir hole)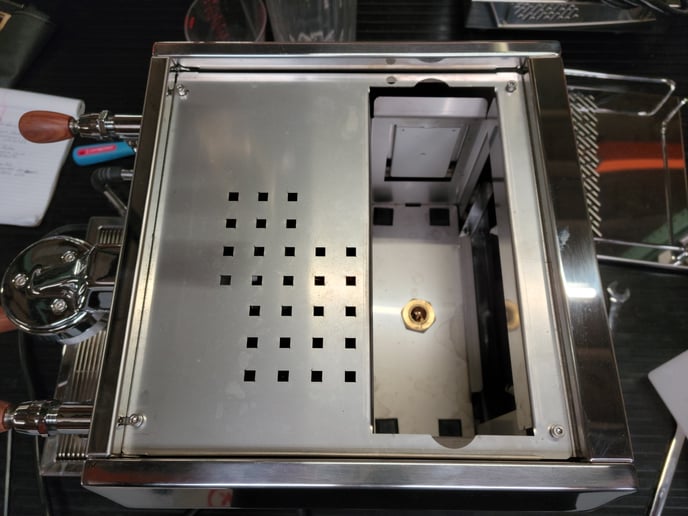 3) Disconnect the large white connector in the front center of the machine (this will give you more room)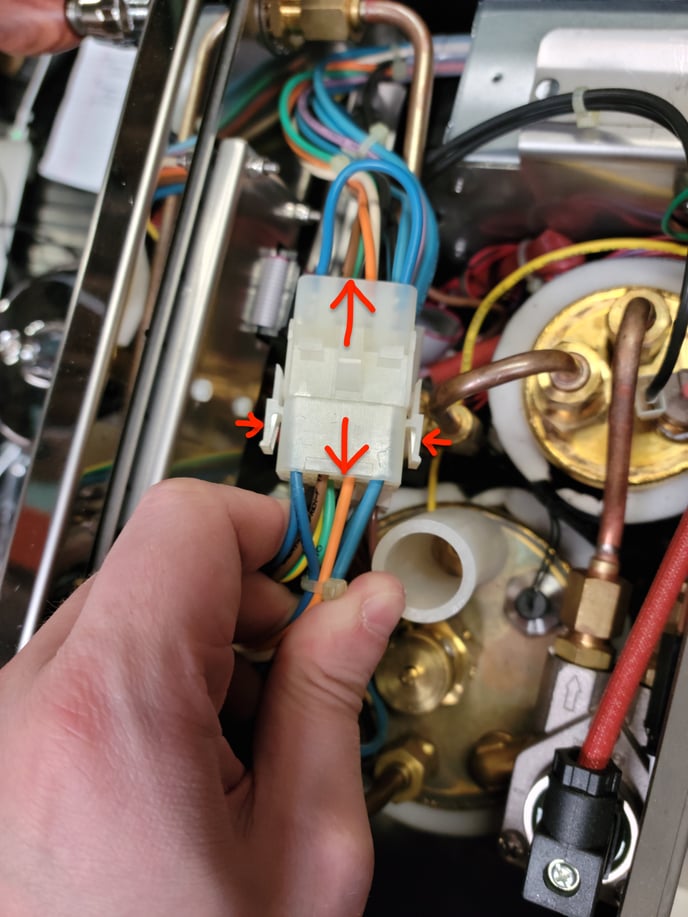 4) With your 13mm wrench, reattach the brew rotary tubing to the group head by tightening the nut onto the exposed threading. (see pictures below)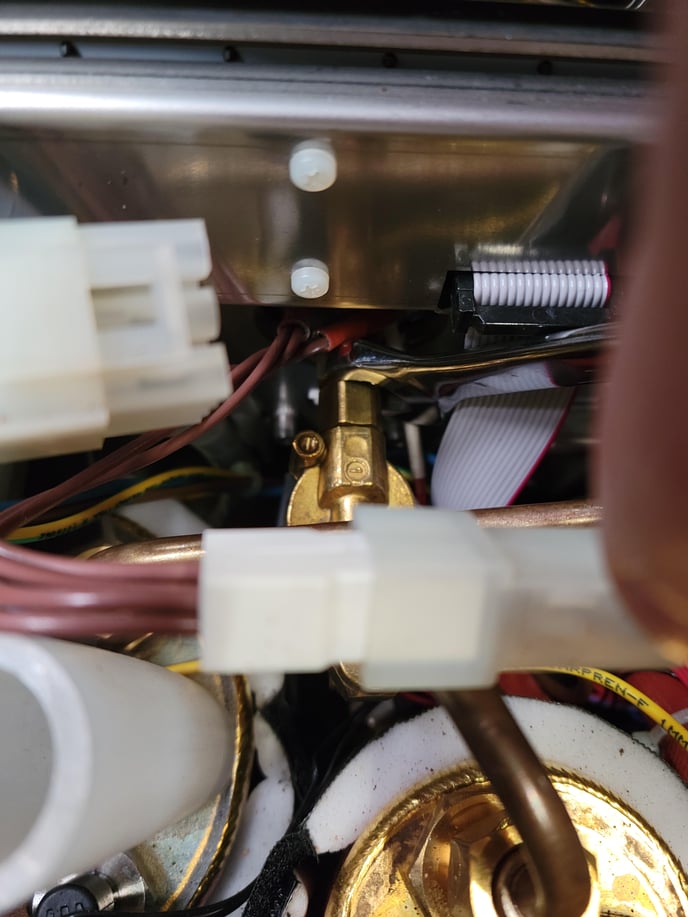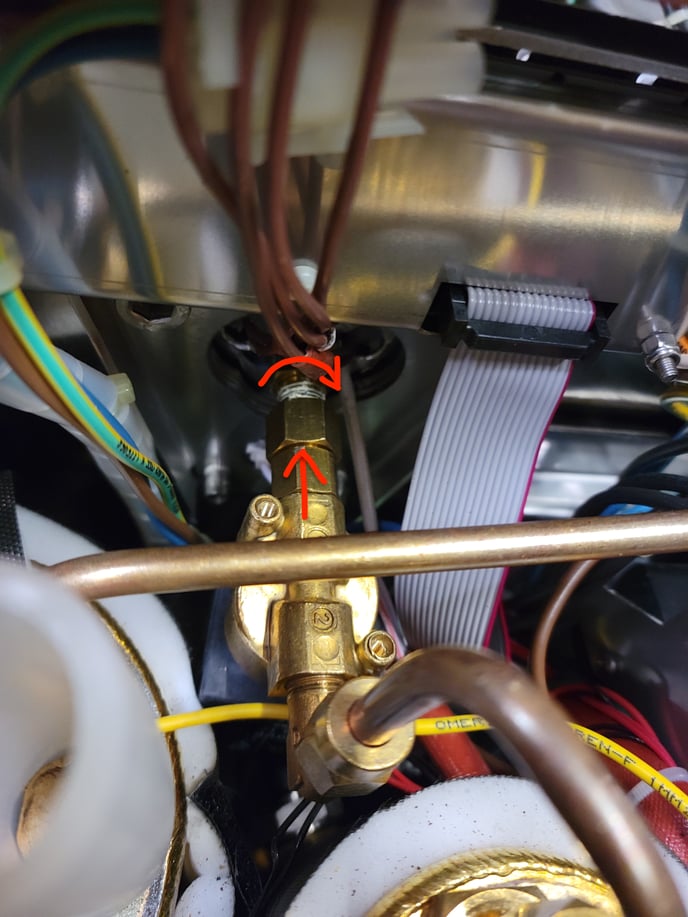 5) Once gently tightened, reconnect the wires, replace the top panel and enjoy!