Panel Removal & Draining Boilers
ECM Synchronika: Panel Removal
Below you will find step by step instructions and video instructions for removing the panels of the ECM Synchronika Espresso Machine. (Difficulty ☕)
Tools needed:

1. Remove the top cup tray and lift the water tank cover, then remove the water tank. You will be able to see 6 allen screws on the top of the machine. #1 and #2 will remove the back panel, #3 and #4 will remove the side panels, and #5 and #6 will allow the top panel to be removed.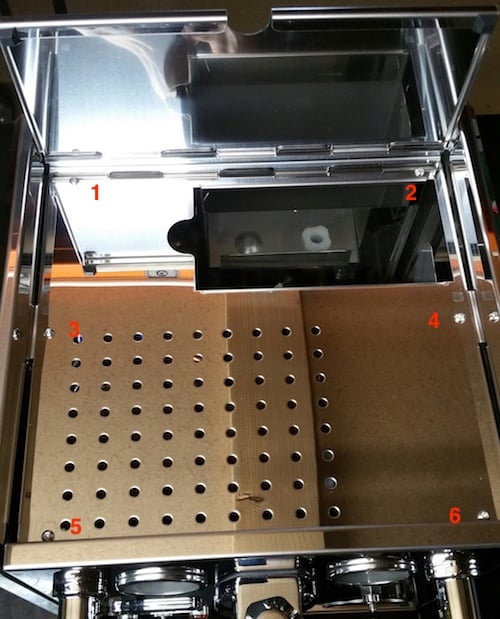 2. Remove the side panels with screws 3 and 4. The panels will easily tip out to the side.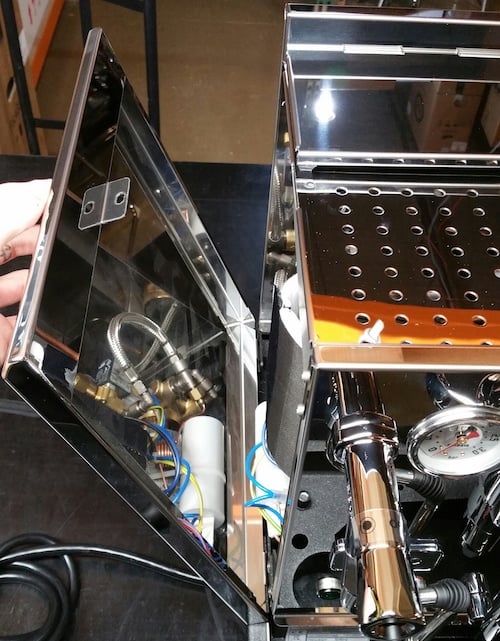 3. Remove the back panel from the machine by removing screws 1 + 2, and tipping the panel backward out of the machine.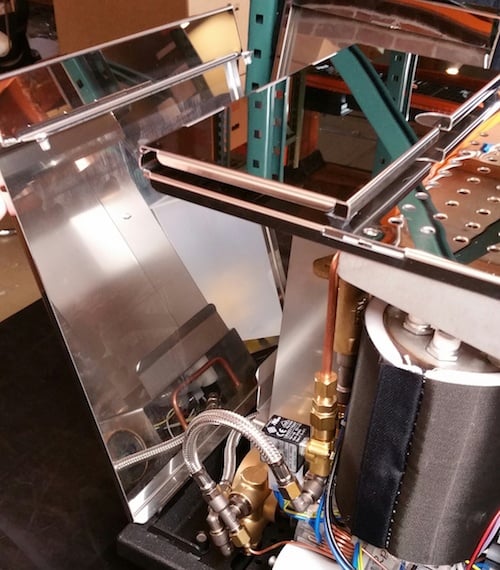 4. Remove the top panel of the machine by loosening or removing screws 5 + 6. It will lift up off the top of the machine.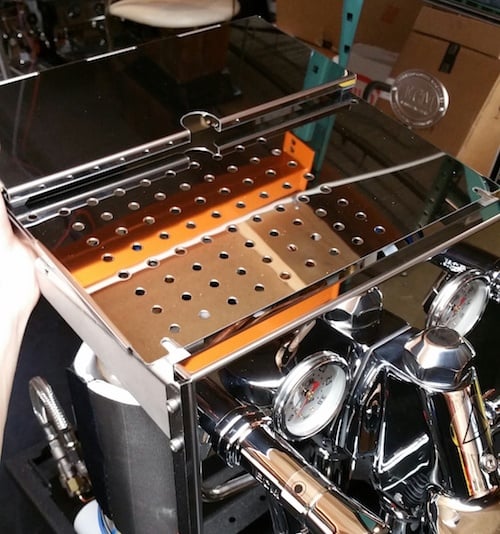 5. If you need to get to the underside of the steam boiler. Tilt the machine up and remove the mounting screws from the heating element access panel as shown.