Eureka Mignons (Silenzio, Perfetto, Specialita, Oro XL)
Eureka Mignon Specialita: Replacing the Screen and Control Panel
In this article, you will find step by step instructions for accessing and replacing the Touch Screen and Control Panel on the Eureka Mignon Specialita espresso grinder.
Tools needed:
Small phillips screwdriver
Standard phillips screwdriver



Remove the screw on the back of the grinder hidden behind the Eureka badge. The top panel will lift right off, giving you access to the screws holding on the chute.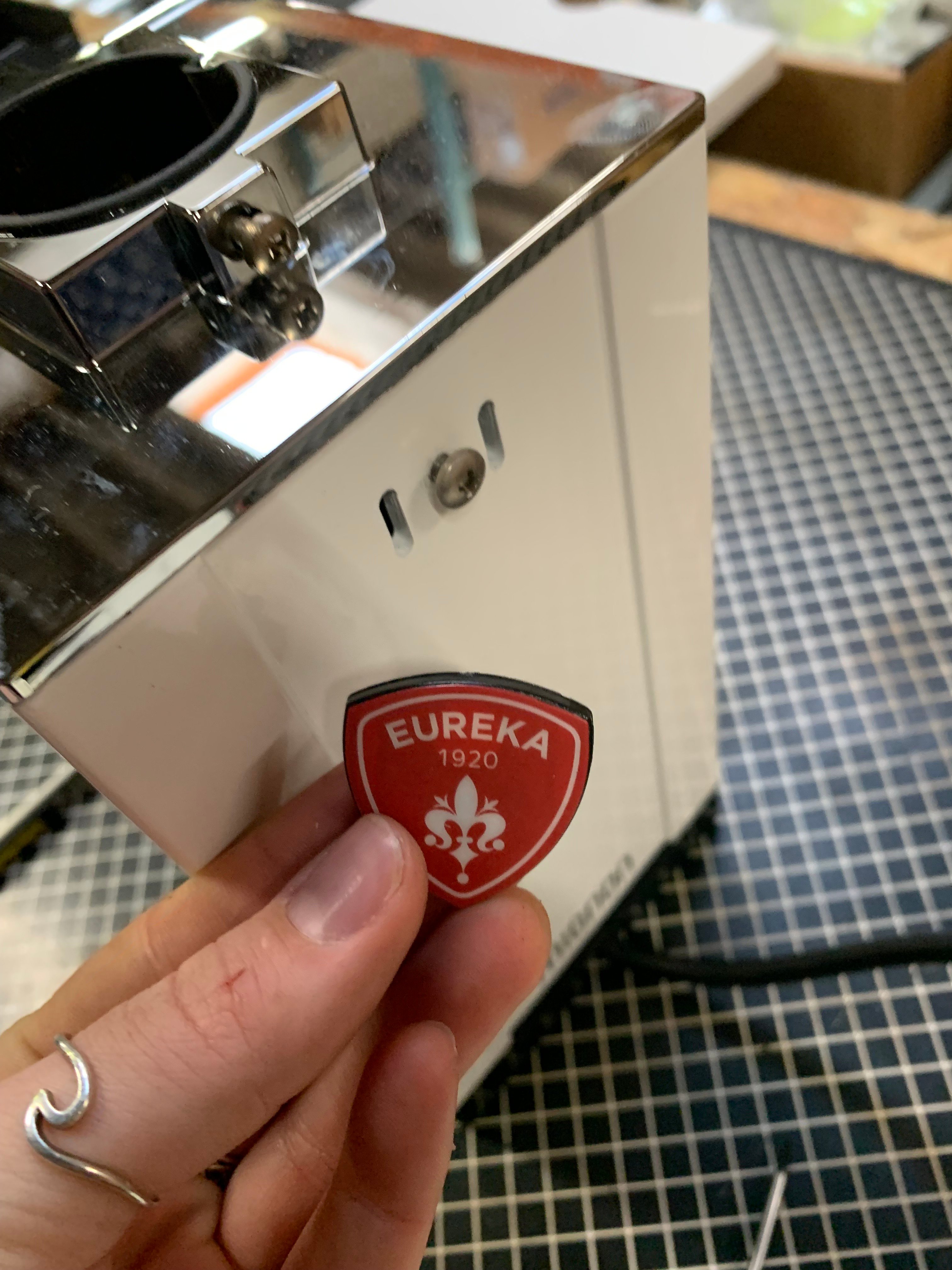 Remove the two screws fastening the chute to the face of the grinder.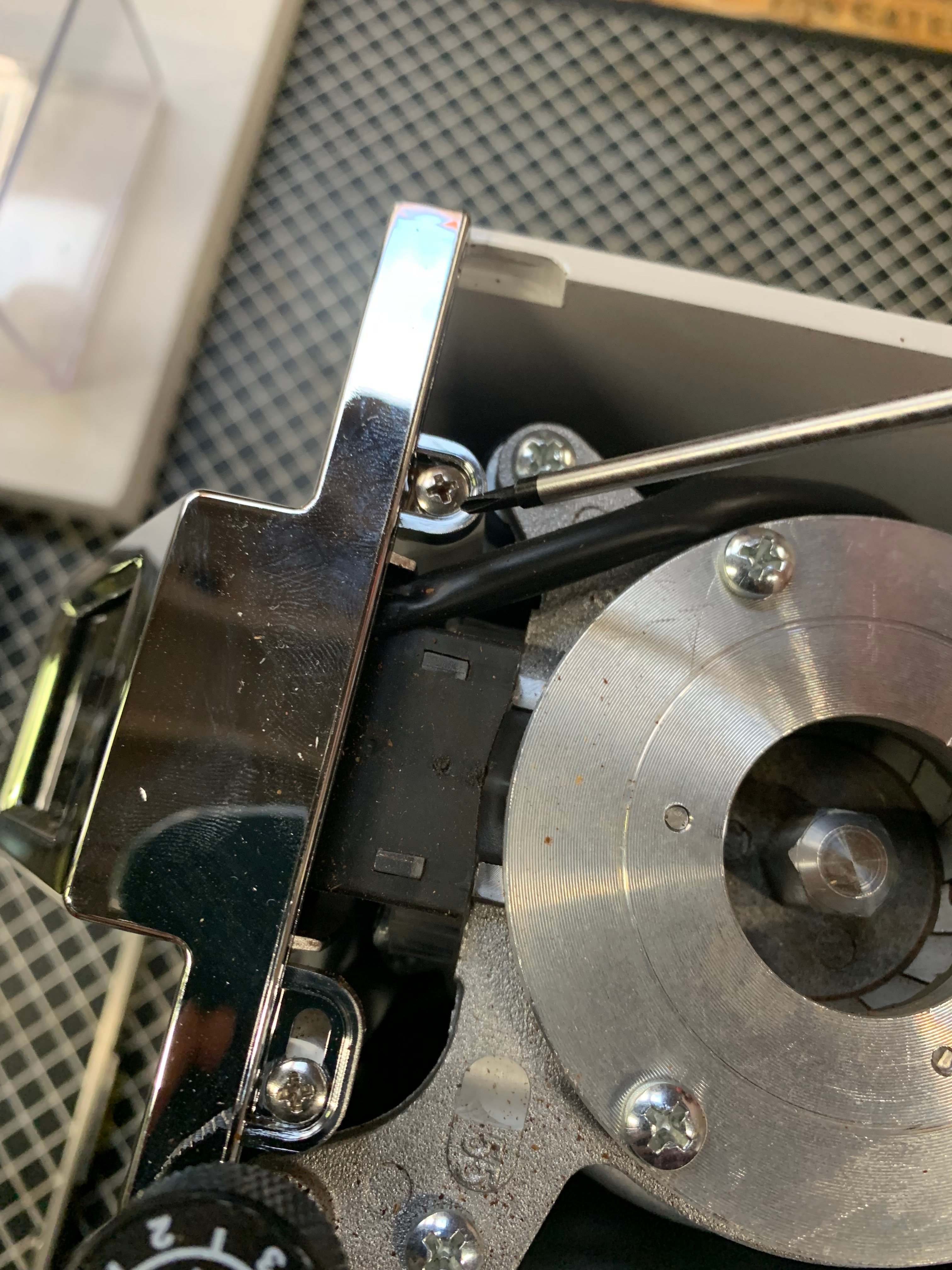 There is one screw on the face of the grinder just above the portafilter switch. Remove this screw as well, then slide the chute panel off.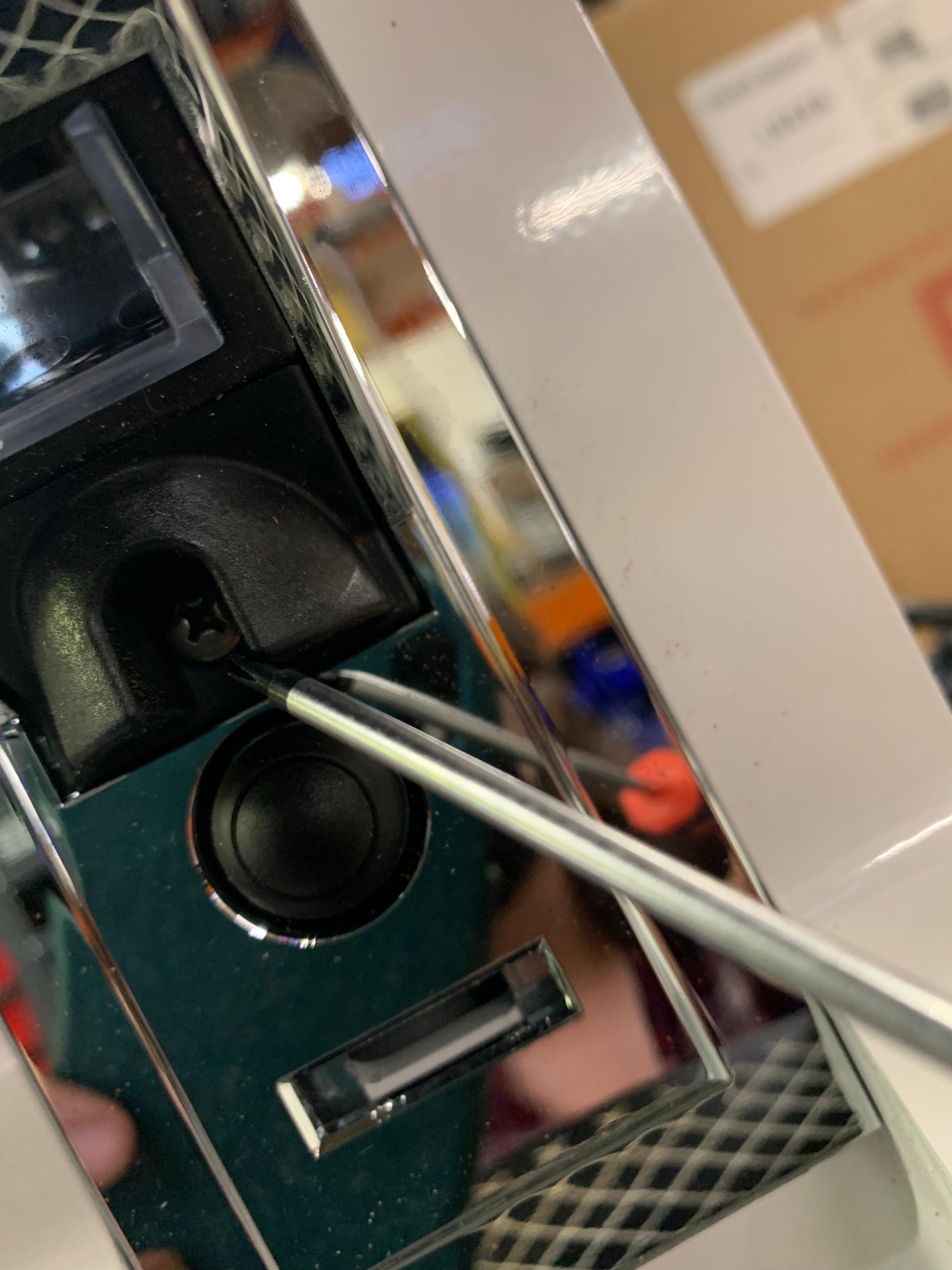 You may have to pull the wiring out a little ways for easier access, but the control board and screen is accessible from this point.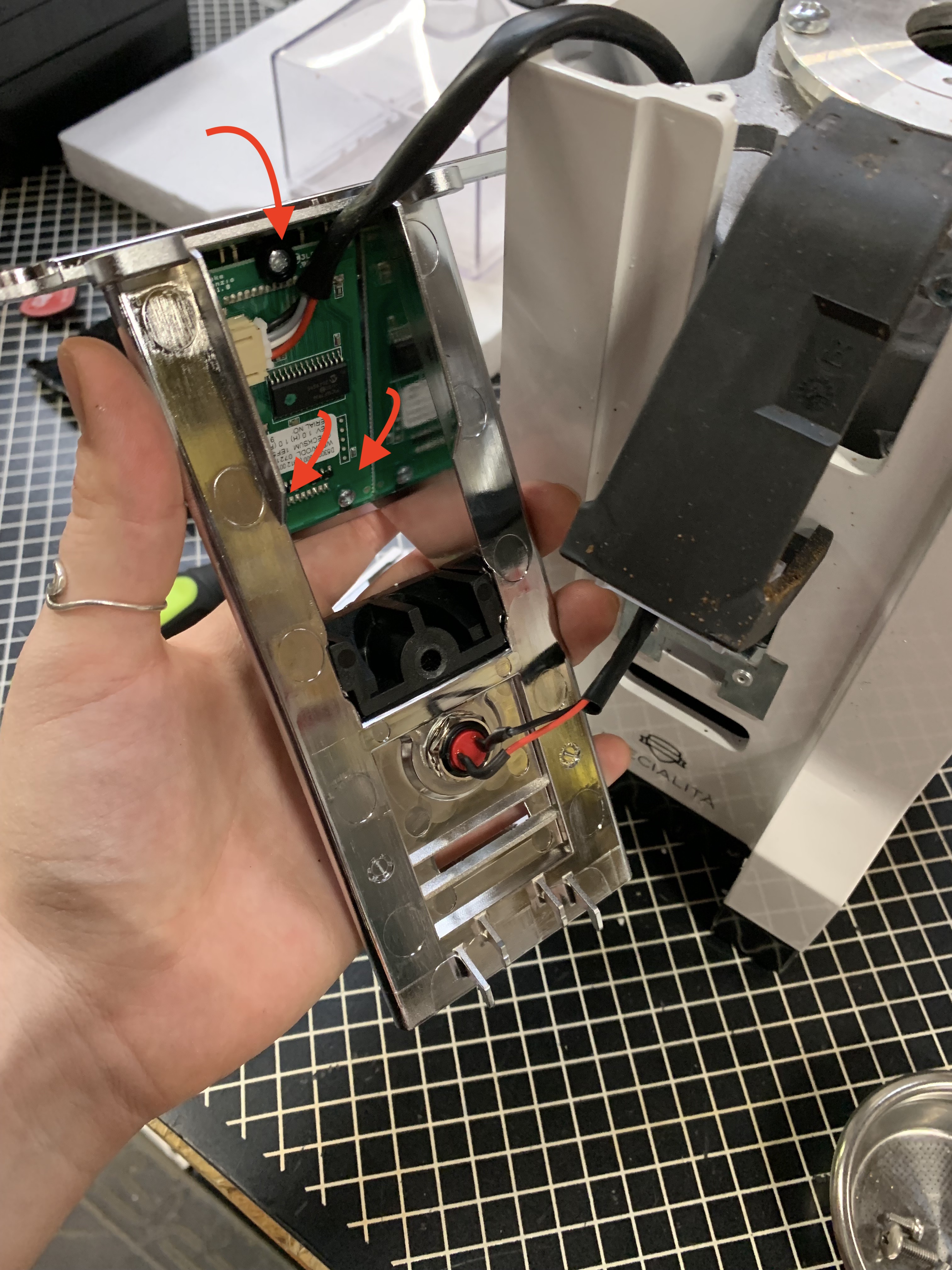 Remove the three small screws. Take the control board out from the chute panel and disconnect the wiring. Swap the wiring over to the new control board and screen, and replace.