La Marzocco GS3: Steam Boiler Electrical and Heating Element Test
Below are photo instructions for checking the electrical connections for the steam boiler on your La Marzocco GS3 espresso machine. This is useful if your GS/3's steam boiler stops heat and doesn't read an error code. (Difficulty ☕☕☕)
Tools needed:
- Multimeter
- 13mm socket
- 7mm socket (optional)

Before doing this you will need to remove the left side panel.

1. Verify that the connections shown below are securely attached and in good shape.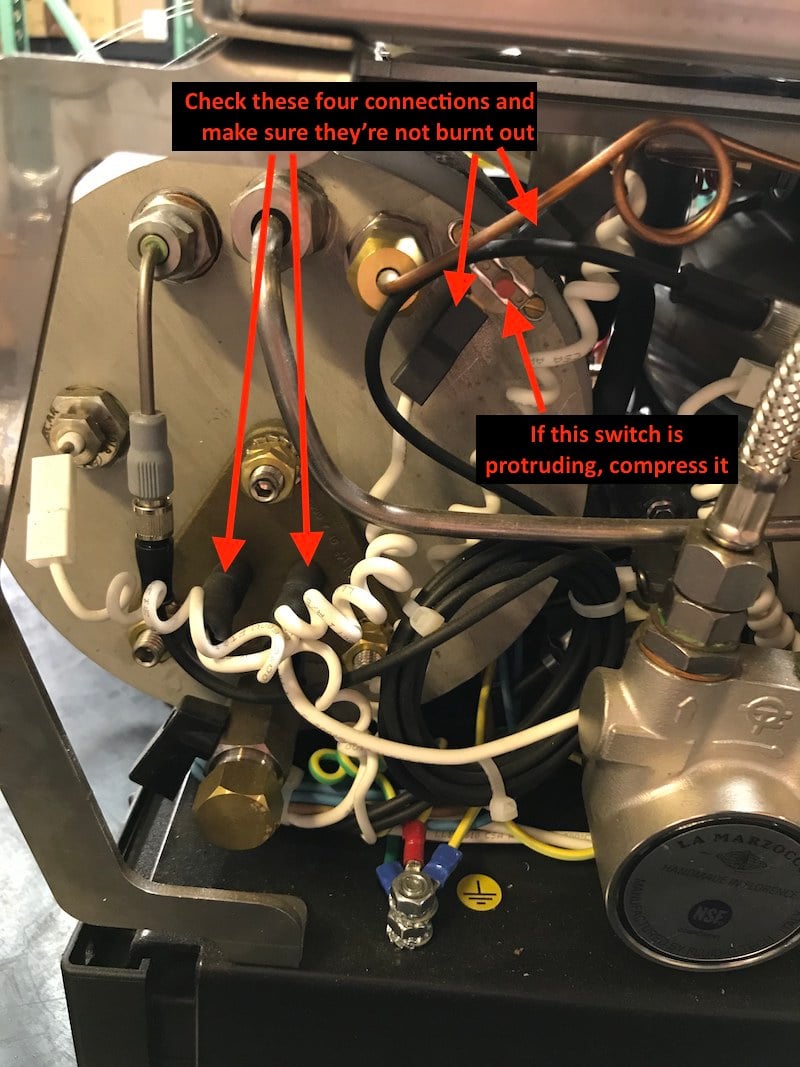 3. Pull the black rubber protective covering back from the heating element legs.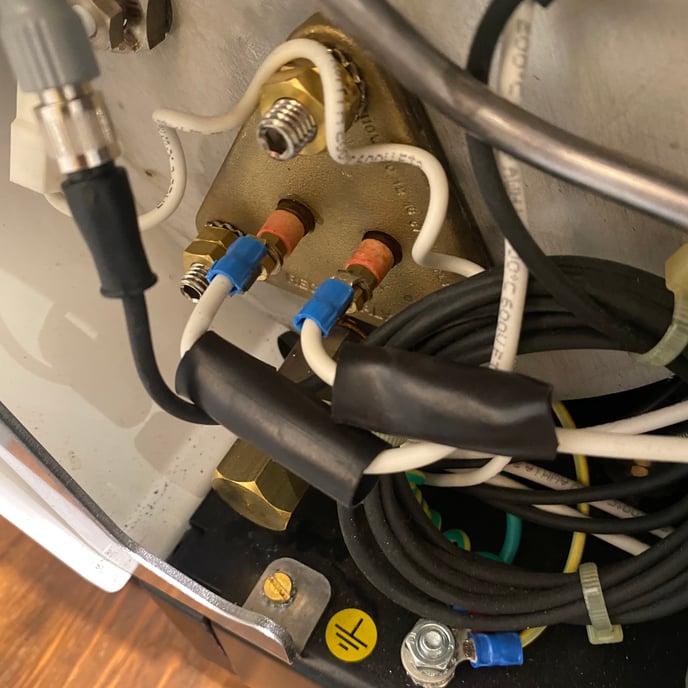 4. Set your multimeter to the lowest resistance range and probe the element legs. (You may need to unscrew the electrical connections to get an accurate reading.)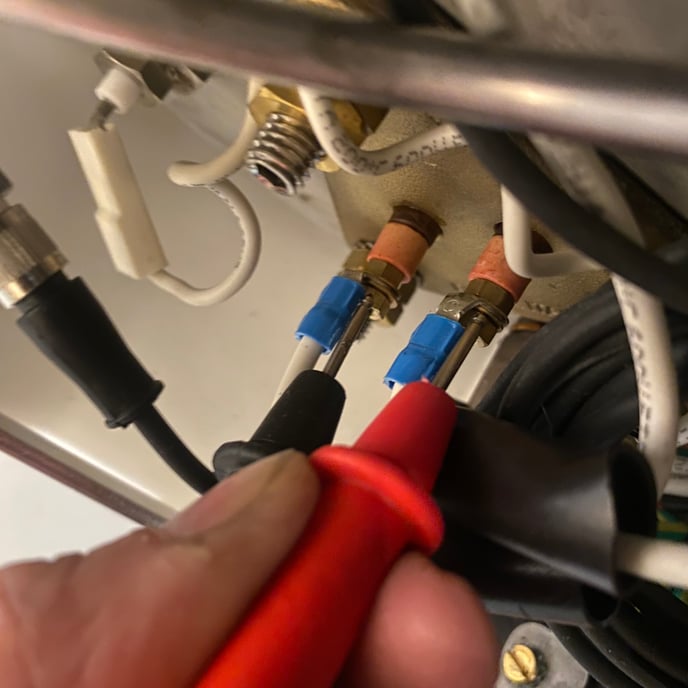 5. You should see a resistance reading close to 12Ω (+/- 10%). If you see a resistance value much higher than 12Ω or the "O.L" message indicating discontinuity, that's a sure sign that the heating element is compromised and will need to be replaced.