LUCCA A53 / Vivaldi: Flow Meter Error
No flow from your A53's group head or inconsistent dosing can be caused by an obstruction in the machine's flow meter.
When attempting to make espresso, if you see the display flash "91 92 93" (1cup) or "94 95 96" (2cup) ["85 90 95" (1cup) or "100 105 110" (2cup) on older models] there may be something obstructing the machine's flow meter. It will need to be cleaned using the following steps.
Tools Needed:
#3 (or #2) Phillips Screwdriver
Wrenches: 8mm, 13mm, 16mm, 17mm
Clipper (for zip tie)
Allen Wrench 3mm
Begin by removing the two screws from the front panel, at which point the panel will slide out.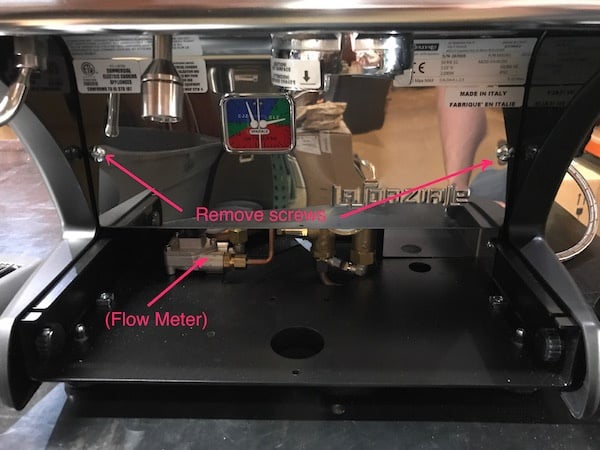 Clip zip-tie and remove wires from flow meter taking note of their order. Loosen brass nuts attaching water lines to the flow meter, as well remove the brass fitting from the meter housing.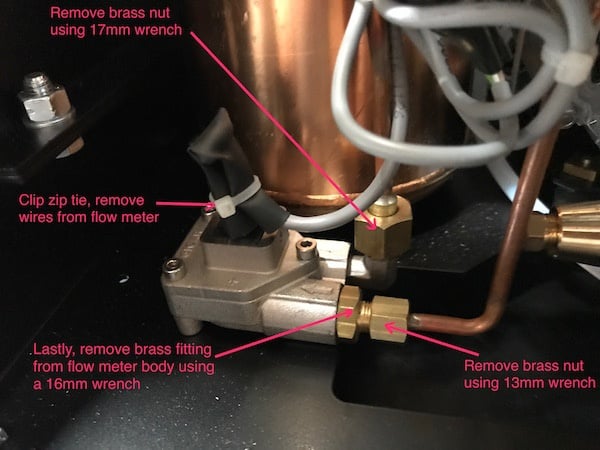 Tilt machine up and remove the two bolts holding the flow meter in place. Flow meter will be loose at this point.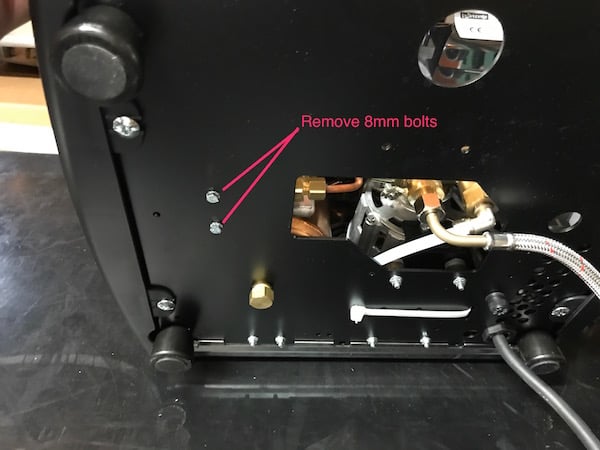 Remove x3 allen screws from flow meter cap, wire color placement has been noted for your reference.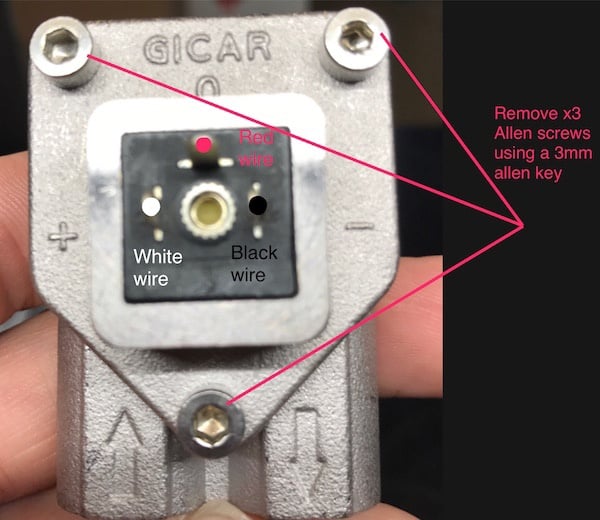 Inspect 'flow in' cavity, there is a tiny hole or "jet" that can get clogged. Using a piece of wire or a small gauge paper clip you can clear the opening.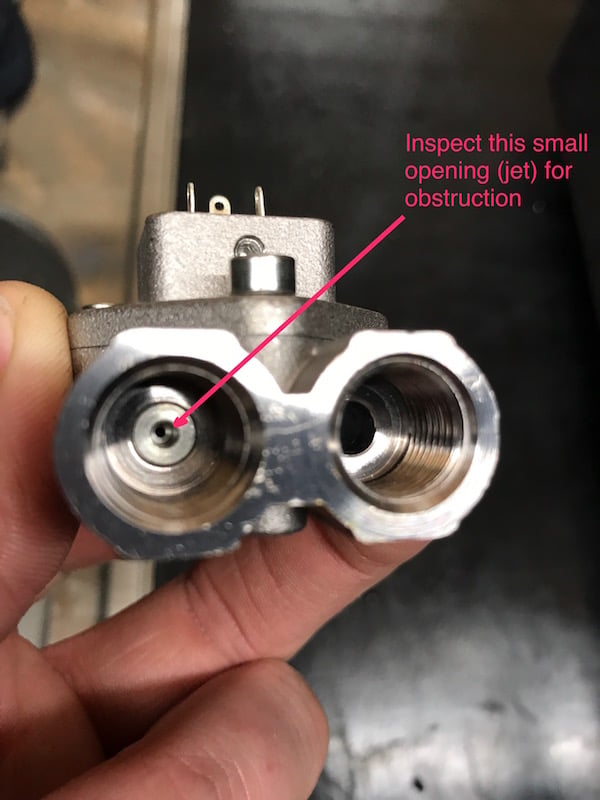 Check the inside cavity (back side of jet) for any mineral buildup/obstruction. Ensure magnetic sensor 'wheel' is able to spin freely, also make sure white gasket is in place before re-assembling the flow meter.