LUCCA A53 / A53 Mini: Installing Drip Tray Drain
Below you will find instructions for installing the drip tray drain kit on a La Spaziale LUCCA A53 or A53 Mini espresso machine. (Difficulty ☕)
Did you know setting up drip tray drainage is an option on La Spaziale espresso machines? This requires making a hole through the center of the drip tray, bolting in the catch cup to the hole underneath, and having a hole through the counter nearby to allow the water to drain vertically. Often people choose not to do this because it's easy to see when the drip tray is full, but if you're interested, instructions are below and you can buy your drip tray train kit on Clive!
Tools needed:
Phillips Screwdriver
Drill/drill bit
1. Fit the gasket onto the drain pan, then line it up underneath the machine and install the 3 screws to hold the drain pan to the machine's frame.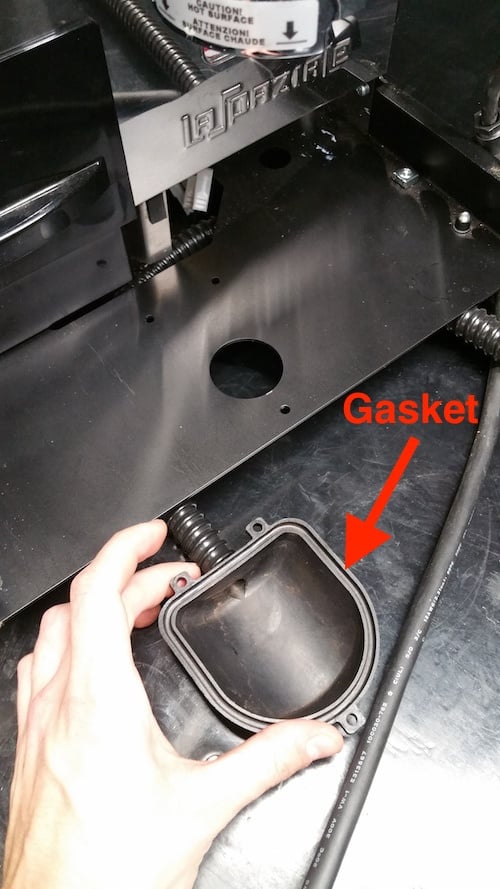 2. Drill a hole in the center of the drip tray to allow water to flow through it into the drain pan.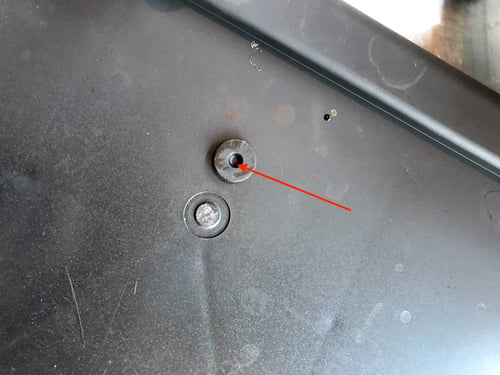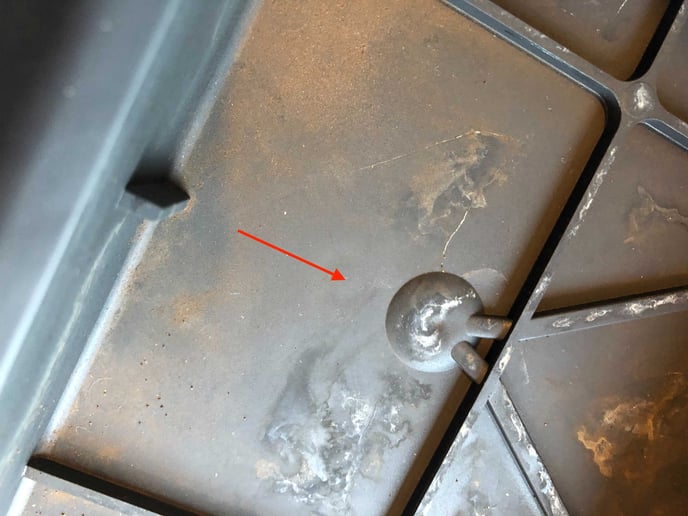 Top view