LUCCA M58: PID Replacement
Below is a video and instructions for replacing the PID on your Quick Mill LUCCA M58 espresso machine. (Difficulty ☕☕☕)
Before doing this unplug your machine and let it fully cool off. In order to access the PID you will first need to remove the panels from the machine. The M58 PID is available for purchase here on our website.
Tools required:
Small flathead screwdriver
Adjustable wrench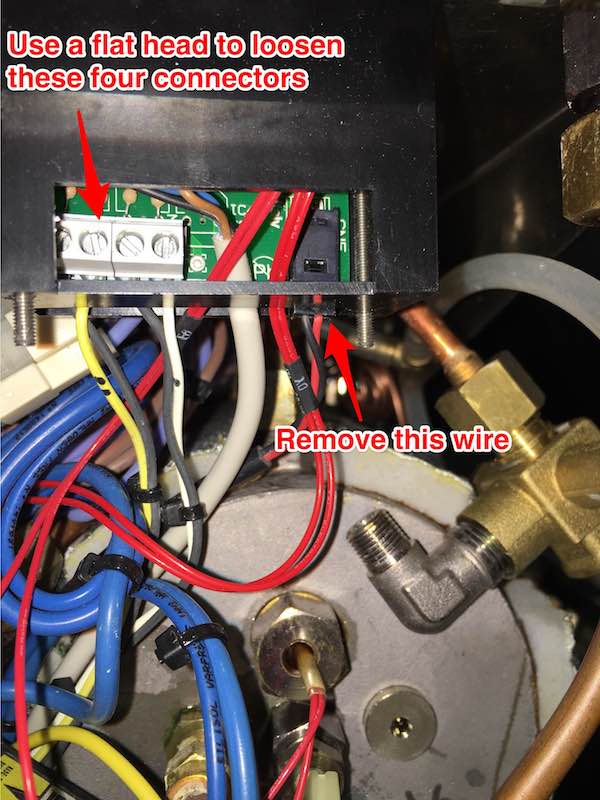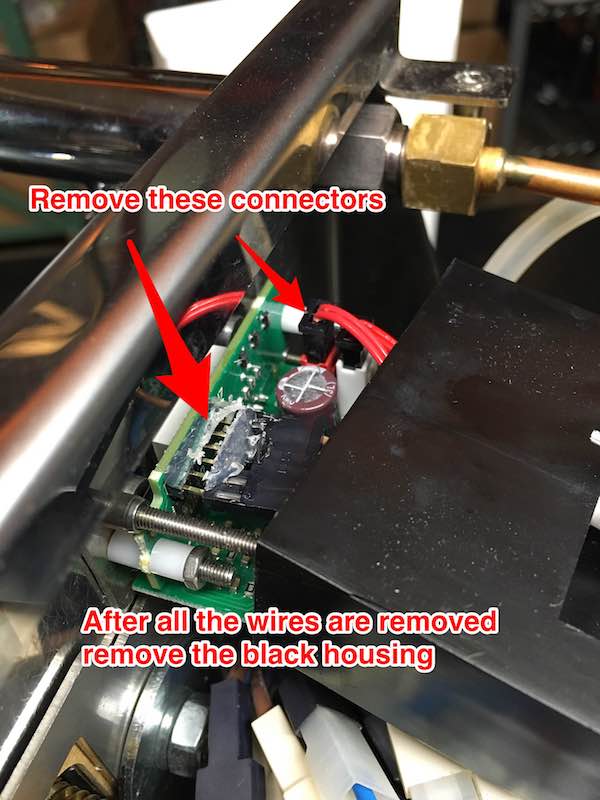 When reinstalling PID it is crucial to connect the right wires to the right seats, the photo below describes which wires seat in the correct spots. Note: On some models the machine uses a yellow wire(see photos above) and others a brown wire(in the photo below).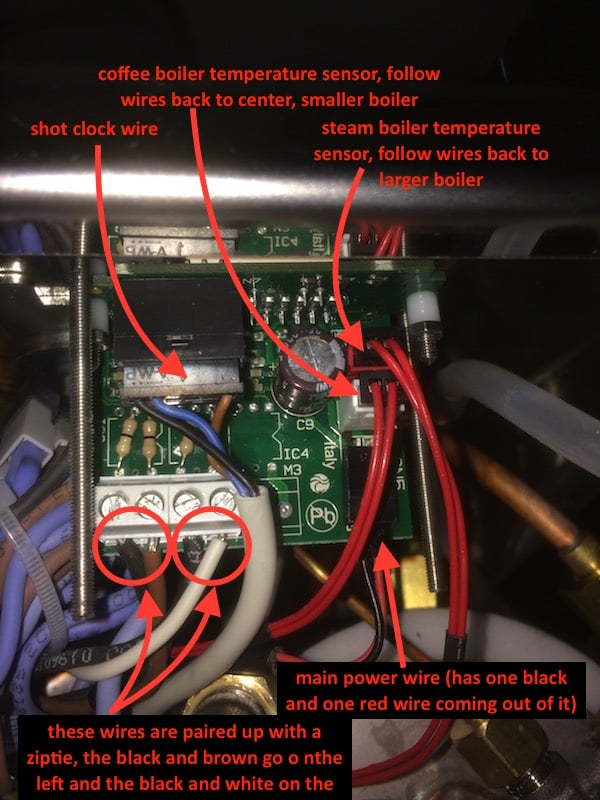 When installing a new PID it can be helpful to glue in the plug that seats to the vertical part of the board, though not necessary.
Finally, program the settings on your new PID: M58 PID settings