Eureka Atom / Atom 65 / Atom 75
Eureka Atom: Checking Wiring Connections for the Portafilter Button
Below you will find instructions for checking the wiring connections for the Eureka Atom espresso grinder.
Tools Needed:
2.5mm Allen Wrench
3mm Allen Wrench
Phillips Screwdriver
Before doing this procedure: Unplug your grinder and remove all the beans from the throat of the hopper.
To check the inside of the control panel:
1. Remove the top plate from the machine.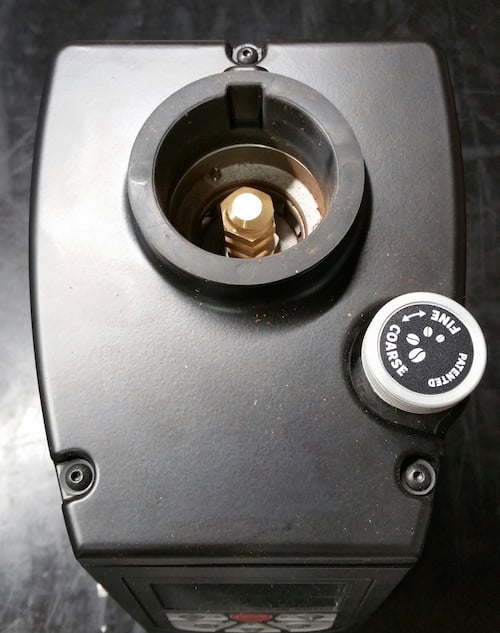 2. Remove the two screws holding the faceplate.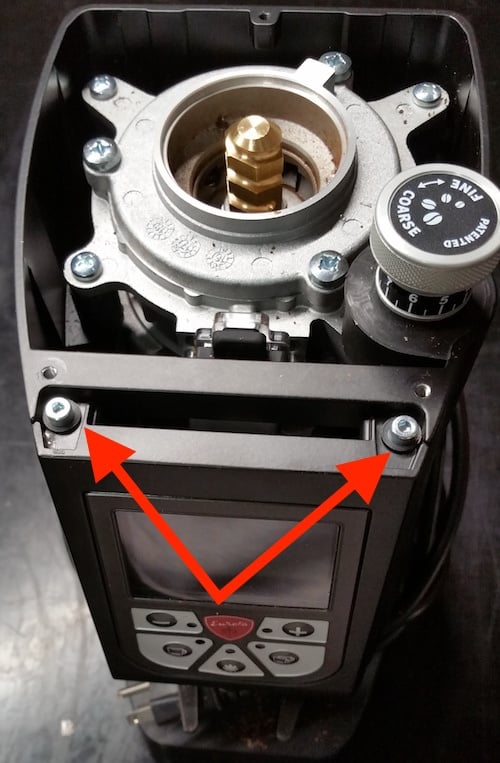 3. Check the inside connections, there are two wiring harnesses that plug into the back of the panel.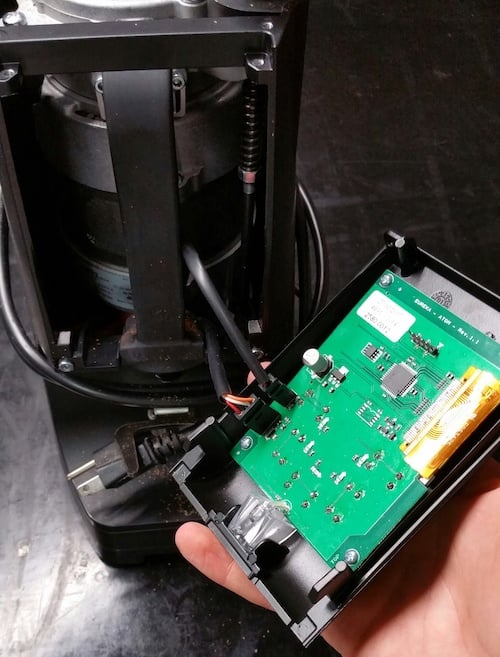 To check the bottom connection behind the switch:
1. Remove the 5 bottom screws from the bottom plate.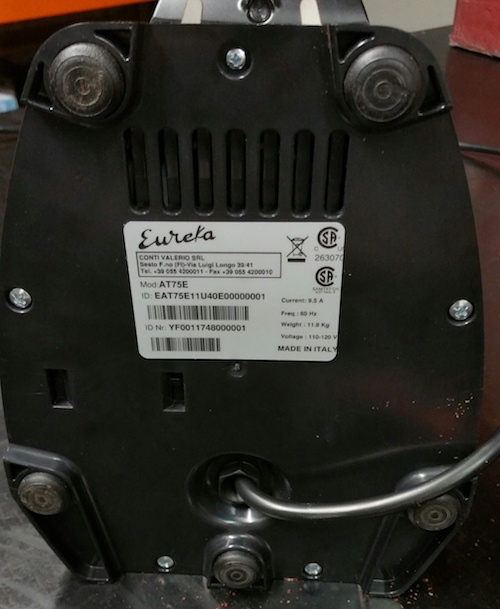 2. Check to be sure the 2 contacts are fully connected on the backside of the switch.