Eureka Mignons (Silenzio, Perfetto, Specialita, Oro XL)
Eureka Mignon Brew Pro: Calibrate Grind Settings
If you find your Eureka Mignon Brew Pro isn't grinding as coarse or as fine as you would prefer, follow the steps below to calibrate your grinder.
Tools needed:
1. Remove the Eureka symbol off of the back of the grinder and remove the hidden screw. This will allow you to lift off the top chrome panel on your grinder.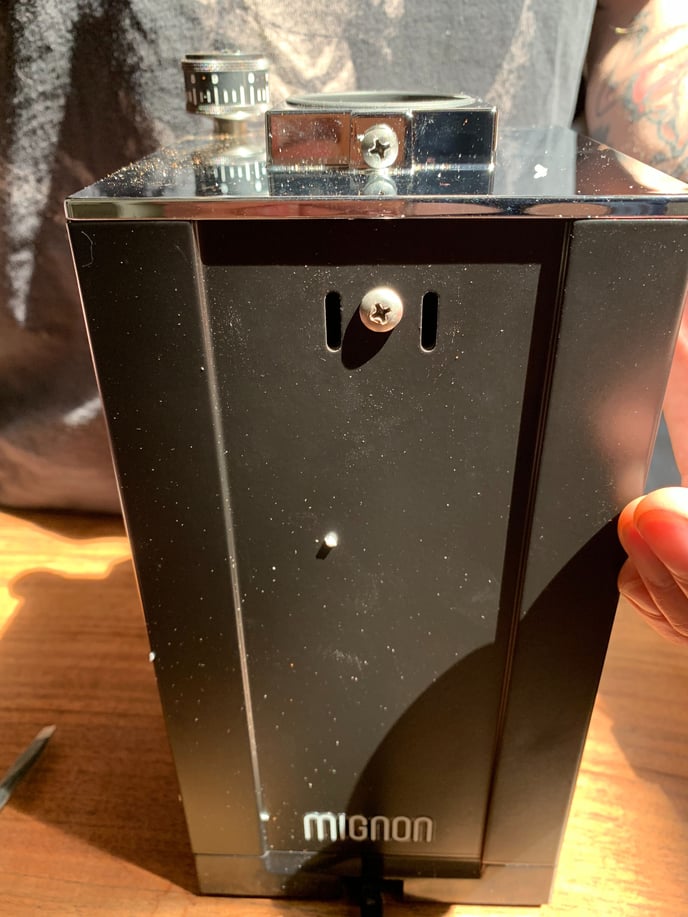 2. Remove the top panel and locate the locking mechanism. Remove the screw and washer holding the locking mechanism in place. This will allow you to wiggle the locking mechanism out of place.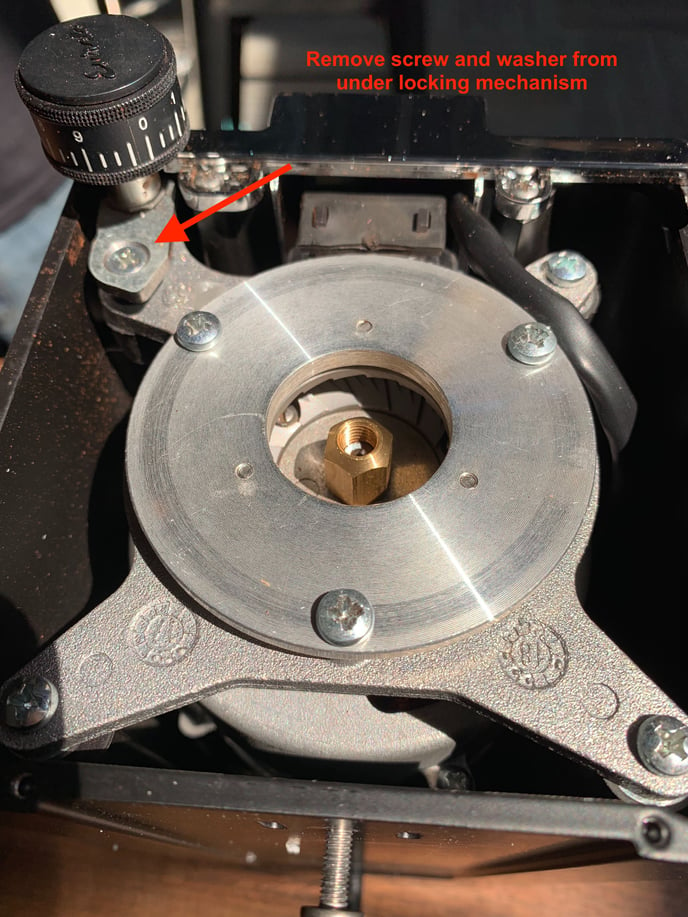 3. Tighten the adjustment knob for a finer setting or loosen the knob for a coarser range.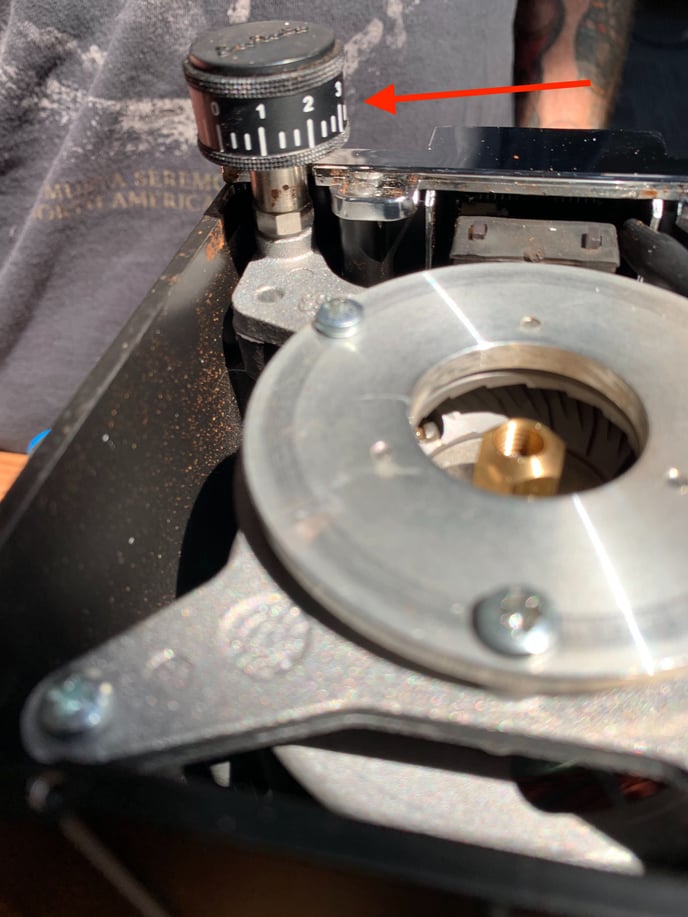 4. Reinstall burr adjustment locking mechanism with Phillips head screw and tighten before reassembling the grinder.