Eureka Mignons (Silenzio, Perfetto, Specialita, Oro XL)
Eureka Mignon Specialita: Replacing Portafilter Switch
In this article, you will find step by step instructions for accessing and replacing the portafilter switch on the Eureka Mignon Specialita espresso grinder.
Tools needed:
Small phillips screwdriver
Standard phillips screwdriver
Adjustable wrench
1. Remove the bottom panel of the grinder via the 4 screws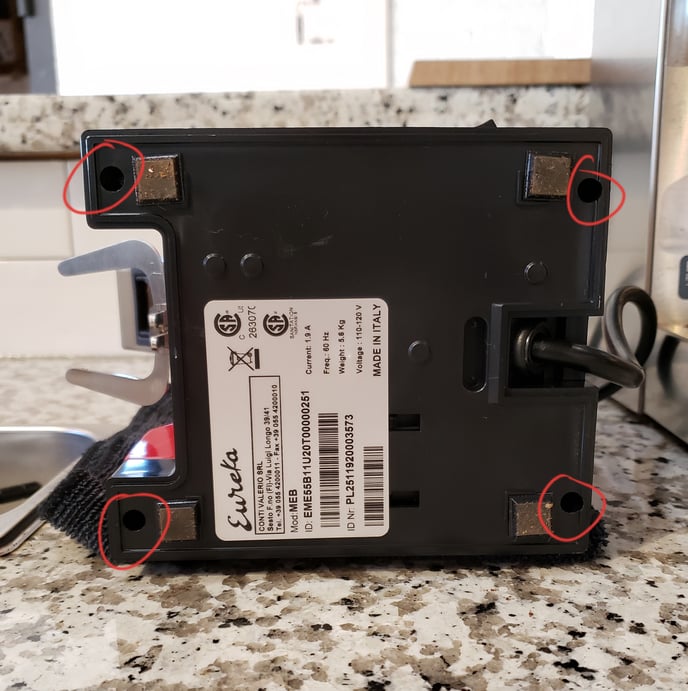 2. Unplug the portafilter switch wire.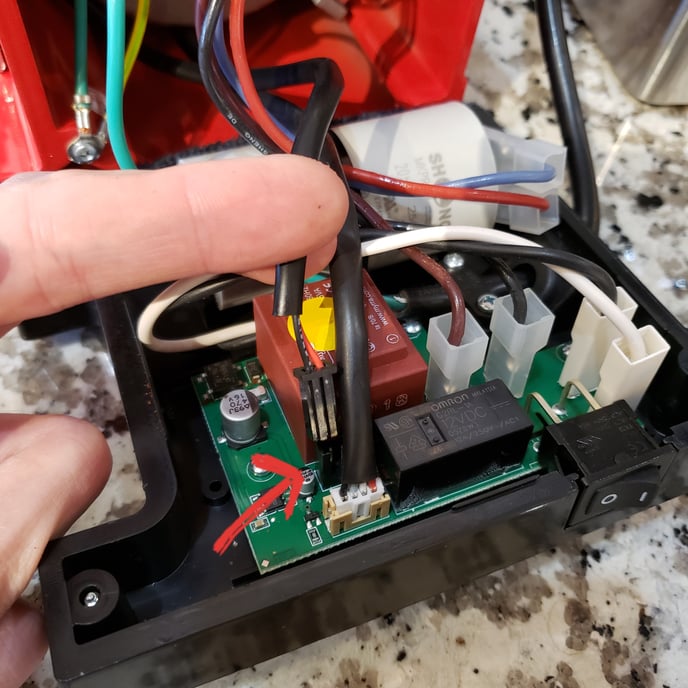 3. Carefully set the grinder back on its base, you can do this without the screws in since we will need to access the bottom panel again at the end.
4. Remove the screw on the back of the grinder hidden behind the Eureka badge.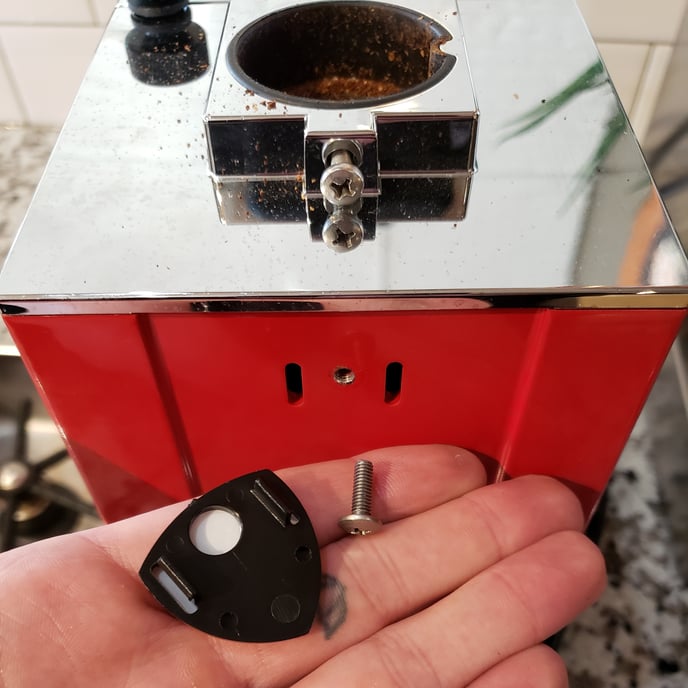 5. The top panel lifts right off, giving access to the top of the control panel screen.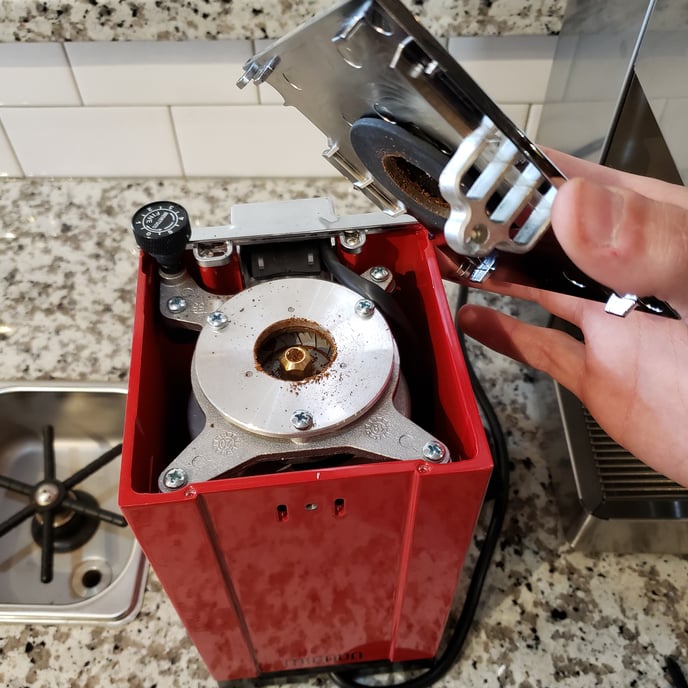 6. Remove the two screws holding the top of the screen.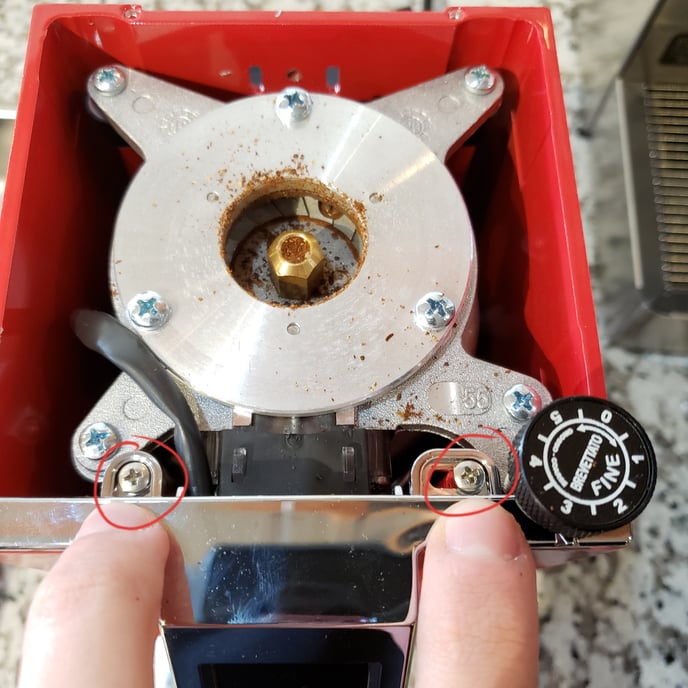 7. Remove the screw holding in the front of the screen panel, as well as the portafilter holder.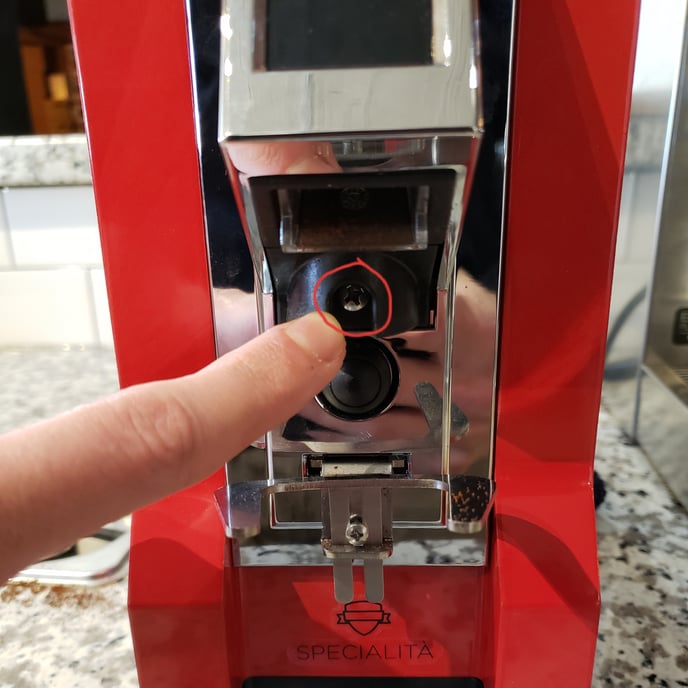 8. With all those removed, the front panel and screen will wiggle right off. You can pull the portafilter switch wire out from inside the machine as shown in the photo. Unthread the nut and washer holding the portafilter button in place.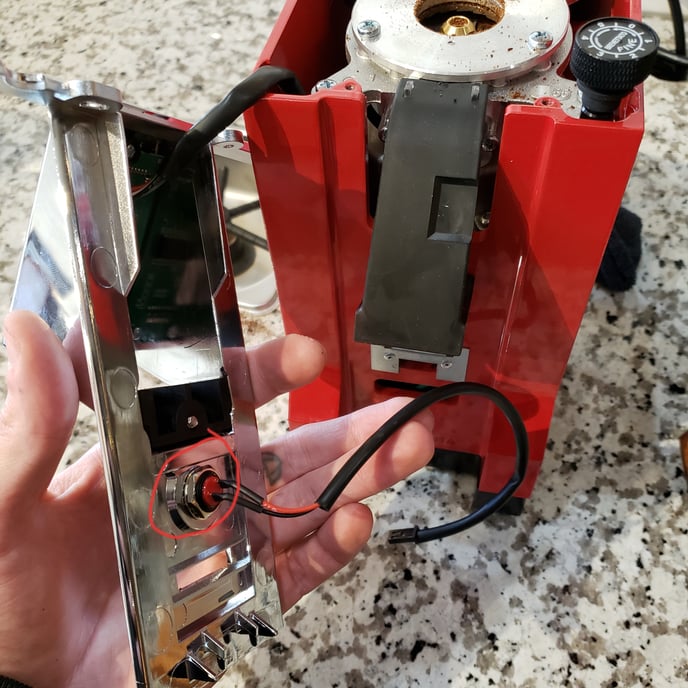 9. With the portafilter button now loose, you can pull it out from the front panel, thread in a new one and follow this article in reverse to put everything back together. Note: ensure you plug the portafilter switch back into the bottom of the grinder before reinstalling the bottom screws.