LUCCA A53 / Vivaldi: Pump Rattle
Find instructions below on how to find out the source of a rattling pump on your La Spaziale LUCCA A53 or Vivaldi espresso machine.
Below are photo instructions for checking where the source of a rattling pump is coming from. Before doing this we recommend verifying that the pump is receiving appropriate water flow(~1.5 GPM).
Tools required:
First, we want to check and see if the rattle is happening from the front panels or pressure gauge rattling on each other when the machine is operating.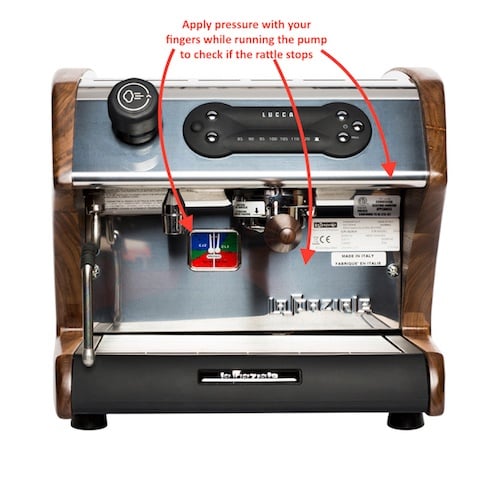 If that is not the case we will want to check the position of the pump and if it causing an internal rattle.