Eureka Mignons (Silenzio, Perfetto, Specialita, Oro XL)
Eureka Mignon: Unclogging Jammed Burrs (Instantaneo)
The article below will walk you through how to fix clogged or jammed burrs on any of the older style Eureka Mignon Espresso Grinders.
The Eureka Mignon is a stout little Italian grinder, but it can jam when adjusting finer (particularly if beans are in the grinder) and can get clogged by grounds. This is simply due to the size of the body, motor and burrs. But correcting this is easy and we're here to help! Below are photos that will show you how to correct clogging or jamming. First, make note of your current grind setting so you can work your way back to it and minimize coffee waste. Then, try adjusting the grind courser by turning the adjustment knob counter clockwise 1/4 to 1/2 of a rotation while the motor is running. If this doesn't solve the issue then return your grinder to its original setting, then adjust it one number courser and follow the steps below. For example, if a grind setting of 0 had been working well previously, then you will need to adjust the grinder back to between 0 and 5 after the grinder has been cleaned.
Tools needed:
Phillips screwdriver
pick / zip tie / brush
compressed air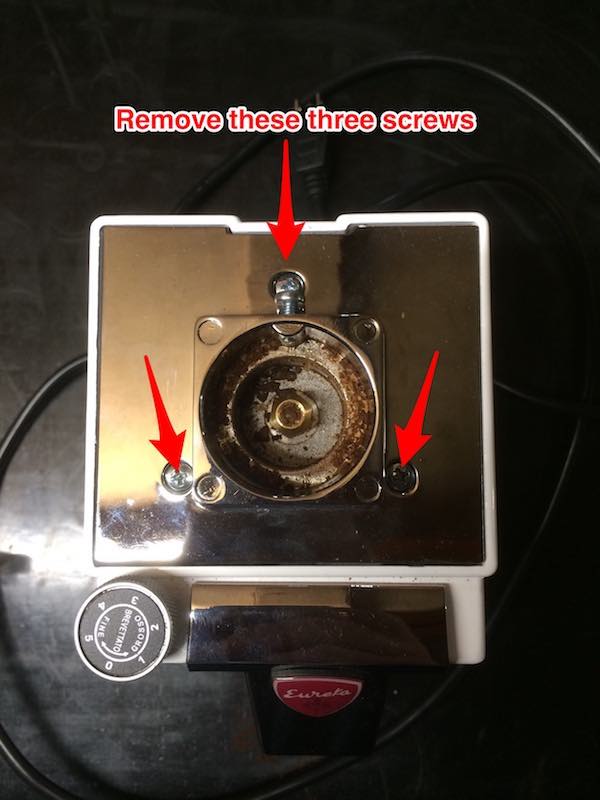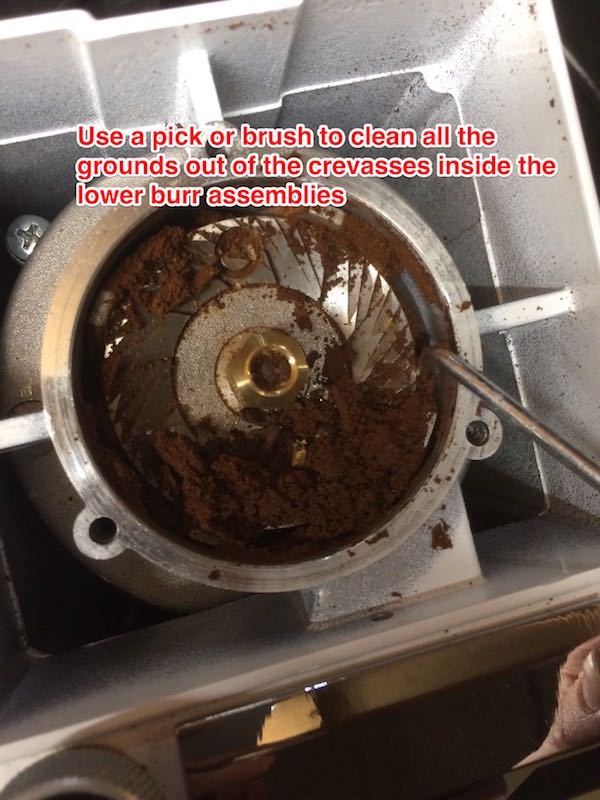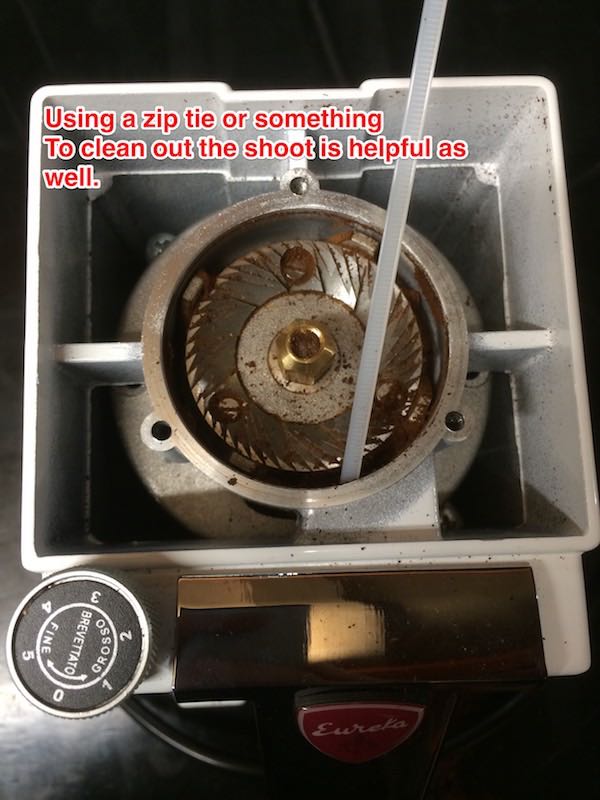 At this point you can re-install the upper burr carrier and test the motor to verify it turns freely. Recall from above that you should adjust your grind just slightly coarser than your previously used grind setting, so that you're in the ballpark of proper shots but less likely to jam. As you get closer to the ideal grind setting, experiment with making smaller changes to the grind. This will further reduce the risk of jamming.