Steam & Steam Boiler Maintenance
Profitec Pro 300: Replacing Steam Wand Connection Pipe
Below you will find step by step instructions for replacing the copper connection pipe for the steam wand on the Profitec Pro 300 espresso machine.
Tools Needed:
2.5mm allen key
17mm Wrench
21mm Wrench
1. Remove the top panel of the machine by taking out the 4 2.5mm allen screws in the top panel and then lifting it off.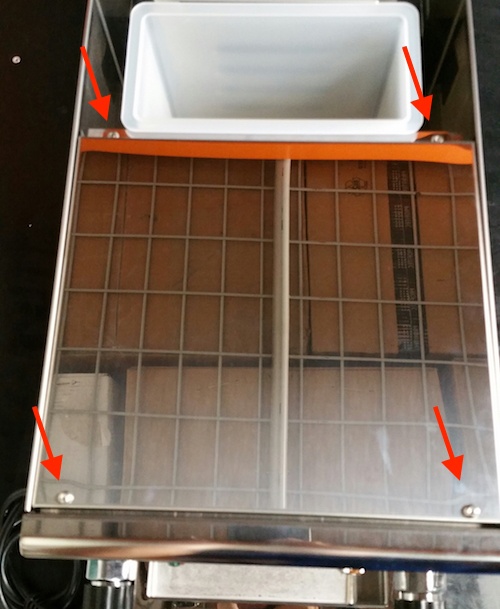 2. The pipe is located in the front left of the machine.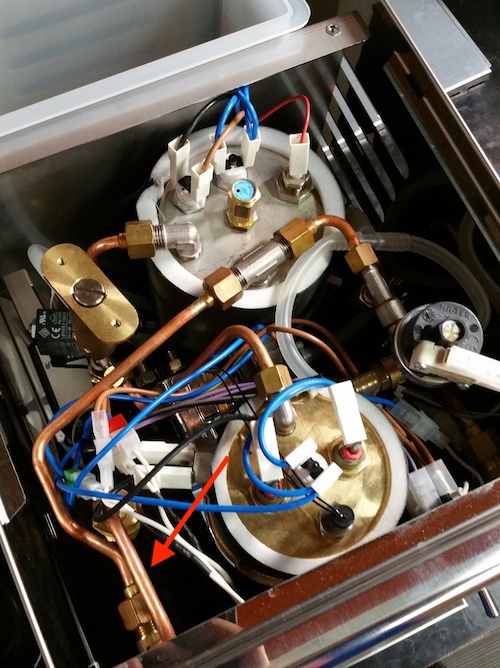 3. You'll be removing both sides of the pipe with a 17mm wrench and a 21mm wrench, pointed out here. 17mm on the left and 21mm on the right (the top nut on that assembly).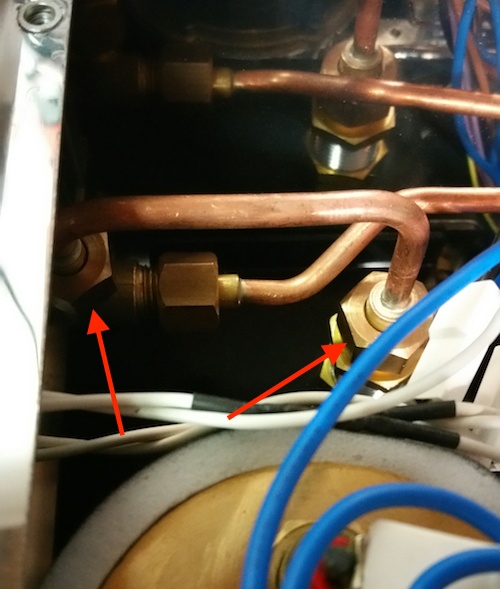 4. Remove the nuts, replace with the new steam connection pipe and make sure both ends are sealed. You can test the machine with the top removed to ensure the fittings are sealed properly and there are no leaks.