Panel Removal & Draining Boiler
Profitec Pro 500: Panel Removal
Below you will find a video and step-by-step instructions for removing the panels of the Profitec Pro 500 Espresso Machine.
Tools Needed:
2.5mm Allen Wrench
3mm Allen Wrench
1. Remove the top cup tray of the machine and you will see 4 allen screws on the inner top panel. Remove the water tank and use your 2.5mm allen wrench to remove the 4 screws.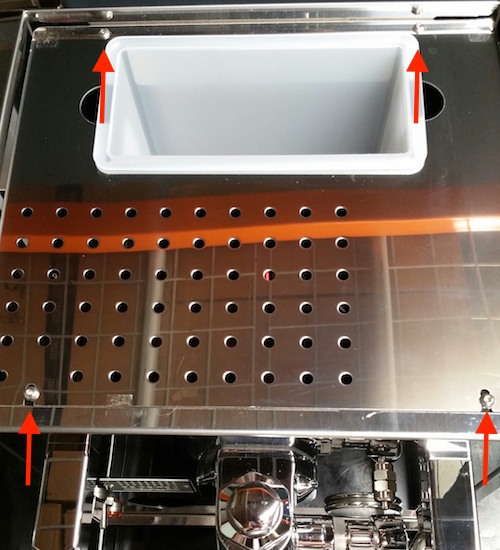 2. If you tip the machine backward, you will see 4 screws on the bottom. Remove all 4 with your 3mm allen wrench.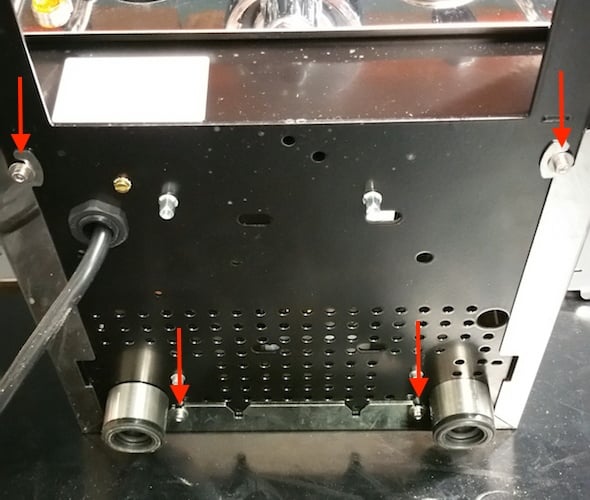 3. The panels are ready to come off, you will need to free the two inner screws on either side up at the top of the machine. The two photos demonstrate that you will need to push the panels downwards and then back to free the screws from the front panel of the machine.
Outside view: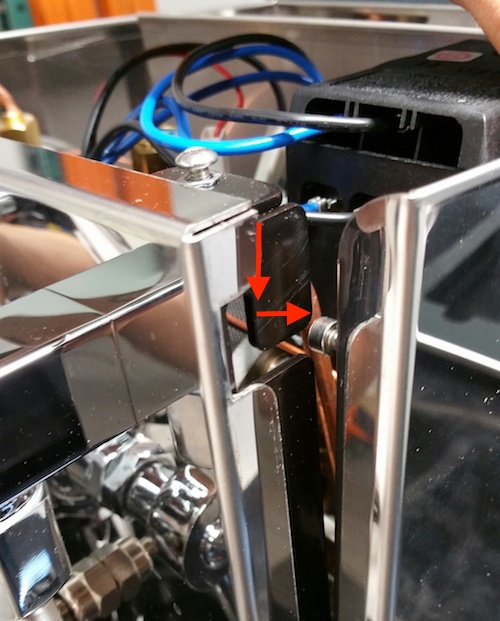 Inside view: