Profitec Pro 500: Removing the Pressure Stat
Below you will find instructions for removing and replacing the pressure stat in the Profitec Pro 500 espresso machine.
Tools needed:
17mm wrench
2.5mm allen wrench
3mm allen wrench
Phillips screwdriver
1. Remove the panels from the machine by following along with our guide: Pro 500 Panel Removal
2. Remove the top cap of the pressure stat to unveil the screws holding the wires in place. Loosen the screws and remove the wires.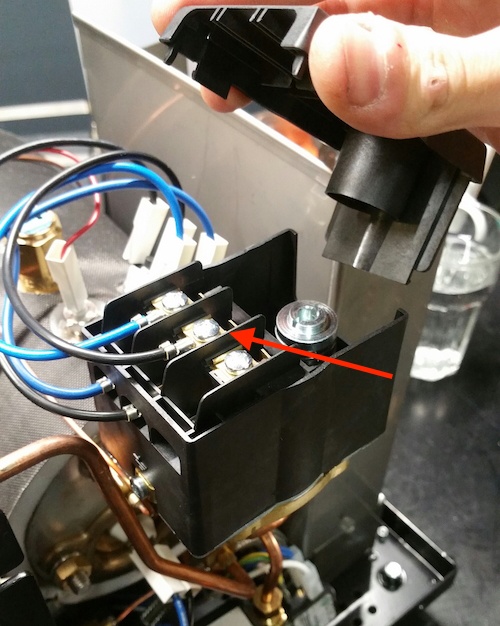 3. Remove the pressure stat from the copper tube. From here, follow the instructions in reverse order to install the new pressure stat.