Panel Removal & Boiler Drain
Profitec Pro 700: Panel Removal and Wood Panel Installation
Below you will find instructions and a video for removing the panels from the Profitec Pro 700 Espresso Machine.
Unplug the machine and let it cool down before following this procedure.
Tools Needed:
2.5mm allen wrench
3mm allen wrench
1. Remove the water tank from the machine, and then take out the 4 screws in the top panel. It will lift off of the top of the machine.
2. Tip the machine so that you are able to loosen all 6 screws on the bottom of the machine. It's not required to take them fully out.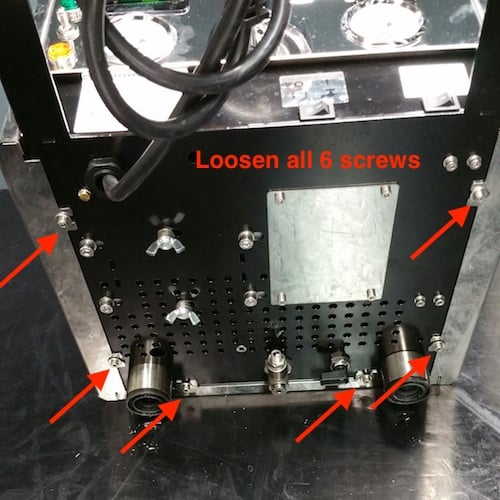 3. Remove the back panel by loosening the 2 screws on either side at the top of the machine, and then pulling the panel straight off the back.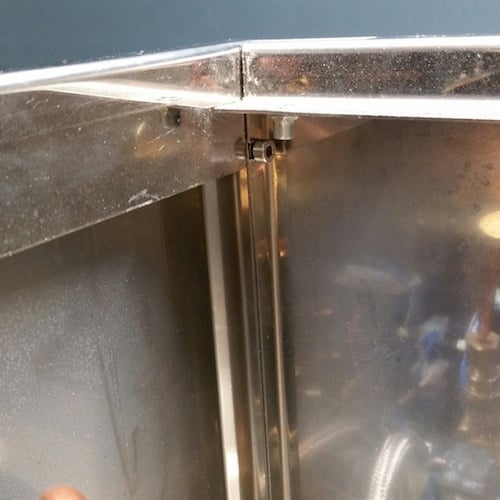 4. Remove the side panel by loosening the screw near the top front corner of the machine and sliding the screw down and backwards as shown in the picture.