Group Head & Brew Boiler Maintenance
LUCCA M58: Replacing Coffee Boiler Element
Below you will find instructions for replacing the coffee boiler element in the Quick Mill LUCCA M58 espresso machine.
Tools Needed:
7mm Wrench
29 or 30mm Socket + Impact Driver
2. Remove the wires and grab your socket. We use a 30mm socket here at Clive but a 29mm may also fit just fine.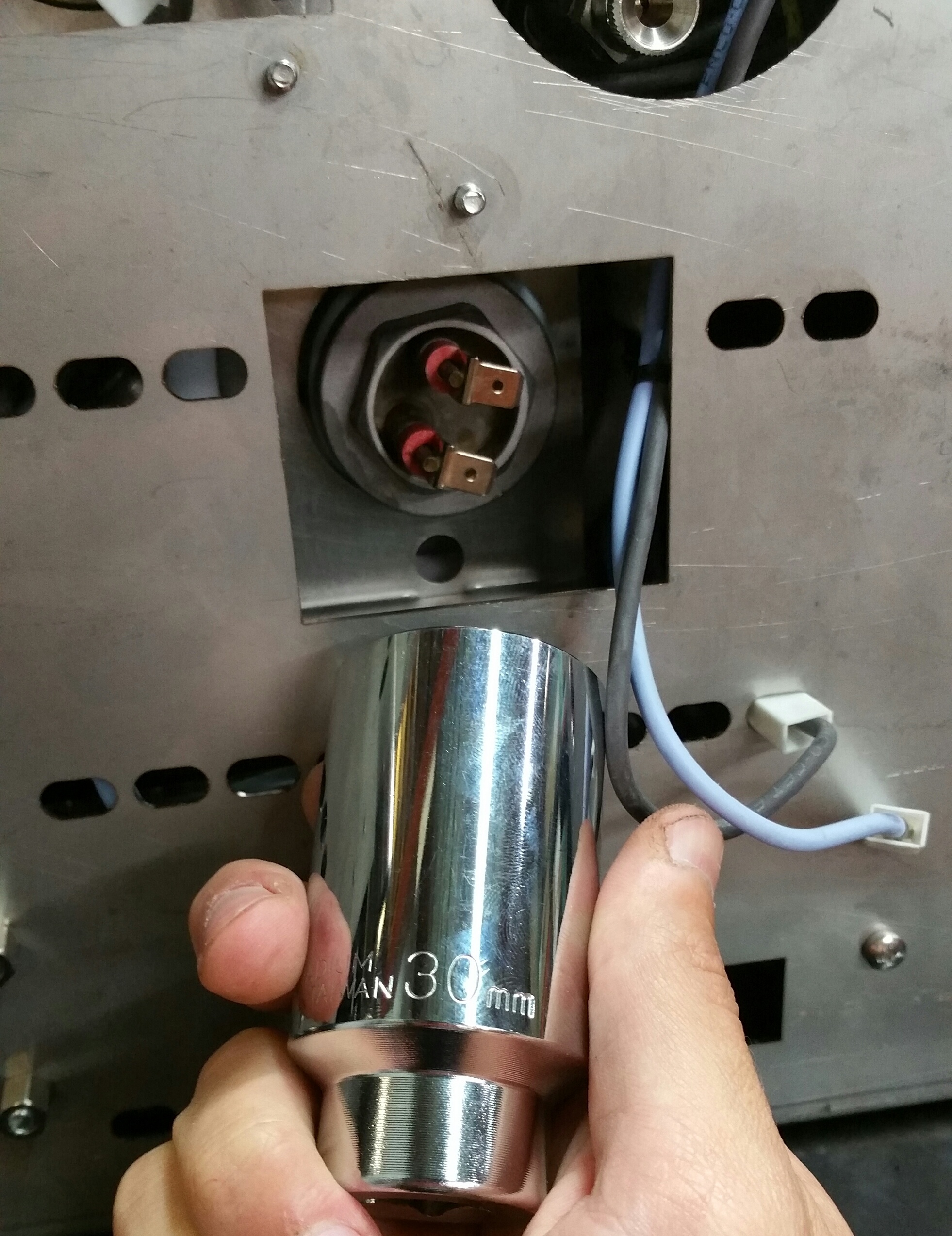 3. Replace the element and the gasket if you have a new one and test the machine for any leaks. If it is leaking simply tighten down the element a little more.