Repackaging the ECM Classika
Below you will find the step-by-step process on proper packaging of the ECM Classika Espresso Machine.
1. Drain the boiler. Video and step-by-step instructions can be found on our ECM Classika Boiler Draining article.
2. Place the bag over the top of the machine, place it into the box with the 4 feet matching up with the holes in the foam at the bottom of the box. The cord will coil up and go where the drip tray normally sits (1), and the tamper, in its box, will go in the front corner (2).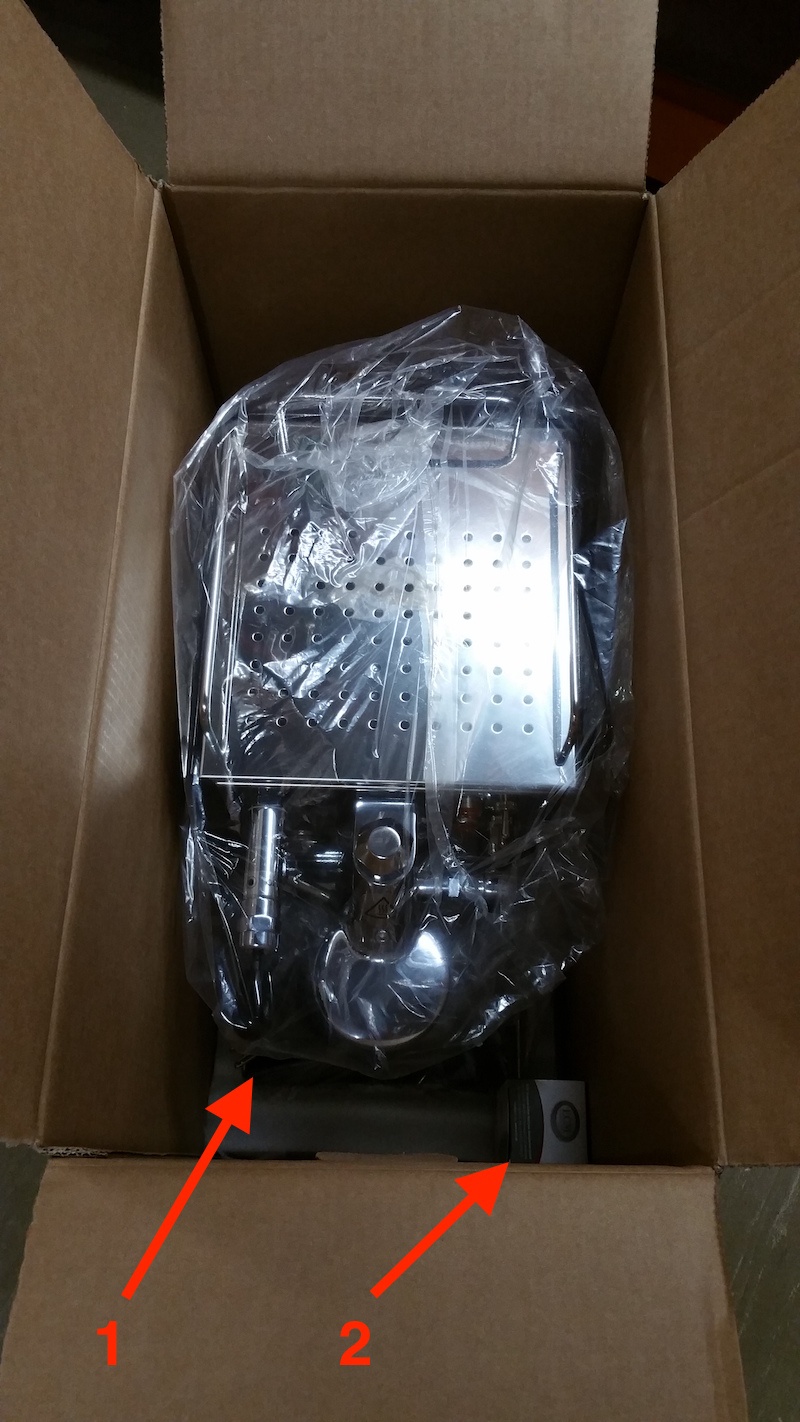 3. Place protective foam around the backside of the machine (1), and the expansion pack underneath the grouphead (2).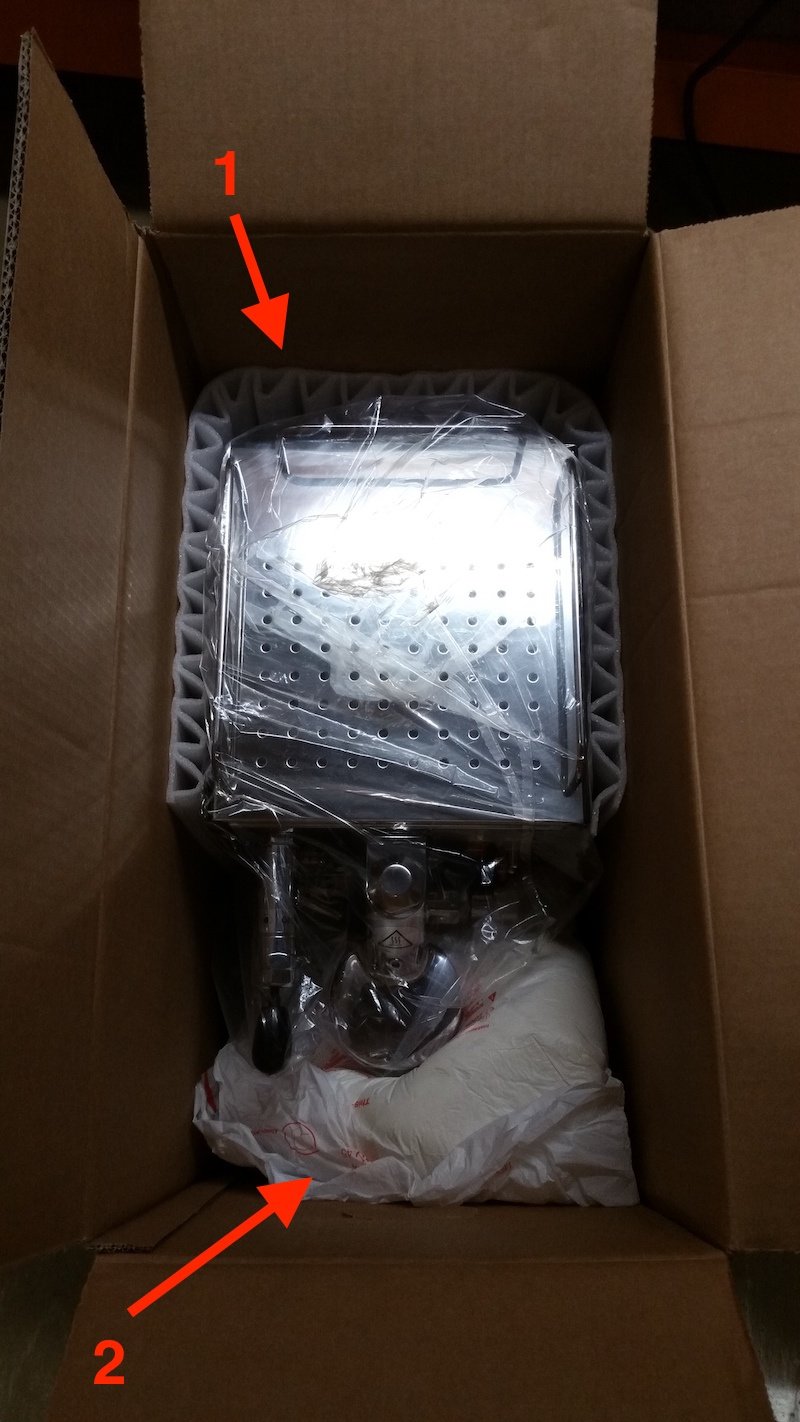 4. Place the top foam over the machine, with the slot of the foam tracking around the cup rail tray, as shown in the picture here.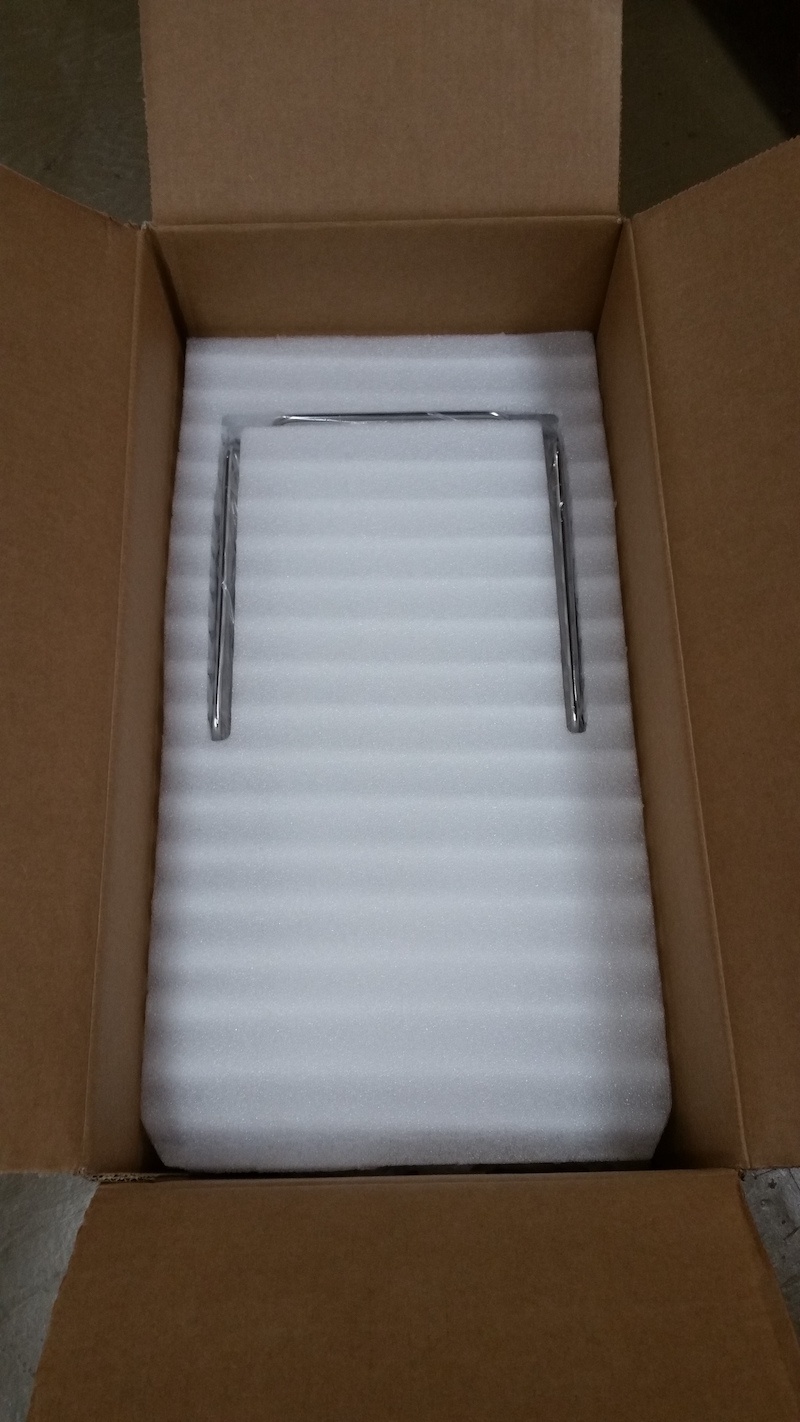 5. Place the accessory box on top of the top layer of foam with all the pieces in the correct slots. This includes putting the portafilters back into their respective places (1) and placing the drip tray in its proper slot (2), this is also a good place for the manual to go as well, as you can see in the picture.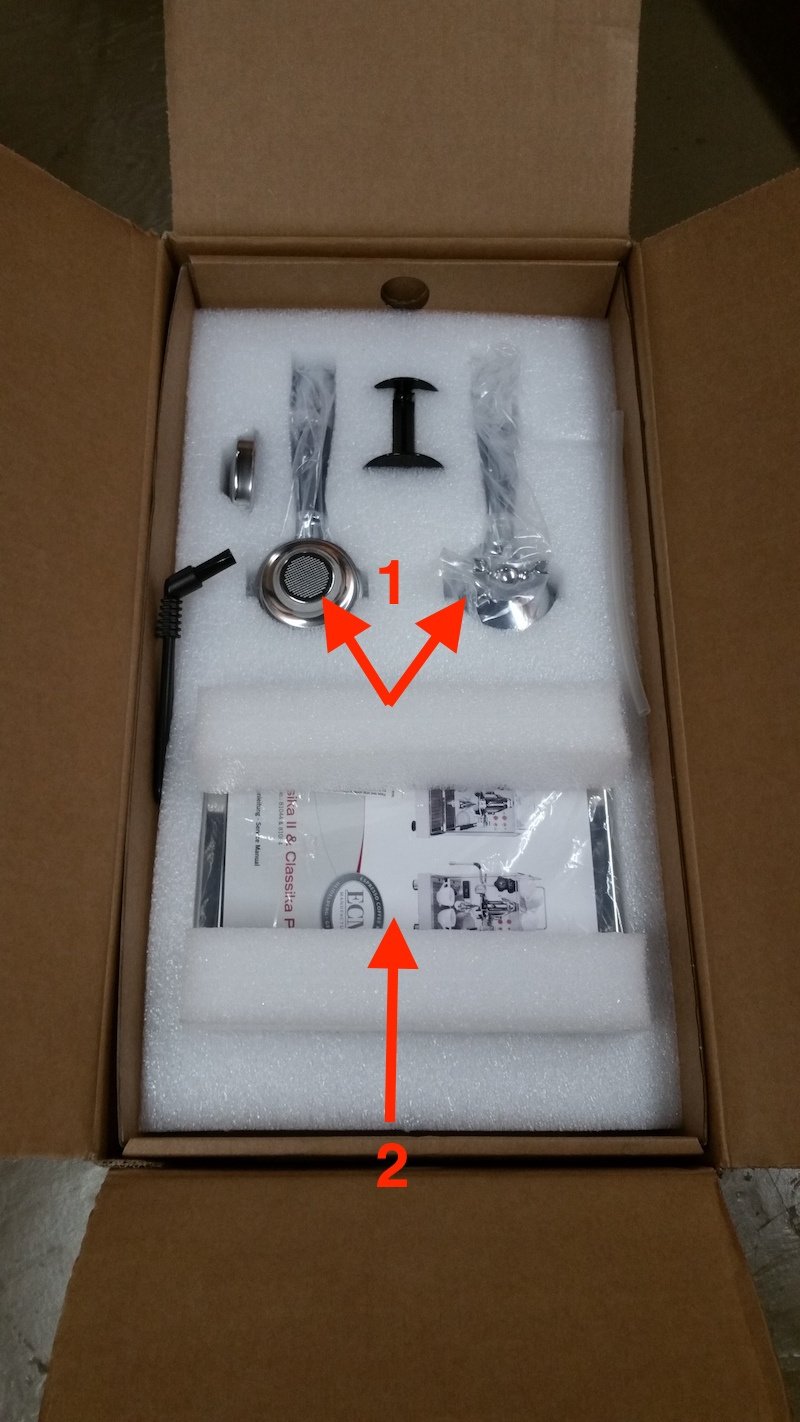 6. Place the machine box into a larger, outer box with padding on all sides, top and bottom before shipping.