Repackaging the Profitec Pro 700
Below you will find the step by step process on how to properly repackage the Profitec Pro 700 espresso machine.
1. Replace the butterfly shaped screws in the bottom of the machine to secure the pump to the frame.
3. Remove the drip tray and place the bag over the machine. Wrap the cord up on itself and place it outside the bag where the drip tray goes.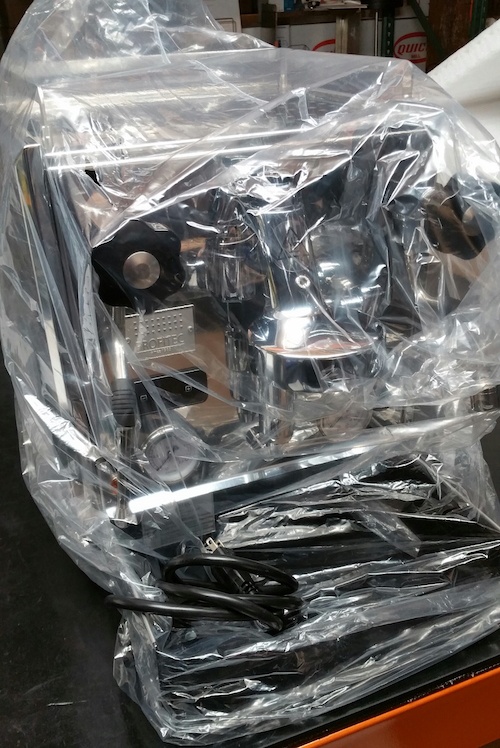 4. Line up the styrofoam square on the bottom of the box, it will fit between the front and back feet of the machine. The front feet will need to line up with the holes in the bottom foam. The back feet will sit on top of the foam. In this photo, you can see the indent of the rear feet and water inlet.
5. Place the machine in the box, place the large piece of foam around the backside of the machine, and expansion foam underneath the grouphead.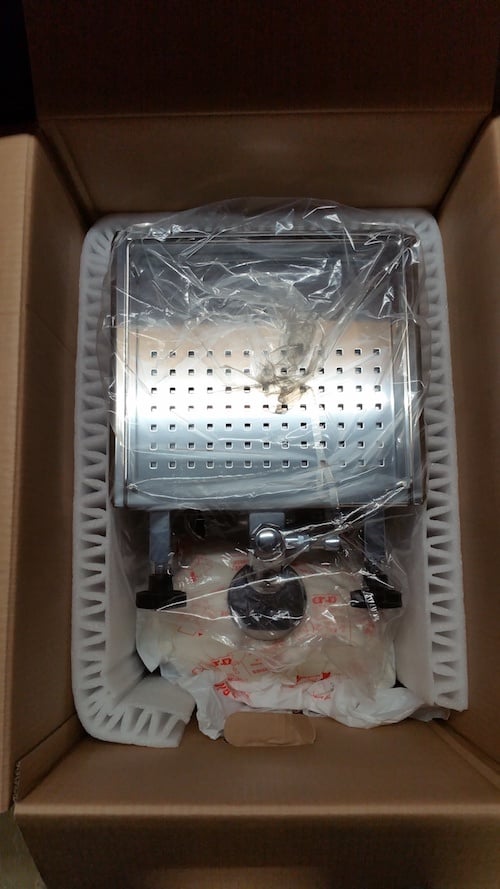 6. Place the top piece of foam on top - the slot in the foam will follow the cup rail on the machine.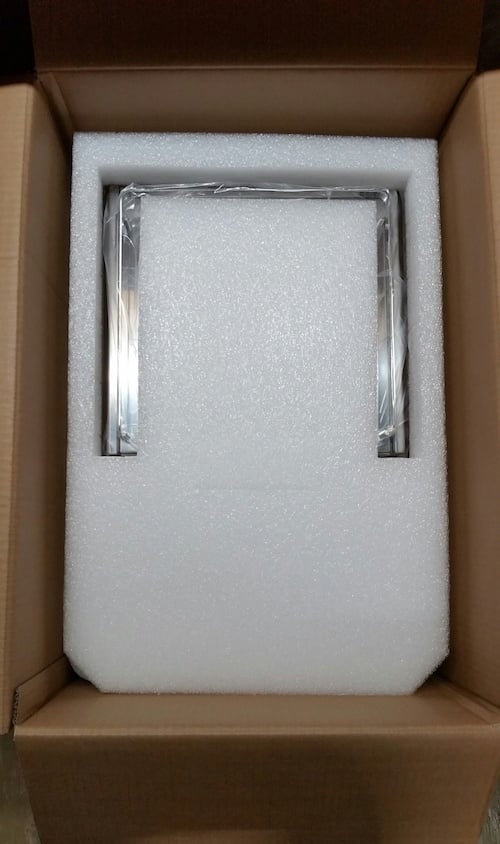 7. Place the accessory box on top. Note that each item has a specific place.
(1) Drip tray in its bag, manual and the cup riser tray upside down as to not scratch the drip tray.
(2+3) Both portafilters need to be securely in place.
(4) Drain pan with screws and nuts firmly tightened with the braided line coiled up on top.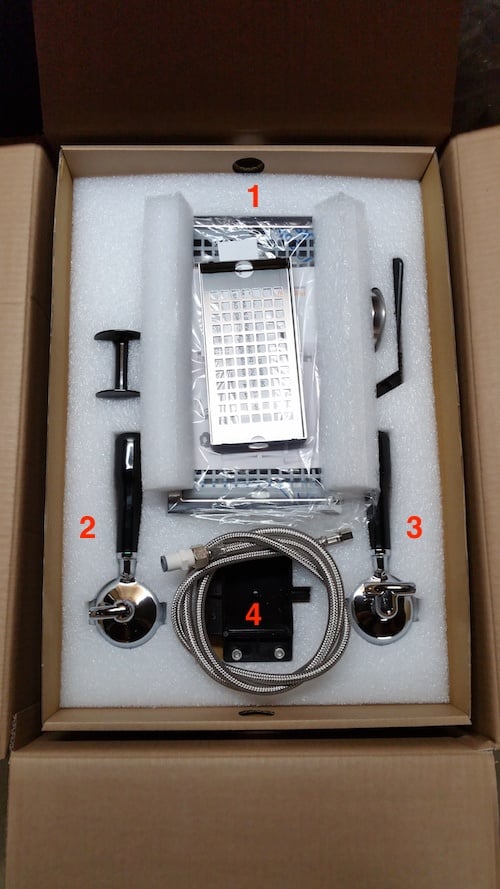 8. Place the machine box into a larger, outer box with padding on all sides, top and bottom before shipping.