Baratza Vario: Calibrating Your Grinder
Are you no longer able to grind fine enough to pull espresso shots? Learn how to calibrate your Baratza Vario or Baratza Forte grinders.
Baratza's Vario and Forte grinders offer fantastic all-purpose flexibility, but this design will likely require eventual calibration with the included tool (as the grinders grind more coarse over time). The more frequently the grind is adjusted between brew methods, the more frequently calibration will be needed.
Cleaning can also affect calibration, but one nice benefit of these grinders' super low grind retention is they should not need cleaning as frequently as some others. You can also read about calibration and watch a video below. Lastly, Baratza manages warranty support directly and you can loop them in when needed at support@baratza.com.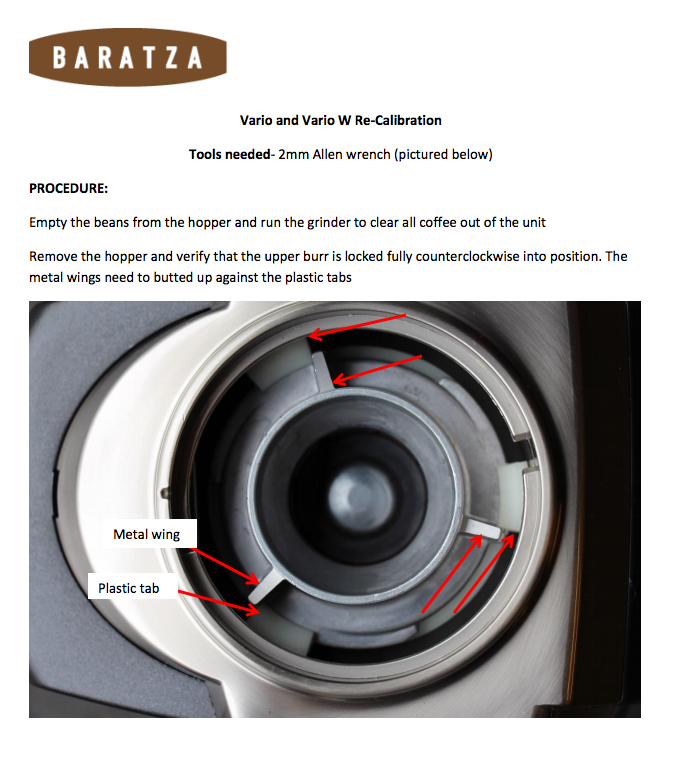 Helpful Links