ECM Casa: Replacing the Pressure Gauge
If your pressure gauge has stopped reading pressure, or is loose or leaking, you may need to replace it. Here's how
You'll need:
- 2.5mm allen key
- 13mm wrench
- 14mm wrench
First, you'll need to remove the top and back panel of the machine. Once opened, you'll also need to remove the water reservoir holder. This is fastened by two screws on the bottom of the machine.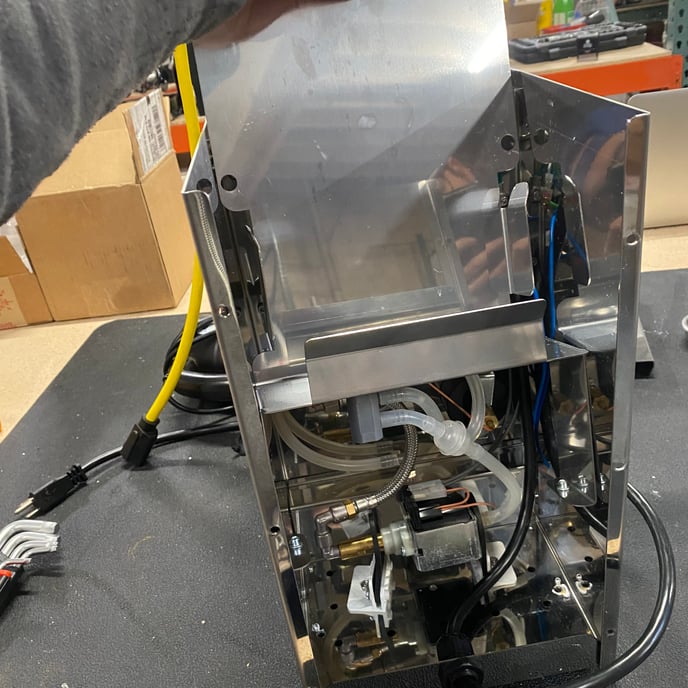 You may need to disconnect the water line filter from the reservoir outlet to get the reservoir holder out of the way. Simply pull on this tube to disconnect between the filter and the outlet.
Now you'll have access to the gauge on the front facing panel of the machine.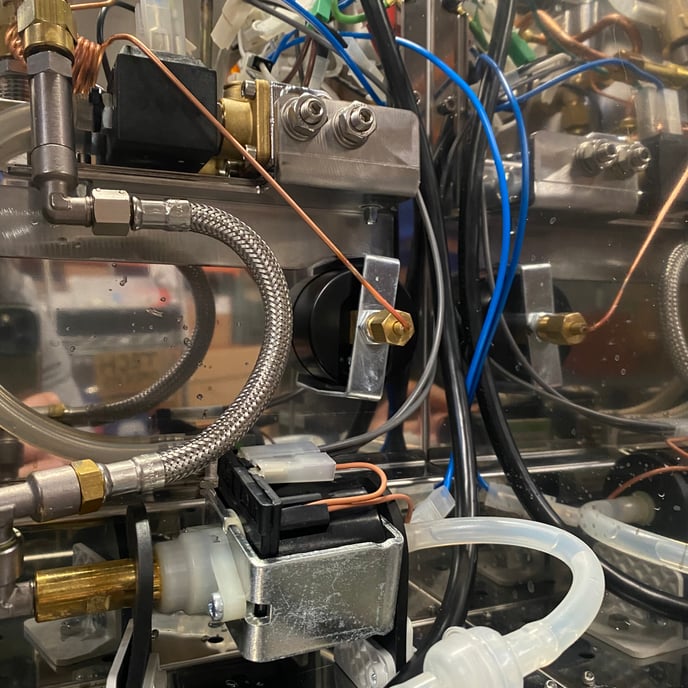 Using the 13mm wrench, you'll need to loosen the brass nut, then gently push the thin copper tube out of the way.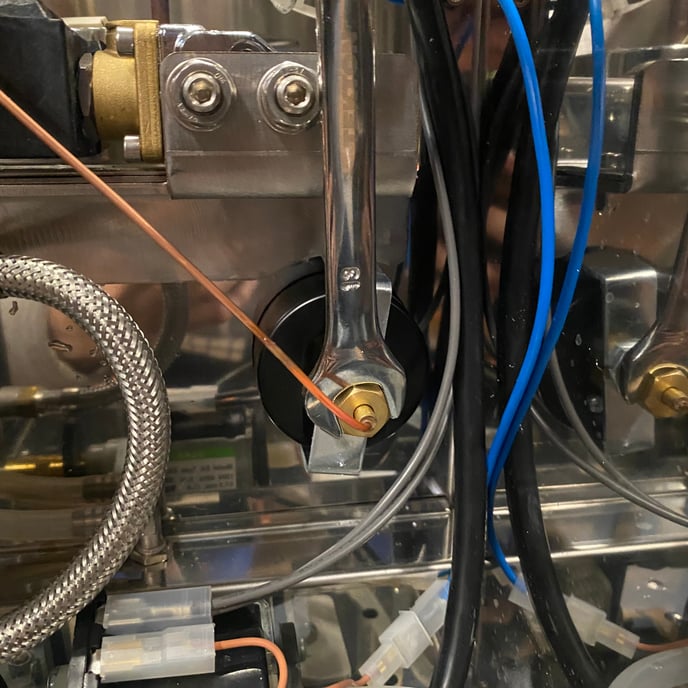 Taking the 14mm wrench, loosen the next nut on the threaded post. This helps to fasten the bracket and gauge.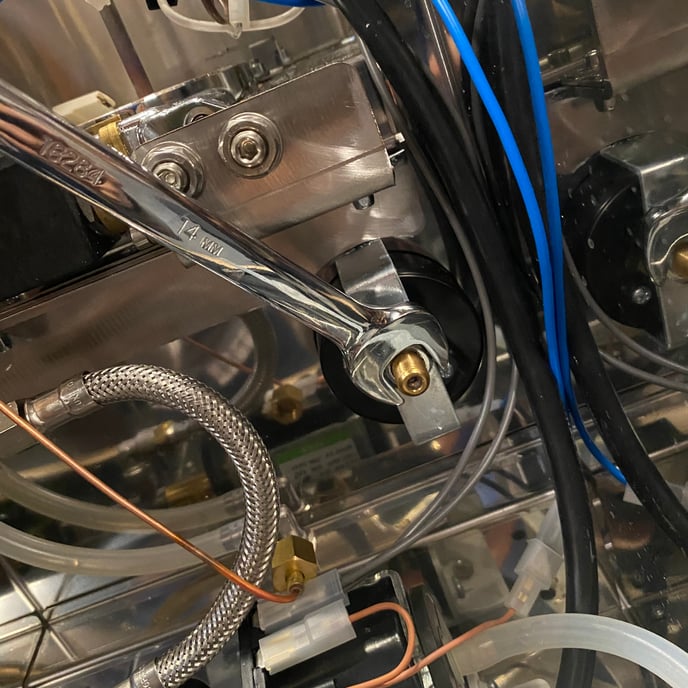 Remove this nut, and pull off the bracket.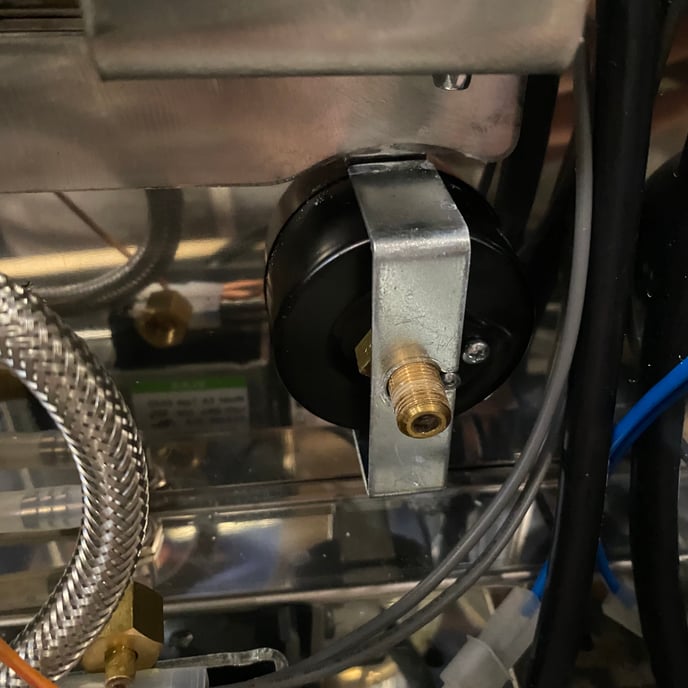 From here, push the gauge out towards the front of the machine. Replace it with the new gauge by following these steps in reverse order.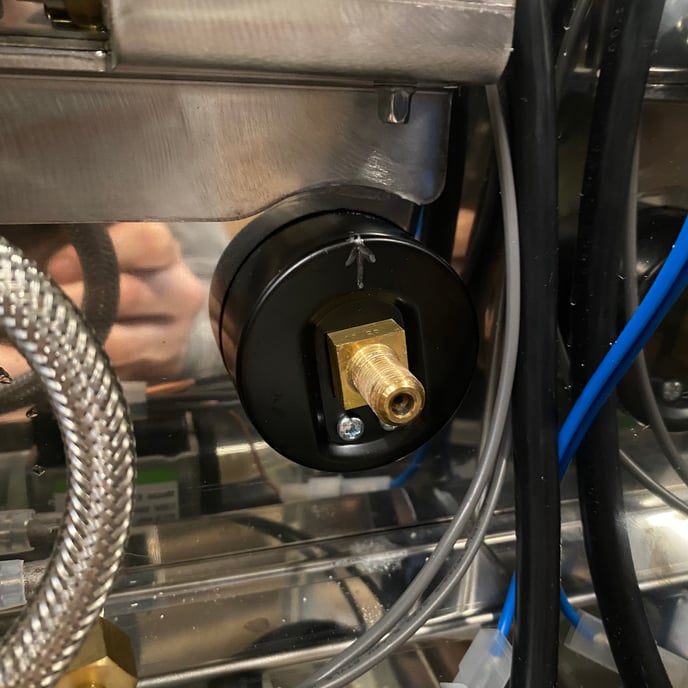 If you have any questions, contact us at support@clivecoffee.com.