Boiler and Group Head Maintenance
ECM Mechanika V Slim: Pump Pressure Gauge Replacement
If your pump pressure gauge is unresponsive, leaking, or building condensation inside, you may need to replace it! Here's how
What you'll need:
- 13mm wrench
- (2) 14mm wrench(es)
Before diving in, you'll need to Remove the Top Panel.

Locate the pump pressure gauge on the front right side of the machine.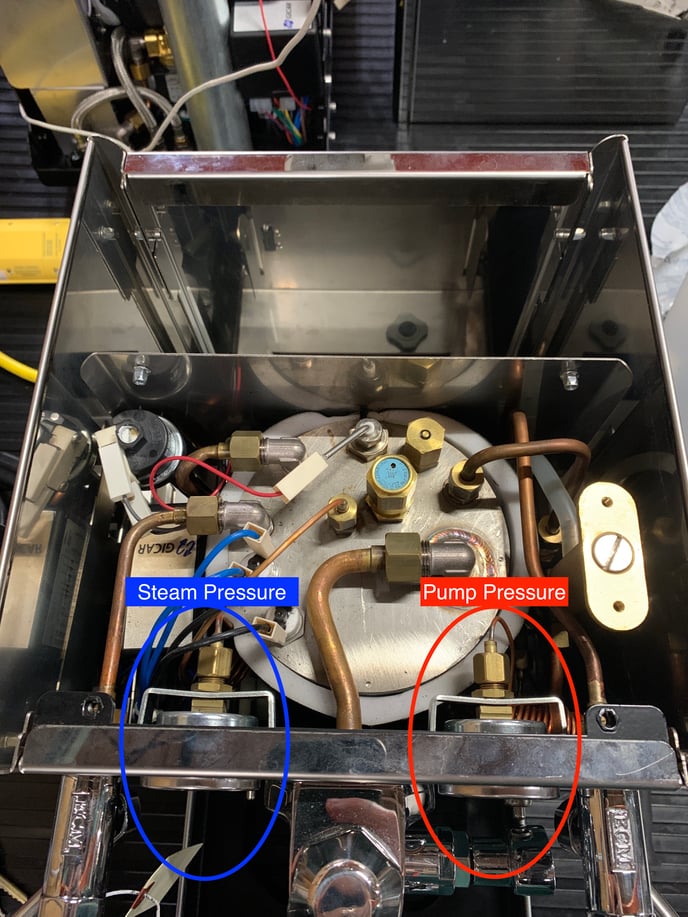 Place one 14mm wrench on the square fixture on the gauge (inside the bracket) and the 13mm wrench on the capillary tube nut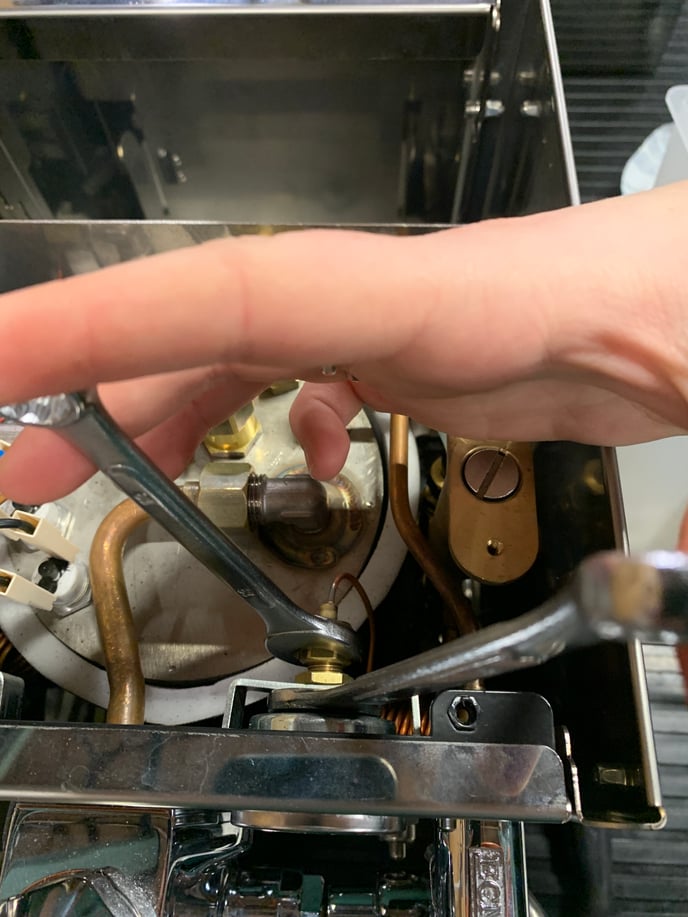 Squeezing the two wrenches together, you'll loosen the capillary tube nut enough that you can unthread it the rest of the way using your fingers.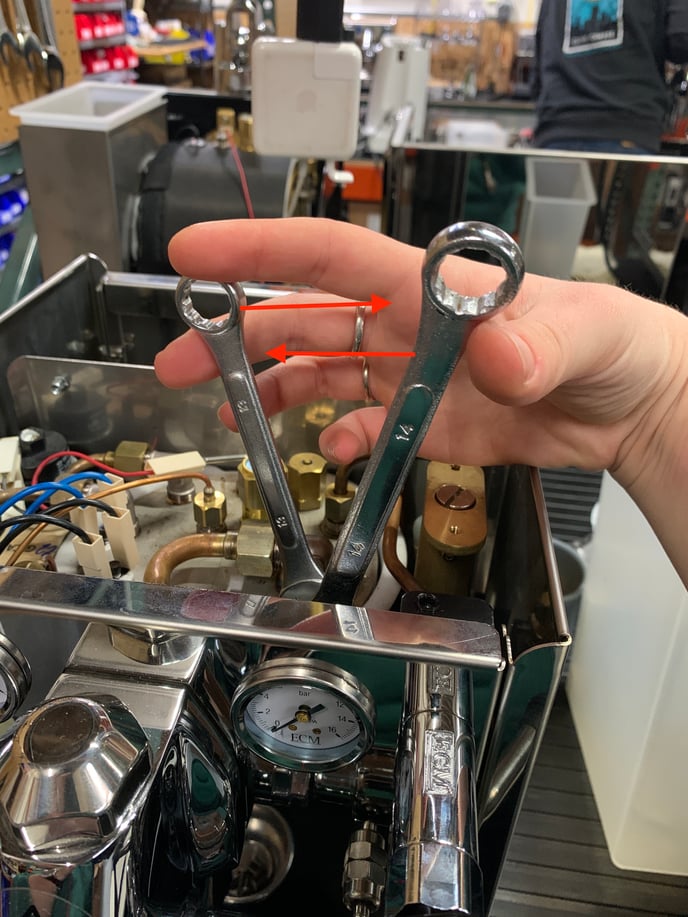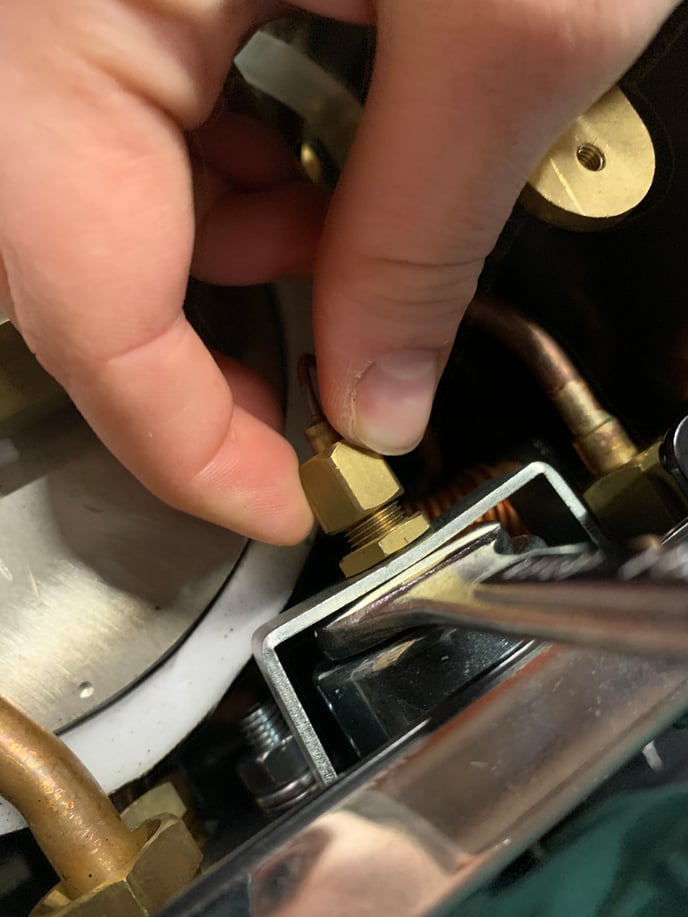 Place one 14mm wrench back on that square piece, and the other 14mm wrench on the nut fastening the bracket to the machine.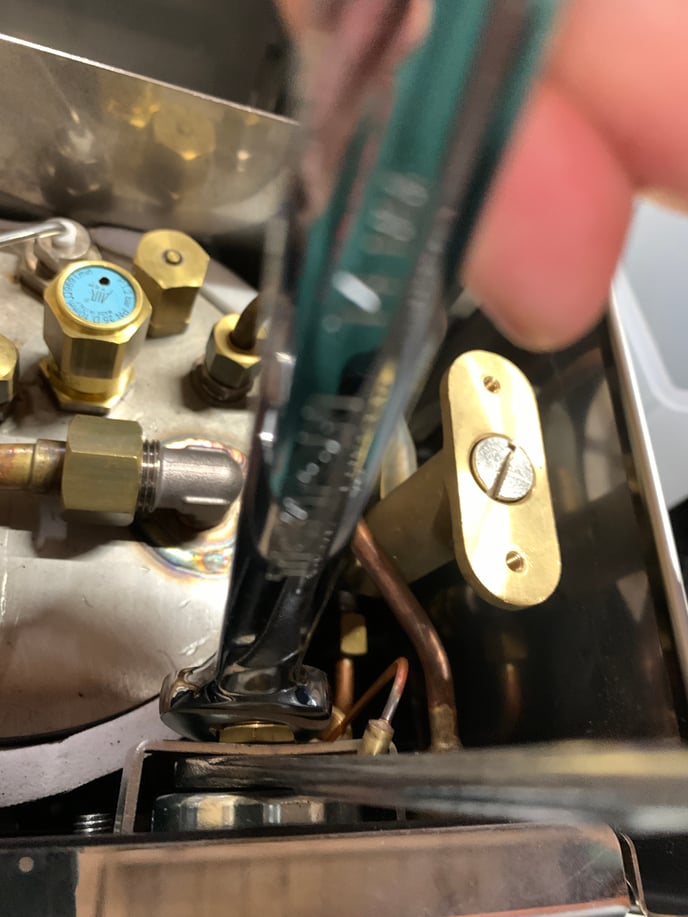 Similarly, squeeze the two wrenches (or hold the one on the square nut steady), and loosen the bracket nut.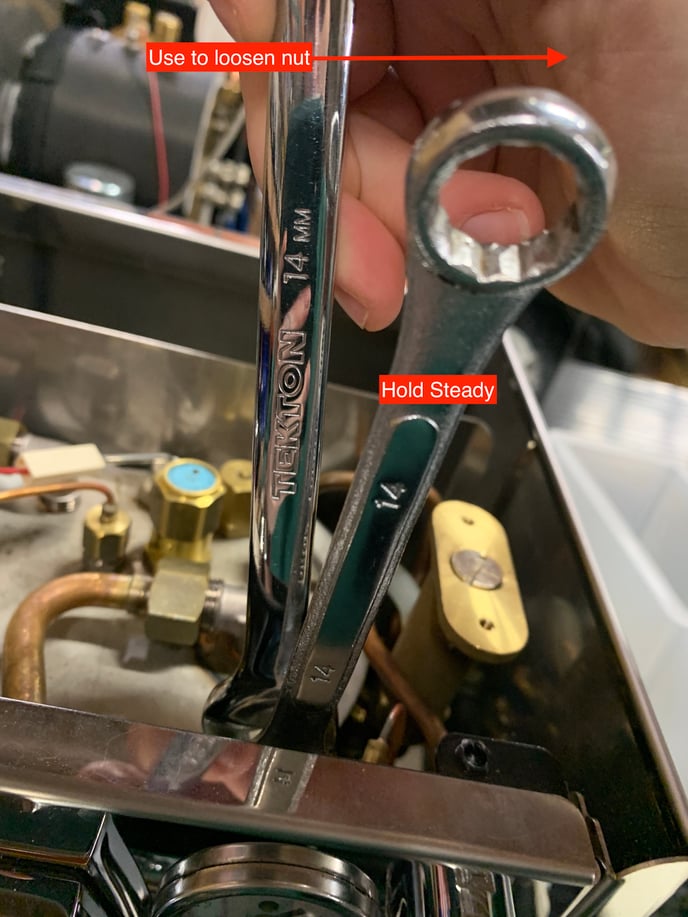 Remove the nut, and pull the bracket from the gauge.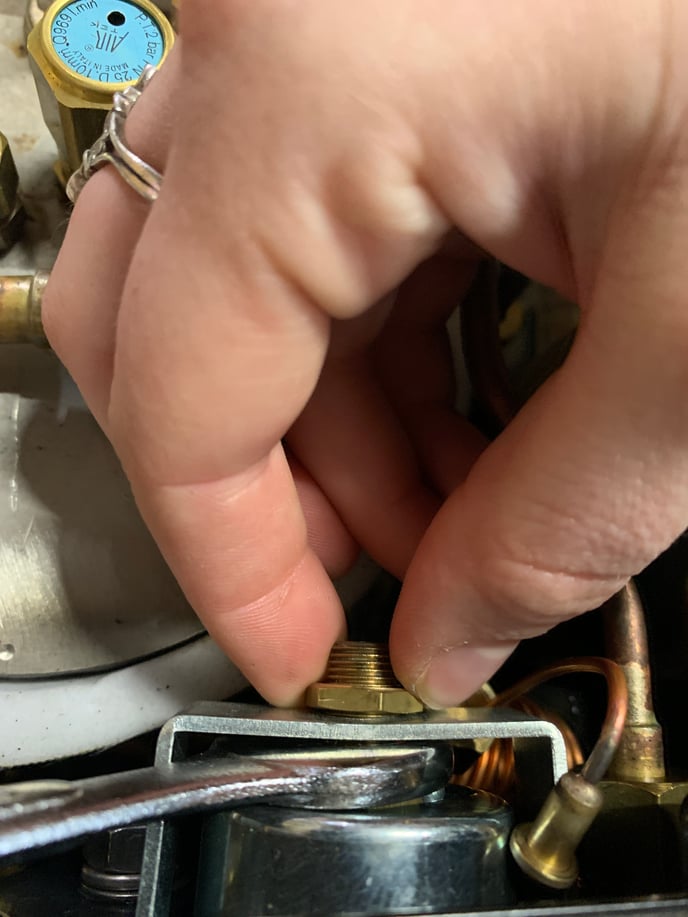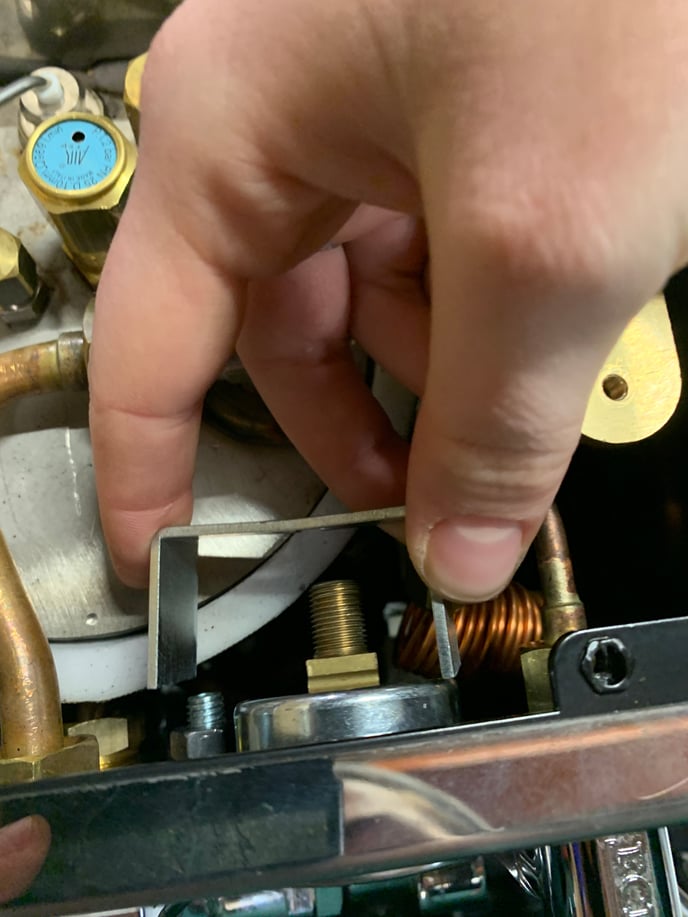 Remove the gauge through the front of the machine.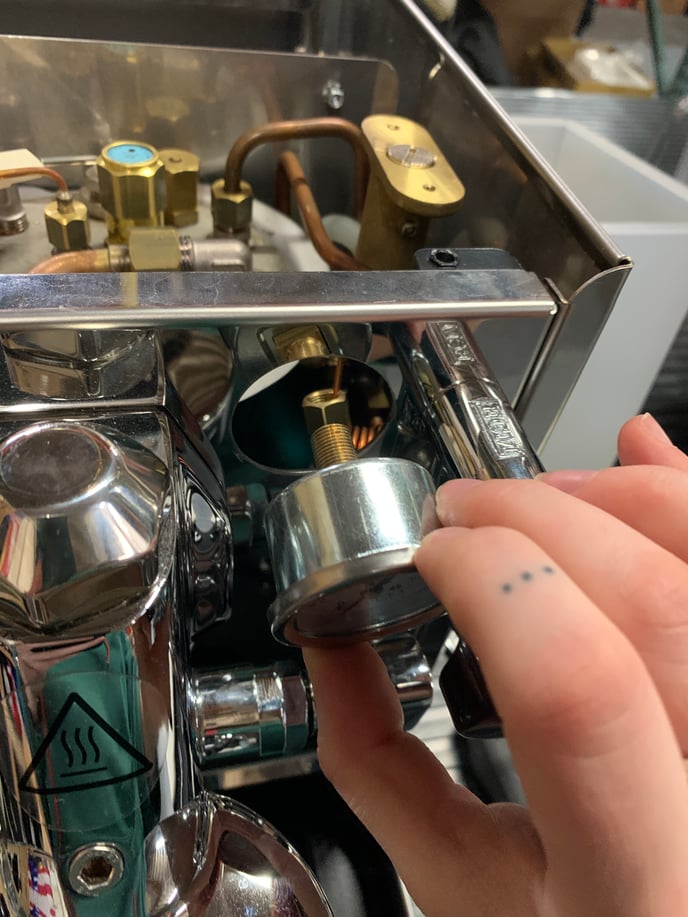 To replace, insert the new gauge through the front and follow these steps in reverse order. If you need further assistance, contact us at support@clivecoffee.com